Oral Health
Poor oral health has severe negative repercussions on overall health, productivity and quality of life. Yet for many communities across America, limited access to oral health services remains a persistent issue. Law and policy can support the expansion of the oral health workforce, promote check-ups and sealant programs in schools, and facilitate innovative service delivery models to improve access to care.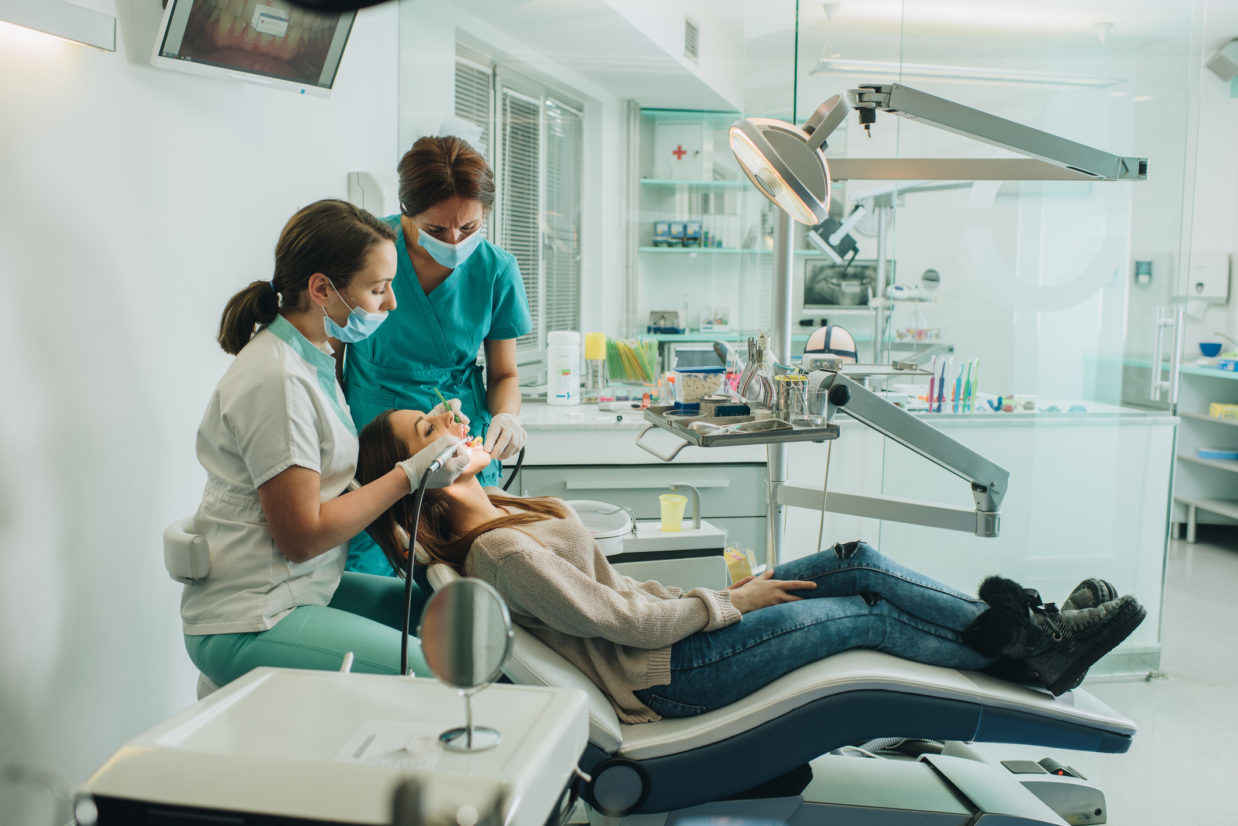 Learn More
A Closer Look at Oral Health
Oral health is integral to overall health. Untreated oral health problems in children may result in attention deficits, trouble in school, and problems sleeping and eating. For adults, poor oral health may contribute to difficulty obtaining a job and forming relationships.
For many communities across America, limited access to oral health services remains a persistent issue. According to the Department of Health and Human Services, in general dentists and the dental workforce are concentrated in urban and suburban areas, and are underrepresented in rural areas. There are over 4000 dental health professional shortage areas, and approximately 10 percent of Americans live within one of them.
Expanding the scope of practice for dental hygienists, dental therapists or others could make access to oral health services available to more people. For children, programs to encourage oral health screenings by pediatricians and providing wider access to school–based sealant services can provide important benefits. And for many underserved populations, changes in Medicaid reimbursement policies coupled with innovative service delivery models are critical means of delivering needed services.
Explore Topics
Related Healthy Living Resources
How we can help
Legal Research and Assistance
Experienced legal experts are available to answer questions and provide research, analysis and guidance. Let us know what you're working on and together we can figure out how we can help.
Legal Assistance Library
Explore the Network's Legal Assistance Library to find answers to commonly asked questions on a variety of public health topics.