Medicaid
For many low-income Americans, Medicaid provides much-needed access to health care. A joint federal-state program, Medicaid is administered at the state level. Medicaid provides health coverage to more than 11 million non-elderly, non-disabled adults, some 8.8 million individuals with disabilities, and covers 40 percent of all births in the United States.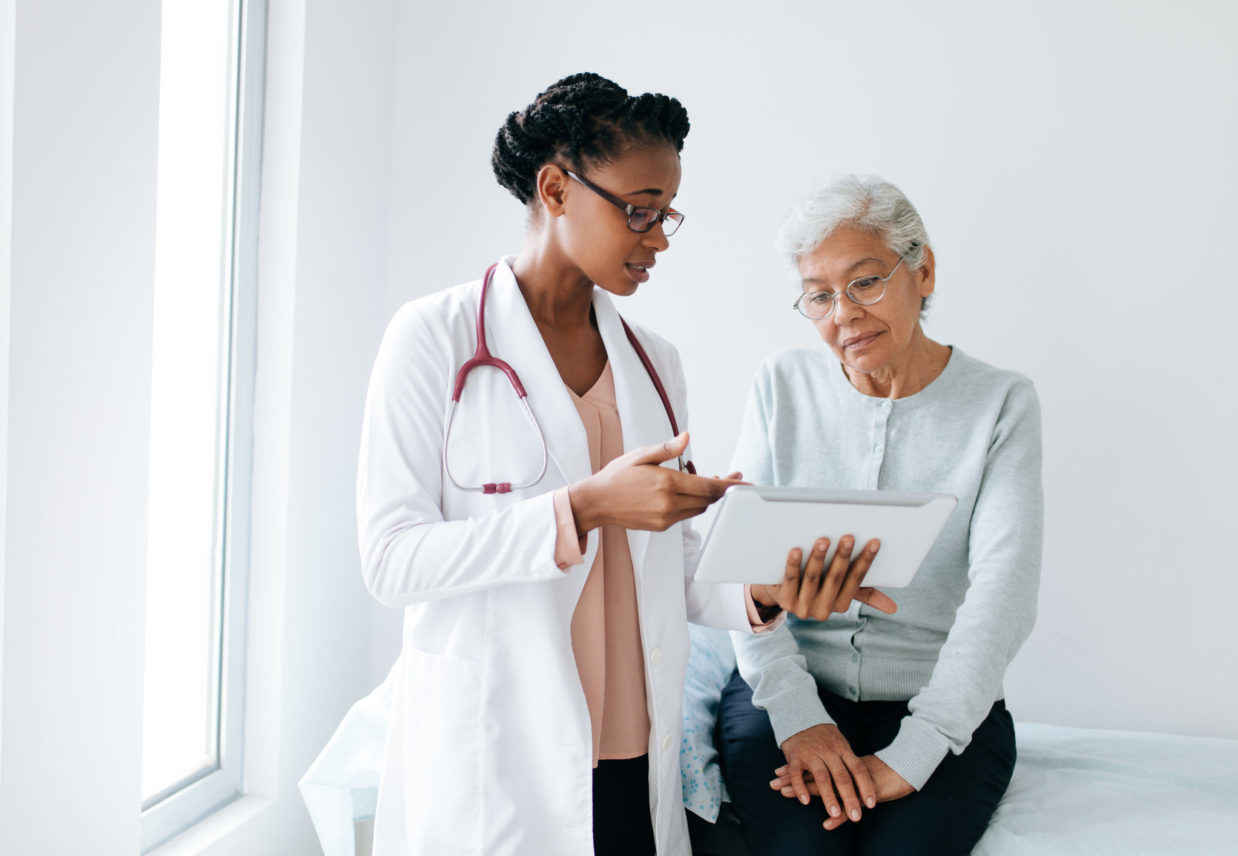 Learn More
A Closer Look at Medicaid
Medicaid provides free or low-cost health coverage to millions of Americans, including some low-income people, families and children, pregnant women, the elderly, and people with disabilities. These funds can be used for a range of health services, including hospital and home care services, childhood screenings and immunizations, as well as certain services provided by school nurses.
The federal government sets Medicaid guidelines and provides a portion of the funding for the program. States administer Medicaid, and programs vary from state to state. The Affordable Care Act (ACA) allowed states to expand Medicaid eligibility to adults and children with incomes at or below 138% of the federal poverty level. To date, 37 states including the District of Columbia have adopted Medicaid expansion.
Through Medicaid waivers, many states are able to customize their own Medicaid-funded programs that don't follow federal requirements. Some states have used waivers to address the social determinants of health through managed care organizations.
A number of states used Medicaid waivers to implement work requirements which require enrollees to work a certain number of hours per week or month in order to receive benefits. Many public health proponents believe these work requirements limit eligibility and coverage, creating barriers in access to health care.
Explore Topics
Related Improved Access to Care Resources
How we can help
Legal Research and Assistance
Experienced legal experts are available to answer questions and provide research, analysis and guidance. Let us know what you're working on and together we can figure out how we can help.
Legal Assistance Library
Explore the Network's Legal Assistance Library to find answers to commonly asked questions on a variety of public health topics.