Five Essential Public Health Law Services
Use the power of law and policy to make a real and substantial difference in the health of your communities. Our specialized coaching services help health agencies implement a comprehensive approach to creating, improving, and implementing laws and policies that support their public health objectives.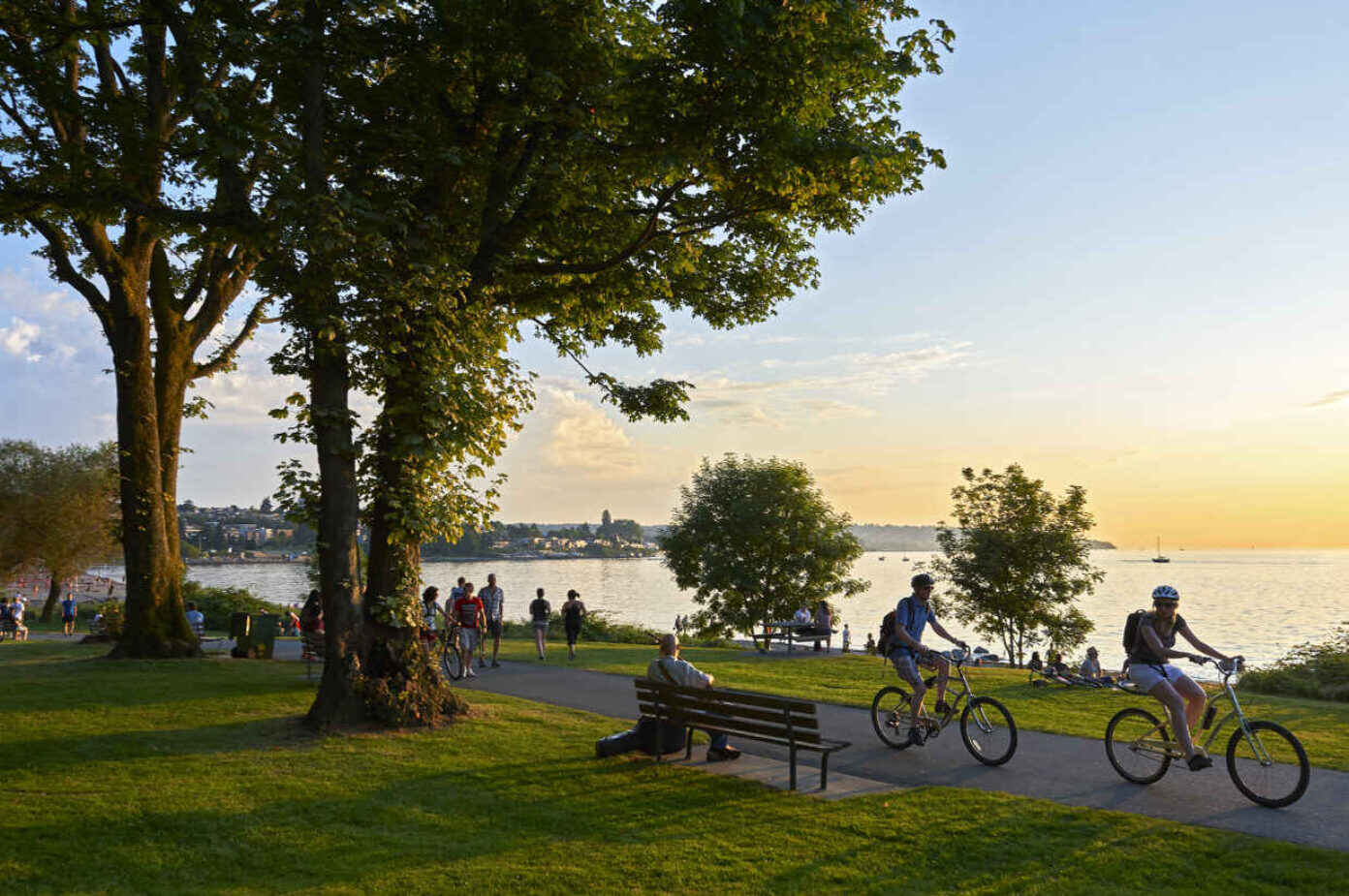 What are the Five Essential Public Health Law Services?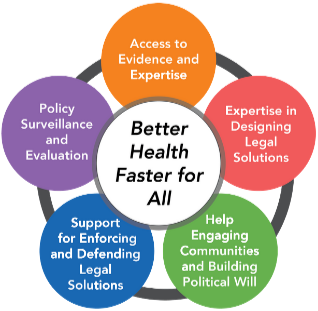 Access to Evidence and Expertise
Expertise in Designing Legal Solutions
Help Engaging Communities and Building Political Will
Support for Enforcing and Defending Legal Solutions
Policy Surveillance and Evaluation
Each represents a distinct domain of scientific, legal or advocacy work necessary for the timely adoption and diffusion of effective legal health interventions. These elements are based on the recognition that public health law is a "transdisciplinary" endeavor – the essential services are not all purely legal, nor are they provided only by lawyers. Instead, researchers and scientists; government officials and practitioners; youth and young adults; business, community, faith and any variety of other leaders may all be involved in any given activity. This endeavor is cross–sectorial as well; the transdisciplinary teams must include those with expertise, methods, tools and perspectives from non-health sectors that impact health.
How do they work?
These essential services do not operate sequentially or in isolation one from the other. Rather, each is informed by and in relationship to the others. In other words, improved public health is reliant on the best available science; the active engagement of community leaders from all walks of life; and the effective use of legal tools to justify and support strategic policy choices, implementation mechanisms and enforcement structures that will ensure health for generations yet to come – and all these elements must be effectively networked to constitute a strategic legal infrastructure for action.
How were the services identified?
The Five Essential Services were defined by public health law success stories, like that of tobacco control. In the five decades since the first Surgeon General's Report on Smoking and Health, tobacco control efforts have supported and benefited from a strategic integration of health research, social mobilization, political advocacy, model policy development, litigation, litigation support, and policy surveillance and evaluation. Scientists, advocates and lawyers worked as partners so that advocates could embody a community's yearning for health, lawyers could translate these yearnings into viable policy opportunities, and researchers could investigate the scientific rational for change and evaluate whether policy strategies were resulting in their intended impact. Successes similar to those in tobacco are just emerging related to childhood obesity prevention after less than a decade of investments. While this kind of strategic coordination among advocates, researchers and lawyers has happened in a handful of priority areas, a similar approach is needed to address health equity and achieve a robust and sustainable culture of health in this nation.
Why was this framework developed?
In 2015, five leading public health law organizations met to launch a collective strategic planning initiative to help expand and strengthen the use of public health law and policy to improve community health. The organizations that have informally formed the "Law Partnership" are: ChangeLab Solutions, the Network for Public Health Law, the Public Health Law Center, the Center for Public Health Law Research, and the CDC Public Health Law Program. As the first product of their collective thinking, the Law Partnership developed the Five Essential Public Health Law Services framework to strengthen and chart a future for public health law and policy within a culture of health.
Crafting Richer Public Health Messages: Messaging and the Five Essential Public Health Law Services
How We Can Help
Strategic Consultation for Your Agency
In this interactive training experience and consultation, your team will:
Learn how to use the Five Services to strategically apply law and policy in your work.
Focus on a current agency challenge and/or initiative using this understanding of the Five Services framework to strategize on the use of law and policy to achieve your agency's goal.
In the process, recognize how to use the Five Services as a framework for how you can use law and policy to meet future challenges.
Contact Us
We seek to empower as many public health agencies as possible with these important tools. To that end, we have made a concerted effort to make the consultation services as affordable as possible.
Put our expertise to work for you. Contact Ann Phi-Wendt to learn more.
Law and policy are critical components of some of the most important and most impactful public health achievements, including immunizations, tobacco regulation drinking water fluoridation, and infectious disease control. Changing laws and policies to tackle the public health challenges facing your agency has transformative potential.
Whether you are working on enforcement of housing standards, food safety requirements, approaches to the opioid epidemic, the rise of Juul vaping and nicotine addiction in adolescents, or countless other public health issues — understanding how to harness the power of law and policy, and applying it strategically, is key to achieving real impact.
This framework provides a pathway for team collaboration, including the skills of policy developers, epidemiologists, public health practitioners and researchers, as well as community coalition builders and advocates and those in non-health sectors (e.g. housing, education, transportation) that impact health.