Initiatives
East Side Health and Well-Being Collaborative
Community-based organizations can have a profound and enduring impact on the health and well-being of their community because of their intimate knowledge of the challenges faced by their neighbors. Understanding how to engage with policy to ensure it serves their goals can accelerate the positive health outcomes they want to achieve and can make their impact even greater.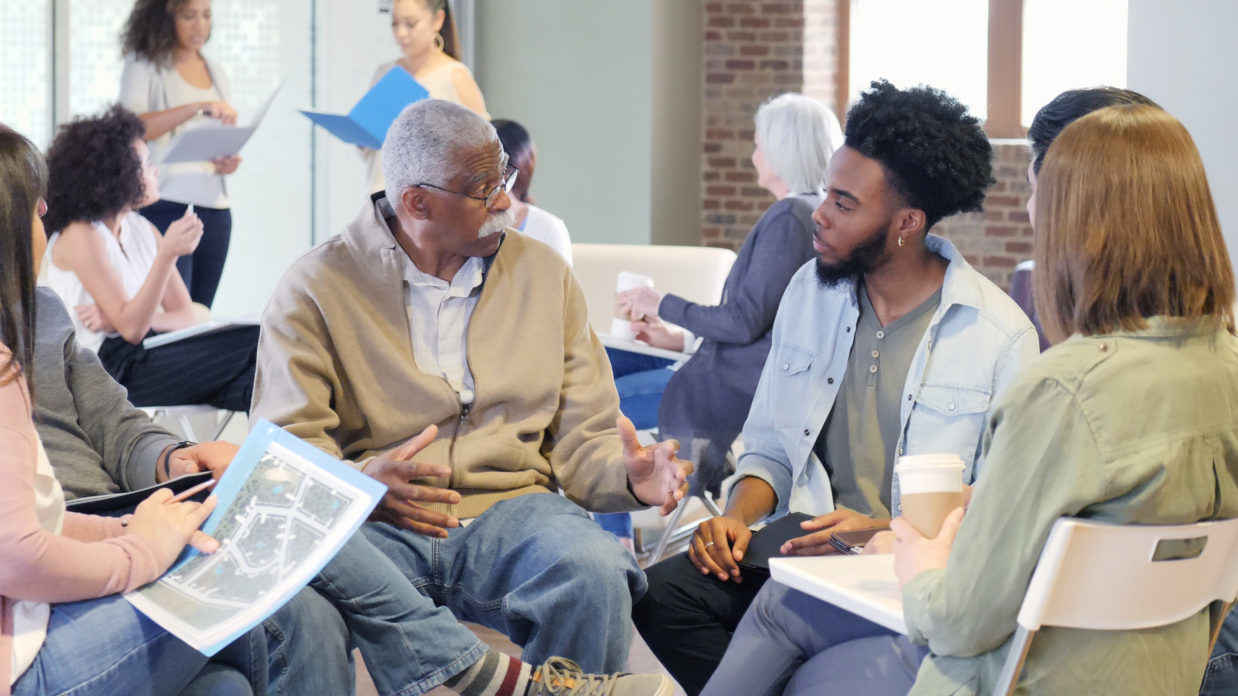 Explore more sub-topics related to Initiatives
Learn More
A closer look at the East Side Health and Well-Being Collaborative
Community partners interested in deeper engagement with health policy as well as philanthropic organizations wishing to empower grantees by providing them with access to experts in law and policy, should contact Ann Phi-Wendt.
"We're excited to work with the Network and our other partners in the East Side Health and Well-being Collaborative to engage community members in developing programs and policies to advance neighborhood health and health equity."
Diane Tran
Senior Director of Community Engagement
M Health Fairview | Community Advancement
Recognizing that health and well-being start where people live, learn, work and play, the East Side Health and Well-Being Collaborative in St. Paul, Minnesota is working with more than 20 local community organizations to build and share power and advance coordinated initiatives that strengthen the health of their community.
The Network is a member of the East-Side Collaborative's Policy Committee, which works to identify the guidance, knowledge and resources needed to better engage with local, state and federal policies that impact community health.
As a participating committee member, the Network provides training on the intersection between health, public health, and law and policy, and helps identify specific policies that support the Collaborative's program goals.