Overview
Cultural Broker programs provide culturally relevant, community-based, accessible, preventive health care that is crucial to reducing health disparities and decreasing costs. However, legal frameworks and reimbursement models often fail to capture the essence of community-oriented preventive models of care.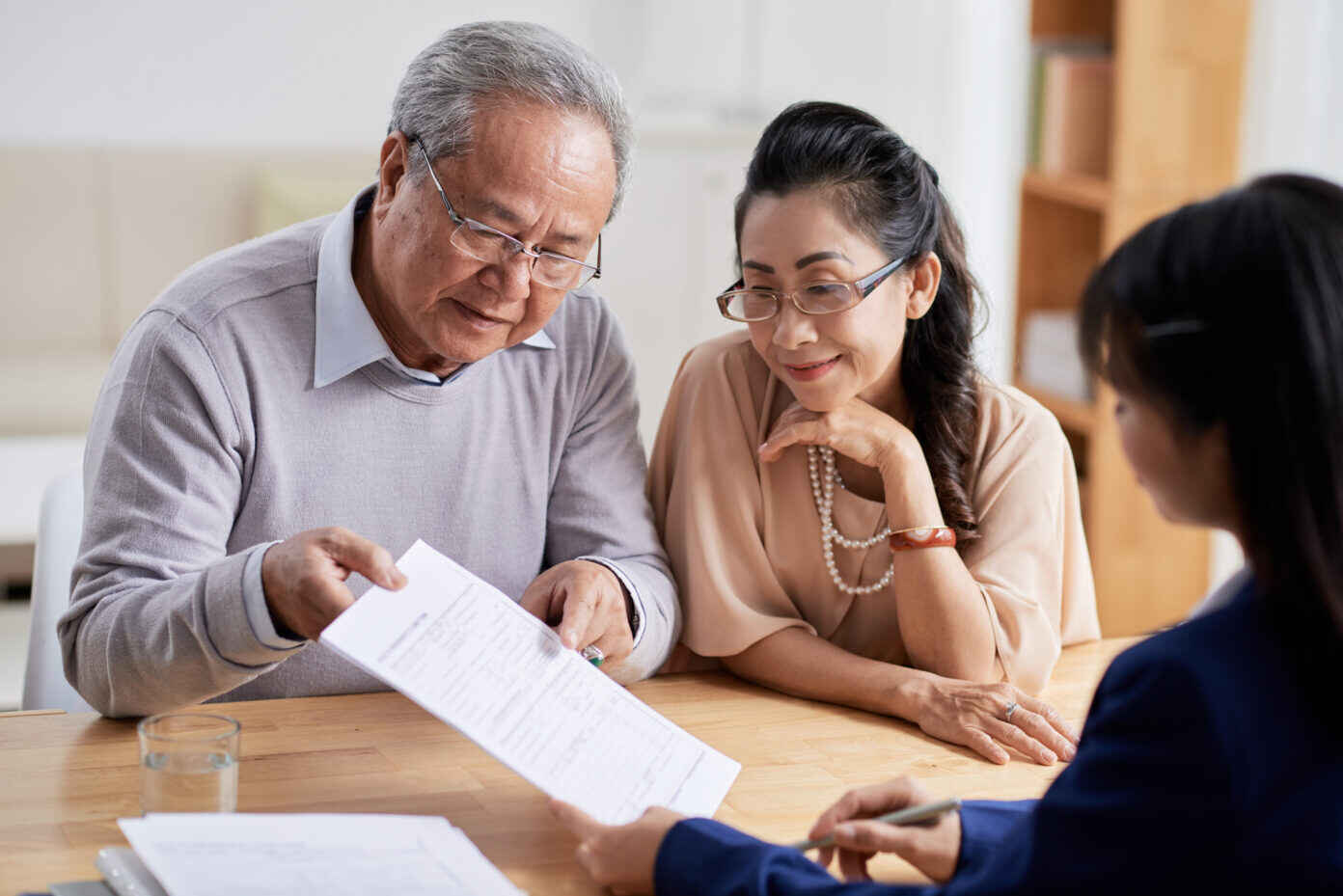 This article is one in a series produced through a partnership between the Network and the East Side Health and Well-being Collaborative in St. Paul, Minnesota. The Collaborative works with more than 20 local community organizations to advance coordinated initiatives that strengthen the health of their communities. As a member of the Collaborative, the Network provides training on the intersection between health, public health, and law and policy; and helps identify specific policies that support the Collaborative's program goals.
---
Resources and opportunities that promote health and well-being are not equally accessible across race, age, language, socioeconomic class, sexual orientation, immigration status, gender, or ability. Studies show that people of color and American Indians face significant disparities in health status and health outcomes. Language barriers and the cultural complexity of assessing symptoms can prevent adequate diagnosis and treatment for a significant number of patients, including refugees, new immigrants, and members of established ethnocultural communities.
Factors such as a lack of social support, trauma, economic challenges, and not having one's culture incorporated into the healing process contribute negatively to mental well-being. In the "Twin Cities" of Minneapolis and St. Paul, Minnesota, one strategy that has been effective in combating these disparities is the employment of Cultural Brokers. Cultural Brokers help individuals and families navigate between cultures, equip them with an understanding of their rights, and empower them to take charge of their lives and make the best decisions for themselves.
In 2016, the community-based East Side Health and Well-Being Collaborative partnered with M Health Fairview, a major health care provider in the Twin Cities, to create a Cultural Broker Prevention Program. The program was designed to bridge cultural gaps by providing support and language translation to community members as they navigated school, healthcare, and other mainstream systems with the overarching goal of fostering self-sufficiency among participants. Because they belong to the communities they serve, Cultural Brokers can more easily build trust and, in turn, have a greater impact on their communities' health. The program is composed of five Cultural Brokers located at five partner organizations representing different cultural communities: African American, American Indian, Hispanic/Latino, Hmong, and Karen. Cultural Brokers' services are available to community members at no cost. A distinguishing feature of the program is that services are available to anyone in the community; clients do not need insurance, a diagnosis, or a specified economic status to participate.
Cultural Brokers provide community members with critical information and essential resources to live healthy lives in their community. For example, Cultural Brokers have helped community members establish bank accounts to receive financial assistance, connected community members to cultural healing practices (e.g., traditional medicines and ceremonies), and supported community members in navigating county services. The Cultural Broker program served over 1,573 community participants between 2016 and 2019, helping participants to cope with sizable barriers to accessing mental health services and culturally responsive care. Limitations on access to culturally relevant care disproportionately affect people of color, indigenous communities, refugees, immigrants, and people with low incomes.
When surveyed in 2019, 88 percent of participants said the Cultural Broker was able to help them access services or resolve needs, and 94 percent strongly agreed or agreed that working with the Cultural Broker helped decrease their stress. Cultural Brokers are particularly effective because they can speak from the perspective of a relatable confidant—a perspective that can be more impactful than indirect guidance from a public official. For example, because Cultural Brokers were trusted messengers even before the COVID-19 pandemic, they became essential bridges to their communities as the pandemic began in early 2020. They helped to explain COVID-19 protective measures, like masking and social distancing, and provided essential support to high-risk patients that needed to stay isolated in their homes (e.g., by ensuring access to food).
The Cultural Broker program shows promise in meeting the pressing need for culturally relevant health and social services. To date, the program has been grant-funded and Cultural Brokers employed by M Health Fairview, but grants are not a sustainable way to fund an essential program. Instead, given the program's focus on reducing barriers to health and health care, interactions with a Cultural Broker should be covered like any other preventive health care service. For example, dental insurance typically covers the cost of two dental visits per year and associated preventive dental care at no extra cost to the patient, ensuring the patient's teeth are cleaned at least twice per year and dental issues are addressed before they get worse. Likewise, health insurers—including government payers—should consider the resource savings and community benefits associated with an upstream intervention like the Cultural Broker Prevention Program and should allocate resources accordingly. In many cases, significant health care costs can be avoided by investing in preventive programs like this one that simultaneously enhance the health, well-being, and cohesiveness of communities.
The lack of sustainable funding to support Cultural Brokers' crucial role in promoting community and individual wellness is one of the key policy issues affecting the Cultural Broker Prevention Program. Grants—though excellent sources of seed funding—are not an ideal mechanism for ongoing program support because they are uncertain in amount and availability over time. This uncertainty makes it difficult to strategically plan for the future, expand the program, invest in the workforce, and truly transform the community and hospital workflows based on an expectation of Cultural Brokers' continued presence. Ideally, preventive services of this nature would be reliably covered by health insurers, including private insurers and state Medicaid programs, or supported by well-established public assistance programs (although these funding strategies are not without their own drawbacks). Unfortunately, however, the U.S. healthcare system has for decades emphasized and incentivized the use of high-cost, task-based, acute "sick care" over cost-effective, community-oriented, prevention-focused healthcare; as a result, sustainably funding community-based prevention programs like the Cultural Broker program is often an uphill battle.
The Cultural Broker program shares many similarities—including its funding obstacles—with community health worker (CHW) programs across the country. In fact, under the American Public Health Association's definition of a CHW, Cultural Brokers might be considered a subset of community health workers. But under Minnesota's legal framework for CHWs, Cultural Brokers do not meet the definition of a CHW because they are not required to obtain certification through the Minnesota State Colleges and Universities System. Furthermore, Cultural Broker services differ in crucial ways from the Minnesota Medicaid program's "covered services," which are limited to "diagnosis-related patient education services" ordered by a provider for a specific patient. For example, Cultural Brokers' activities need not have any connection to a participant's diagnosis and a participant need not have a diagnosis to qualify for services. Accordingly, Cultural Brokers' essential community health work is not currently covered by Minnesota Medicaid.
These specific barriers to reimbursing Cultural Broker services under Minnesota's Medicaid program illustrate broader obstacles to effectively and sustainably funding the Cultural Broker program and CHW programs across the country within our existing individual- and disease-oriented model of care. Namely, legal frameworks and reimbursement models often fail to capture the essence of community-oriented preventive models of care because they narrowly define and thereby limit the services covered; they impose provider qualifications that exclude individuals best suited for the work; they overly-medicalize work that is ideally more focused on health rather than health care; and they overly-individualize work that may be better focused on communities. To promote and expand programs that truly serve community needs and effectively advance community health, we need legal and funding mechanisms that support the models of care that work (e.g., Cultural Brokers, CHWs) rather than conforming the models of care that work to existing payment structures. Furthermore, the process of developing legal and funding mechanisms must be guided and led by those on the frontlines of communities (e.g., Cultural Brokers, CHWs) to ensure that effective programs retain their essential components.
This post was developed by Keith B. Allen, MSW, East Side Health and Well-Being Collaborative; Lynda Nwonye, MSWc, East Side Health and Well-Being; and Colleen Healy Boufides, J.D., deputy director, Network for Public Health Law – Mid-States Region Office.
The Network for Public Health Law provides information and technical assistance on issues related to public health. The legal information and assistance provided in this document do not constitute legal advice or legal representation. For legal advice, readers should consult a lawyer in their state.
Support for the Network is provided by the Robert Wood Johnson Foundation (RWJF). The views expressed in this post do not represent the views of (and should not be attributed to) RWJF.