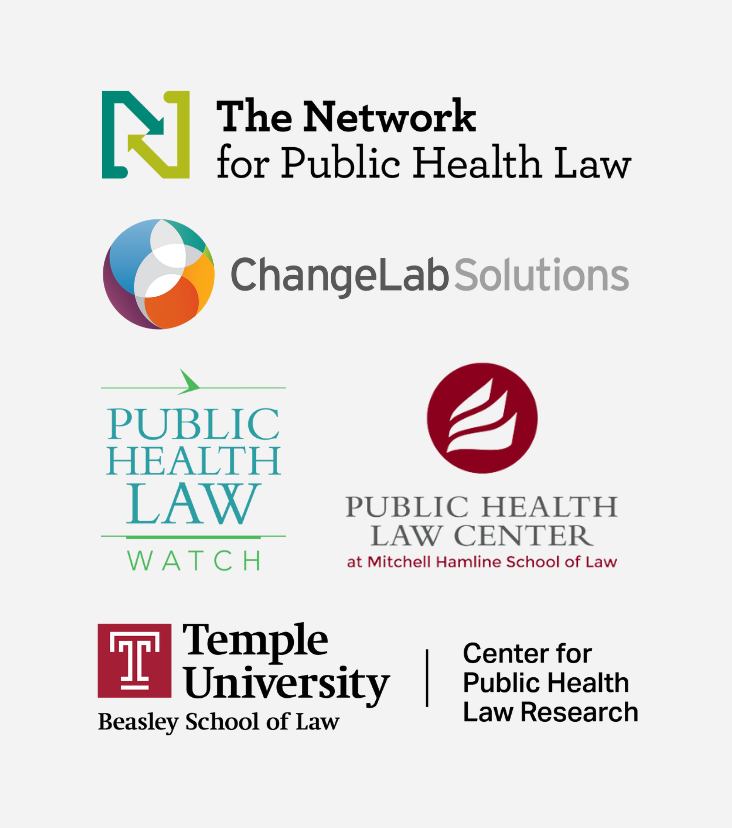 Act for Public Health

Support and resources for strengthening public health protections.
Act for Public Health is a working group of the Network for Public Health Law and our partners, ChangeLab Solutions, the Center for Public Health Law Research, the Public Health Law Center, and Public Health Law Watch, that provides direct support through consultation, training, legal technical assistance, research and resources to help protect and promote the ability of public health officials and practitioners to take actions to protect the health of their communities.
Public health agencies use their authority for more than preventing epidemics and the spread of disease, they serve many other critical functions, such as preventing injuries, testing children for lead exposure, promoting healthy behaviors, responding to disasters, advancing health equity and more.
We know that public health interventions work. Yet, as communities continue to grapple with COVID-19, more than half of U.S. states have passed legislation that will undermine public health now and in the future, and still more are considering legislation limiting public health authority. While concerning, these legislative actions should not deter those in public health from considering appropriate responses to disease and other health threats.
Visit the Act for Public Health website for information and resources on public health authority. Connect with Act for Public Health legal experts to learn about legislative actions in your state and for support in navigating these laws and for identifying legal pathways that can be taken to address pressing public health issues in your community.
---