Health Information and Data Sharing
IZ Gateway Project
IZ Gateway Project Legal Agreements: Facilitating Secure Data Sharing for Jurisdictions' Immunization Information Systems
The Immunization (IZ) Gateway is a portfolio of project components which share a common IT infrastructure. The IZ Gateway aims to rapidly onboard Immunization Information Systems (IIS) to support readiness for COVID-19 vaccine response through data exchange, both among IIS and between IIS and federal providers/mass vaccination reporting and consumer access tools. The IZ Gateway aims to increase the availability and volume of complete and accurate immunization data stored within IIS and available to providers and consumers regardless of their jurisdictional boundaries.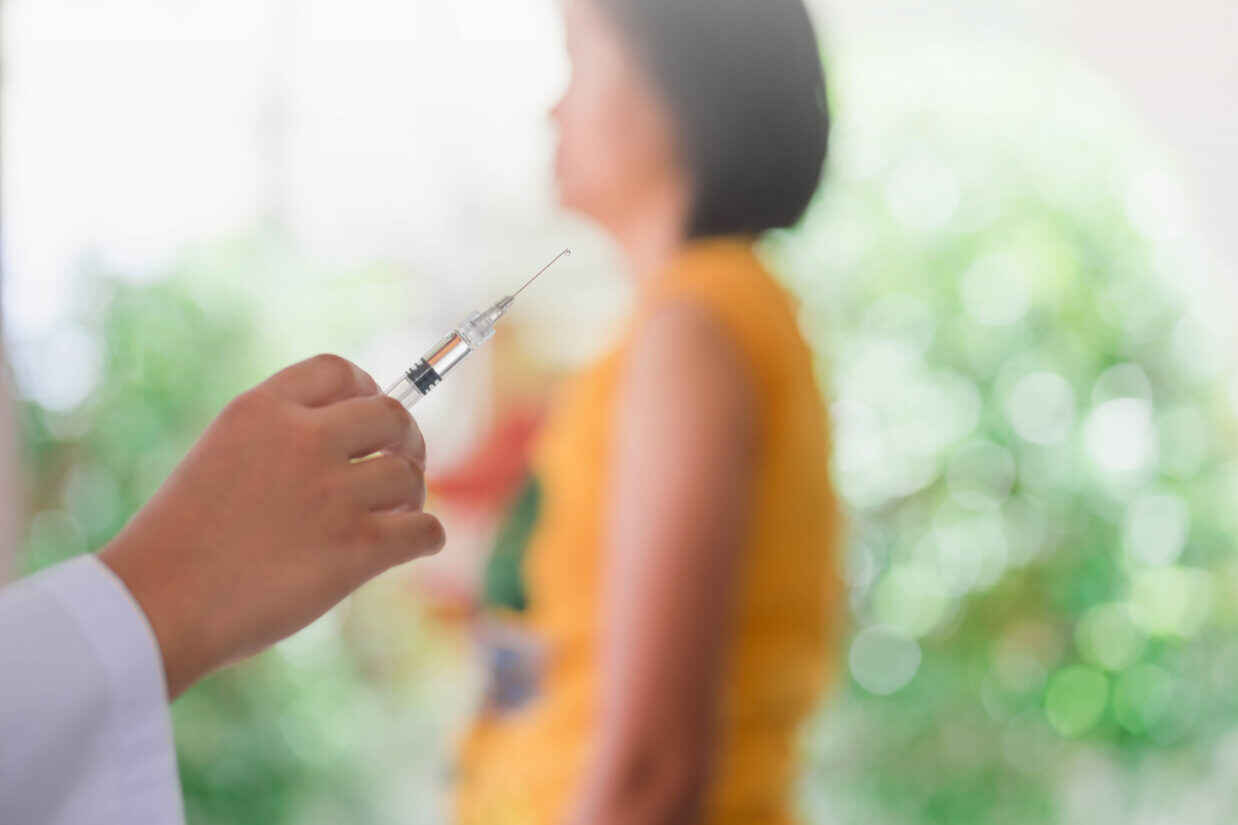 The IZ Gateway offers tremendous benefit to the COVID-19 response effort:
| IZ Gateway Portfolio Component | Benefit |
| --- | --- |
| Connect | Mass vaccination tool will route vaccination information to the IZ Gateway, and IIS need to connect to the IZ Gateway to receive this information. |
| Share | Vaccine is likely to be a multi-dose series: if patients receive doses across jurisdictions it is critical to share this information between IIS |
| Access | Enable consumer access to online immunization sets groundwork for ​ consumer access models for immunity certifications |
| Provider-Initiated Multijurisdictional Query Exchange | Receive consolidated vaccine record from multiple states where needed |
Jurisdictions are highly encouraged to participate in both Connect and Share for mass vaccination information sharing through the IZ Gateway. The IZ Gateway requires that all participants execute a Data Use Agreement with the Association of Public Health Laboratories, Inc., on behalf of the IZ Gateway.
Participation in Connect only requires execution of the DUA. To maximize flexibility for jurisdictions, the DUA is structured so that it is modular. Execution of the DUA means that the jurisdiction is agreeing to participate in Connect. Should a jurisdiction wish to participate in Share or in another project component(s), it can go ahead and sign the Task Order at the same time. If a jurisdiction needs to wait on a project component, it may always sign the Task Order at a later date.
Participation in Share requires that the jurisdiction sign the Public Health IIS Interjurisdictional Memorandum of Understanding (MOU). The MOU was issued on July 8, 2020 by the American Immunization Registry Association (AIRA), in collaboration with the Network for Public Health Law and the Association of State and Territorial Health Officers (ASTHO). The MOU enables secure, electronic exchange of immunization information among governmental entities that operate a population-based immunization information system (IIS).
To learn more about IZ Gateway Project and its legal agreements, please join us for the webinar entitled IZ Gateway Project Legal Agreements: Facilitating Secure Data Sharing for Jurisdictions' Immunization Information Systems on August 20 | 2:00 – 3:00 p.m. and again on September 9 | 12:00 – 1:00 p.m. ET. If you miss the webinars, the playbacks will be posted.
The Network for Public Health Law is also holding several informal Q&A sessions around the DUA. Bring your questions to the session and have them answered by one of the DUA authors! More info.
The Network is developing Frequently Asked Questions about the IZ Gateway's legal agreements and requirements. These FAQs are a living document and will be updated on a rolling basis.
If a jurisdiction has questions about the MOU, they may contact Denise Chrysler, Director, Network for Public Health Law – Mid-States Region Office.
Explore Topics
Related Empowered Public Health System Resources
How we can help
Legal Research and Assistance
Experienced legal experts are available to answer questions and provide research, analysis and guidance. Let us know what you're working on and together we can figure out how we can help.
Legal Assistance Library
Explore the Network's Legal Assistance Library to find answers to commonly asked questions on a variety of public health topics.