Overview
This handbook, based on our experience with the Flint Registry, describes and examines the essential legal issues a public health registry must resolve to obtain relevant patient-level data. The Flint Registry (the Registry) is designed to evaluate and improve health outcomes for people exposed to lead in their water during the Flint Water Crisis. Because the Flint Registry operates separately from the state and local health departments, access to data raises complex legal issues that similar public health registries need to consider.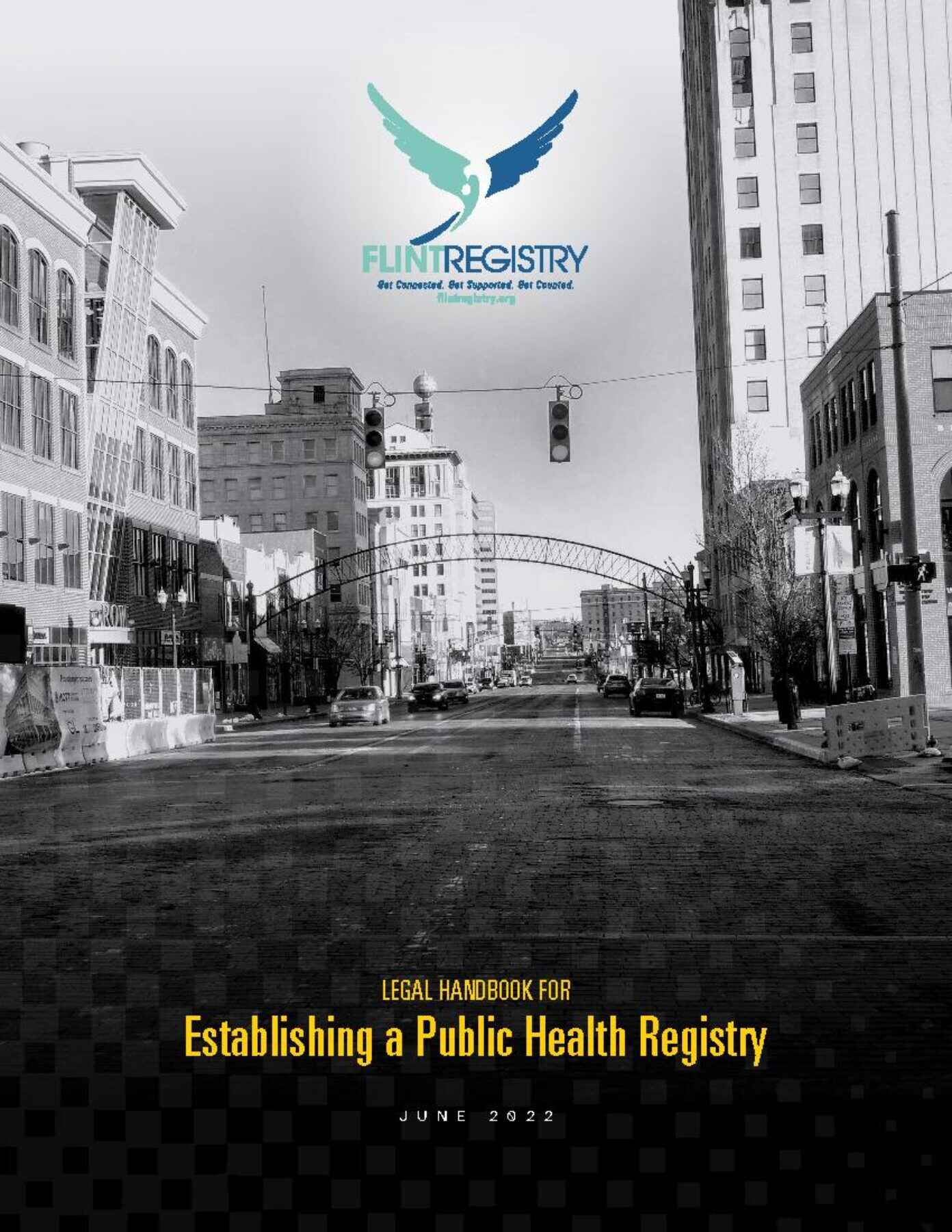 Approximately 99,000 Flint, Michigan residents were exposed to lead-poisoned drinking water between April 2014 and October 2015. Under the direction of an emergency financial manager, the city had switched from obtaining treated water from the Detroit Water and Sewerage Department (DWSD) to treating its own water drawn from the Flint River. As a result of the city's failure to implement federally required corrosion control treatment, lead and other contaminants leached into the drinking water.
This handbook explores the Flint Registry team's specific experiences and challenges navigating federal and Michigan data laws. Nevertheless, many aspects of the Flint Registry experience can be generalized to guide other entities seeking to establish public health registries.
View/download the Handbook