Overview
This document provides active hyperlinks to key resources in Emergency Legal Preparedness developed by attorneys/staff via the Network for Public Health Law. Resources are categorized into 12 diverse topic areas listed on the first page of the document.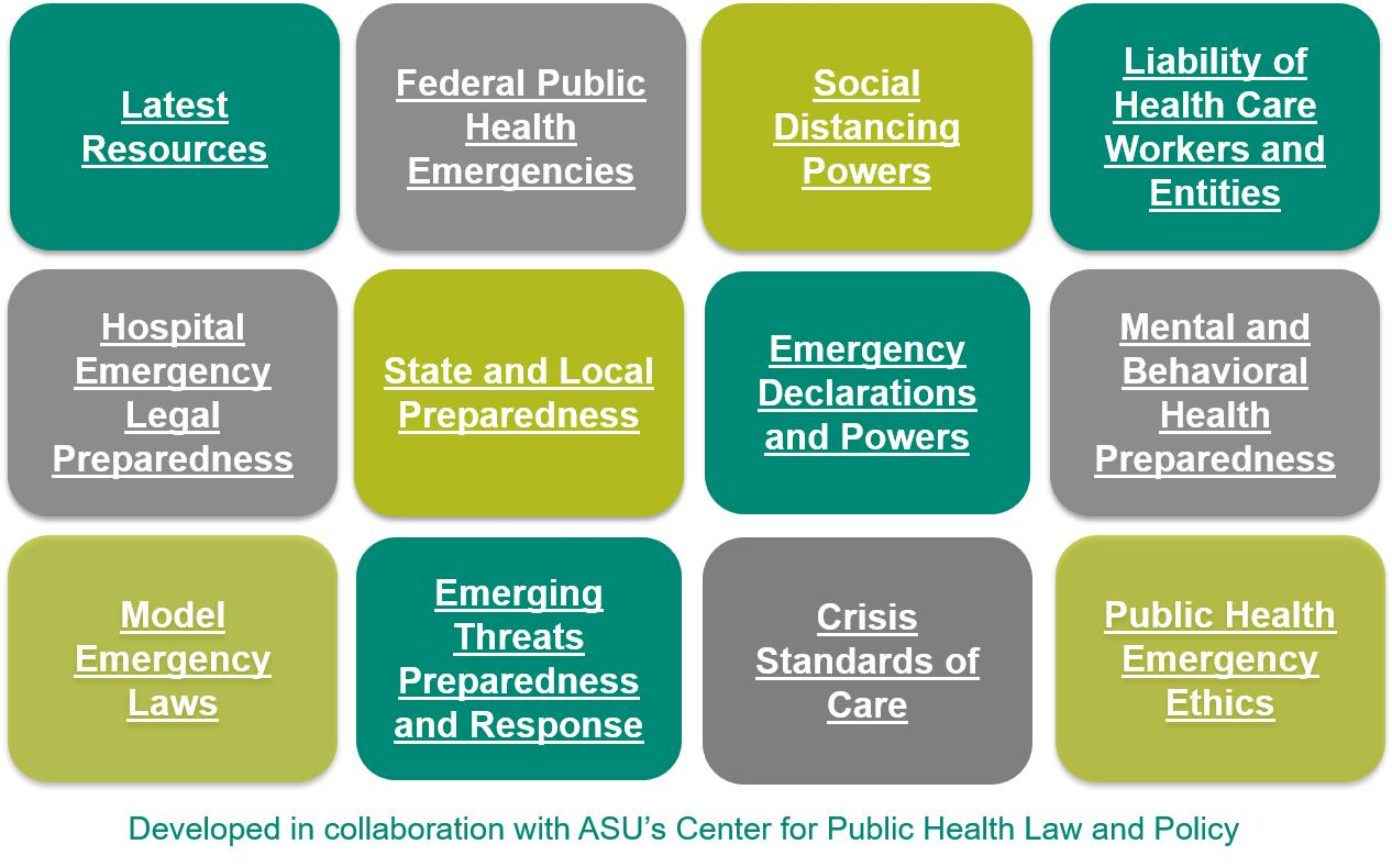 Contents are organized chronologically by their date of production and include: tables, issue briefs, articles, memos, model laws/memos, blogs, primers, presentations, and fact sheets.
Regular updates reflect recent developments, documents, or materials relating to Emergency Legal Preparedness.
View/download the Resource