COVID-19 and Health Equity
Mechanisms for Advancing Health Equity
National Minority Health Month: Raising Awareness and Encouraging Action to Address Health Disparities
May 4, 2022
Overview
National Minority Health Month was observed in April — which marked its 20th year — to emphasize and highlight initiatives aimed at improving health outcomes for racial and ethnic minority groups. This year, severe public health threats including the Covid-19 pandemic, opioid epidemic, high rates of substance abuse, and ongoing housing crises highlight the underlying disparities in U.S. health care and other policies, emphasizing the need to focus on these issues to achieve the best health outcomes for all.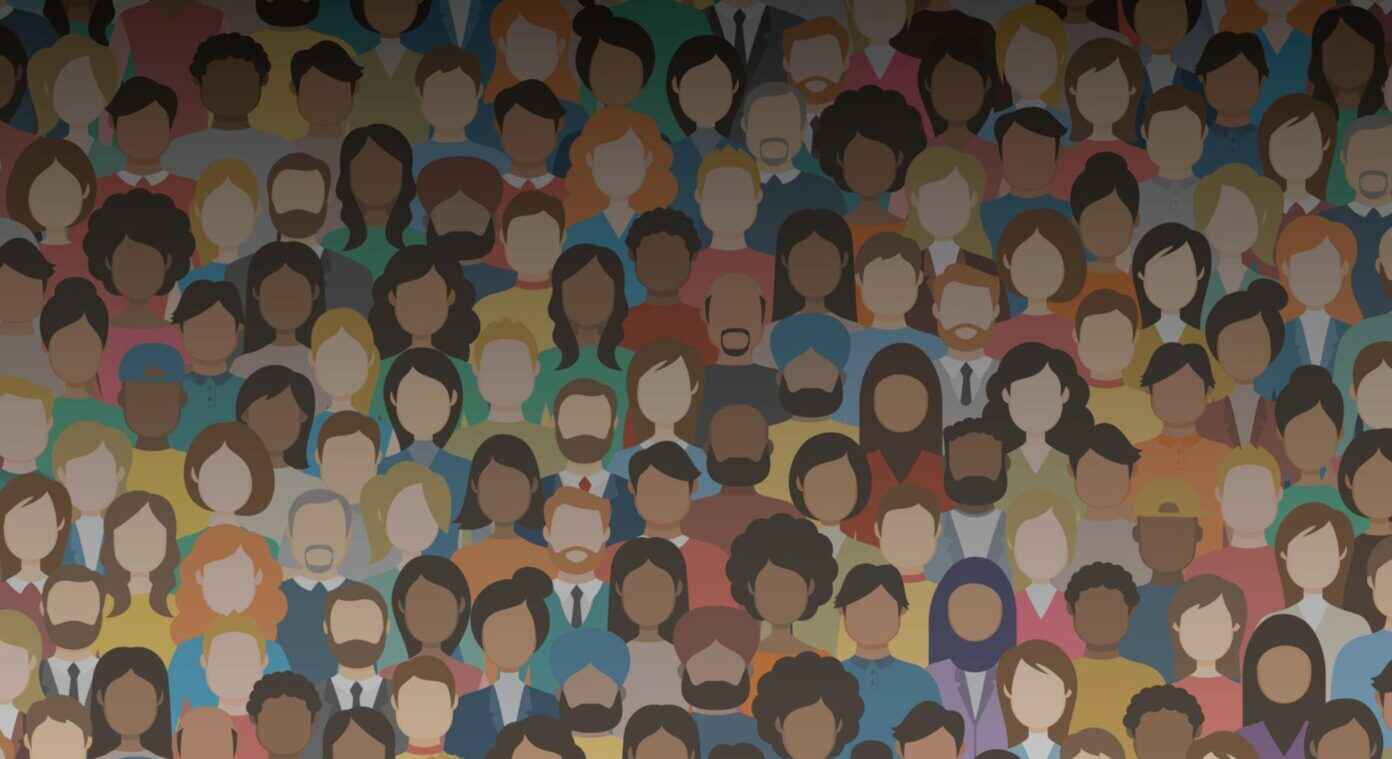 April marked the 20th year since the National Minority Health Month Foundation launched National Minority Health Month to emphasize and highlight initiatives aimed at improving health outcomes for racial and ethnic minority groups. The month also serves to underscore the significance of reducing health disparities, or "preventable differences in the burden of disease, injury, violence, or opportunities to achieve optimal health that are experienced by socially disadvantaged populations."
Recent, severe public health threats including the Covid-19 pandemic, the opioid epidemic, high rates of substance abuse, and ongoing housing crises highlight the underlying disparities in U.S. health care, emphasizing the need to focus on these issues to achieve the best health outcomes for all. The following is a collection of insights and perspectives from Network staff and colleagues on legal and policy levers to address these challenges.
Harm Reduction and Minority Health
Amy Lieberman, J.D., Senior Attorney, Network for Public Health Law—Harm Reduction Legal Project
In the public mind, the use of harm reduction methods to reduce drug overdose death has long meant only the provision of sterile injection supplies to people who use drugs. Of course, harm reduction methods exist to reduce deaths and other drug-related harm for those who use drugs in other ways. People choose to use drugs non-intravenously for varied reasons. Non-intravenous routes of administration reduce overdose and result in a reduction in disease transmission. One example of this is the use of safe smoking supplies for the inhalation of drugs. Distribution of objects such as glass pipes and rubber pipe tips offer a less dangerous smoking option to those who usually inject drugs, due to the differences between how inhalation and injection of drugs affects the body. Switching to smoking drugs reduces transmission of bloodborne pathogens and damage to veins due to needle use. Safer smoking supplies also help reduce disease transmission from sharing pipes among those who already smoke drugs, and help to avoid the reuse of pipes that may be damaged or unsanitary. Finally, making safer smoking supplies available promotes public health benefits in those who don't use drugs by reducing the spread of disease.
The Biden administration has been vocal in their support for harm reduction as a method to combat drug overdose deaths, and dedicated $30 million dollars to harm reduction initiatives as a part of the American Rescue Plan. One of the main uses of this grant money was to be to "purchase equipment and supplies to enhance harm reduction efforts," and there were no specific restrictions on such equipment, as there is, for example, on the purchase of syringes using other federal sources. One of the listed types of equipment eligible to be purchased is "safe smoking kits/supplies." However, a right-wing publication recently used this provision to claim that the Biden administration was going to hand out "crack pipes" to people who use drugs. This quickly became a shouting point among Republican lawmakers and the uproar caused the Department of Health and Human Services (HHS) to issue a statement assuring that none of the money earmarked for harm reduction initiatives would be spent on the distribution of pipes.
This alarmist rhetoric continues the legacy of the Anti-Drug Abuse Act, which established a 100:1 sentencing disparity between crack and powder cocaine and disproportionally criminalized Black people who smoked drugs. Using the phrase "crack pipe" was a specific racist dog whistle chosen to elicit this type of reaction, and it worked. Sadly, by not standing up for evidence-based harm reduction methods, HHS lost the opportunity to reach people who smoke drugs. By funding the distribution of safer smoking supplies, the administration could have broadened the population of people who interact with harm reduction organizations, allowing more access to naloxone, fentanyl test strips, and connections to treatment, and prevented disease transmission and deaths.
As with overdose deaths, the consequences of rejecting harm reduction methods resonate at a disproportionate level throughout minority communities. Racial disparities in access to medication for opioid use disorder are well documented, but access to evidence-based harm reduction methods is also disparate. In the early 2000s, a new wave of opioid overdoses began in White communities, and many laws were passed to address overprescribing and the misuse of prescription opioids. Since then, however, overdose death rates have only continued to rise, and the contamination of the illicit drug supply with fentanyl and other ultra-potent opioids is now the driving cause. Overdose death rates have increased most dramatically among people of color during that time, skyrocketing since the Covid-19 pandemic began. Overdose death rates of Black individuals now exceed those of White individuals by 16 percent with Black, American Indian, and Alaska Native men being hit the hardest. The recent moral panic over pipes and backtracking by the Biden administration is yet another way that when stigma against people who use drugs is amplified by racism, minority health suffers.
No Love Lost: Homebuyer Love Letters Live to See Another Day
Blair Inniss, J.D., Senior Staff Attorney, Network for Public Health Law—Eastern Region Office
Buyer love letters are a tactic used by some buyers to stand out to a seller, especially in today's hot market with low inventory and bidding wars. To entice a seller to choose their offer, buyers sometimes write "love letters" to describe the reasons why the seller should "pick them." While this may seem harmless, these letters can pose fair housing risks because they often contain personal information and reveal characteristics of the buyer which could be used, knowingly or through unconscious bias, as an unlawful basis for a seller's decision to accept or reject an offer.
Consider a potential buyer who writes to the seller that they can picture their children running down the stairs on Christmas morning for years to come in the house. This statement not only reveals the potential buyer's familial status, but also their religion, both of which are protected characteristics under fair housing laws. Using protected characteristics as a basis to accept or reject an offer, as opposed to price and terms, would violate the Fair Housing Act.
Oregon made waves in 2021 when it became the first state to pass a law prohibiting a seller's agent from accepting such letters. After the law passed, the Pacific Legal Foundation filed a lawsuit on behalf of Total Real Estate Group against Oregon Attorney General Ellen Rosenblum and Real Estate Commissioner Steve Strode, alleging that forbidding these communications violates First Amendment free speech rights. The plaintiffs stated that the censorship is based on speculation that sellers might rely on information in the letters to discriminate based on protected class and that even the bill sponsor admitted that the letters don't always lead to discrimination. According to the complaint, "[w]hile the First Amendment protects speech generally, speech regarding something as significant as a home purchase warrants careful protection."
On March 4, 2022, District Judge Marco A. Hernández ruled that the law likely violates the First Amendment rights of real estate agents and granted a preliminary injunction preventing the law from taking effect. Although ruling for the plaintiffs, Judge Hernández pointed out Oregon's history of discrimination in property ownership, mentioning examples that ring true across the country: racially restrictive covenants, redlining, racial steering, and urban renewal that displaced BIPOC households in particular. We also know that while some of that is in the past, the consequences are still reverberating throughout society. According to a 2022 study done by the National Association of REALTORS (NAR), there are sizeable differences in homeownership rates across racial groups, with the rate of homeownership for minority families lagging the national average.
Post-Pandemic Equity
Erica N. White, J.D., Staff Attorney, Network for Public Health Law—Western Region Office
Many have said that the COVID-19 virus "does not discriminate." But this message of equality stemming from a devastating virus could not be more wrong. CDC data from June 2020 to February 2022 finds that Black, Hispanic, and American Indian/Alaska Native (AIAN) populations experienced overwhelmingly higher rates of COVID-19 infections and deaths than White populations. Particularly problematic surges caused by new and emerging variants also disproportionately impacted racial and ethnic minorities. Higher rates of infection have been attributed to increased exposure risks in working, living, and transportation conditions, including jobs where remote work is not possible, communal living, and public transportation use. Other advocates point to "culturally incompetent" early responses to COVID-19, compounded by higher rates of underlying health conditions and systemic inequities.
Improvements have resulted from the work of community-based organizations and targeted public health funding. Data reflected differences in infections and deaths during the entire course of the pandemic. Government efforts attempting to alleviate these disparities experienced varying degrees of success but have been controversial and faced extensive legal challenges. For example, with data suggesting that COVID-19 was disproportionately affecting Black populations in the state, in July 2020, Oregon proposed earmarking $62 million of its $1.4 billion in federal relief funding to create the Oregon Cares Fund and provide grants to Black residents, businesses, and organizations. The policy was quickly challenged as unconstitutionally discriminatory, and funds remained inaccessible while the lawsuit was ongoing. As part of a settlement in March 2021, Oregon had to use its own state funds to pay out funding. The last challenge was settled in October 2021. In sum, the Oregon Cares Fund distributed $49.5 million to Black individuals, Black-owned businesses, and Black-led nonprofits. The funding provided rent assistance, groceries and essentials, and enabled social distancing by facilitating the ability of exposed or infected individuals to stay home.
Successes in combatting the COVID-19 pandemic have been largely attributable to the development and widespread distribution of efficacious vaccines. However, inequities in vaccine rollout left gaps. The earliest websites and call-centers that allowed vaccine sign-ups were solely in English, presenting significant challenges for non-English speakers seeking care. Vaccine distribution strategies based on age failed to take into account existing ethnic and racial disparities (e.g., older White than non-White populations). Non-White populations remain under-represented among fully vaccinated Americans. These disparities have been credited to access barriers rather than vaccine hesitancy, with research finding that Black individuals, for example, have overcome hesitation about getting vaccinated more quickly than White individuals.
While responses to the COVID-19 pandemic have highlighted long-present disparities within U.S. health care systems, there have been successes. However, these may be fleeting. Federal and state government spending during the pandemic increased health equity for uninsured and under-privileged patients and encouraged wide access to care, including no-cost vaccinations and COVID-19 tests. However, as the public health emergency fades, funding will grow scarce. The ending of relaxed standards for Medicaid enrollment could leave 80 million without coverage. The burden will fall especially hard on ethnic and racial minority populations. Federal, state, and local stakeholders and policymakers must not forget the lessons of the pandemic and must continue to craft policies targeting disparities and addressing social needs and social determinants of health to improve health equity and achieve equitable health outcomes.
Eviction: Inequities in Housing
Emily Ordakowski, '21 J.D. Candidate, Student Attorney, Network for Public Health Law—Eastern Region Office
Nicole Fullem, '21 J.D. Candidate, Student Attorney, Network for Public Health Law—Eastern Region Office
Stable housing is fundamental to living a healthy life. The World Health Organization, the Centers for Disease Control and Prevention, and other organizations recognize that housing is a social determinant of health, and that living conditions affect numerous aspects of health and quality of life. Housing instability, including eviction or the threat of eviction, leads to long-lasting and significant health consequences for individuals and families. Residential instability may contribute to physical and psychological issues, such as high blood pressure and depression, and impede tenants from connecting with their communities. Notably, the effects are not experienced equally—Black and Hispanic renters, particularly women, are most likely to face eviction filings and most likely to actually be displaced from their homes.
There are numerous reasons why women of color, and most significantly Black mothers, are more likely to be evicted. Women of color receive disproportionately low wages, leading to their inability to pay rent. Although women in high-poverty Black neighborhoods are more likely to work than men, their wages are often lower than those of men from the same neighborhood. Also, landlords may evict a tenant who calls the police to report domestic violence, either because they find out a male abuser is not on the lease or want to avoid police presence at the property. Finally, female tenants are more likely to avoid confronting a male landlord than their male counterparts. Moreover, each additional child in a rented property increases the probability of eviction and the presence of children significantly increases the chance of an eviction judgment.
These disparate effects for Black and Hispanic women are further compounded after an eviction filing against them. Eviction cases remain on a tenant's public record for years and are used during screenings by landlords, rental agencies, credit agencies, and potential employers. This impediment may force tenants to move to another neighborhood with less access to resources like quality schools or public transit, or to a unit with unsafe conditions. A tenant may lose their job due to the displacement or lose out on a job opportunity because of the eviction record. Moreover, an eviction often disqualifies tenants from public housing benefits. Because of these conditions, evidence shows that families who have been evicted experience significantly higher rates of material hardship and depression for years after the event.
There are a myriad of approaches to increasing housing stability. Two policies proven to lead to improved outcomes for tenants facing eviction are: 1) providing tenants the right to counsel during an eviction proceeding; and 2) sealing or expunging eviction records. While 90 percent of landlords are represented in court, more than 90 percent of tenants are not represented. In 2020, a Baltimore City study found that 92 percent of tenants were able to prevent disruptive displacement when they had legal representation. Even in situations when eviction is warranted, attorneys are still able to mitigate the severe impacts. Sealing or expungement of eviction records can help tenants avoid the long-lasting financial hardship associated with that record. For example, California and Nevada require automatic sealing for cases where the tenant wins or there is no trial. For more detail on these and other law and policy options, see the Network's housing resources.
Eviction is a traumatic event that leads to dire health consequences for families. Due to numerous systemic circumstances, women of color, especially Black mothers, face eviction at higher rates. State and local law and policy can and should address these inequities and improve community health by improving housing stability.
The Network for Public Health Law provides information and technical assistance on issues related to public health. The legal information and assistance provided in this document do not constitute legal advice or legal representation. For legal advice, readers should consult a lawyer in their state.
Support for the Network is provided by the Robert Wood Johnson Foundation (RWJF). The views expressed in this post do not represent the views of (and should not be attributed to) RWJF.