Harm Reduction Legal Project
Harm Reduction Legal Project Resources
Opioid Misuse and Overdose Prevention
Substance Use Prevention and Harm Reduction
Determining Whether Federal Law Prohibits the Mailing of Naloxone
December 3, 2020
Overview
One of the questions we've received several times at the Network's Harm Reduction Legal Project is whether federal law prohibits harm reduction organizations and similar groups who are authorized to distribute naloxone from mailing the medication. Based on our assessment of federal law and regulations, we don't believe that it does.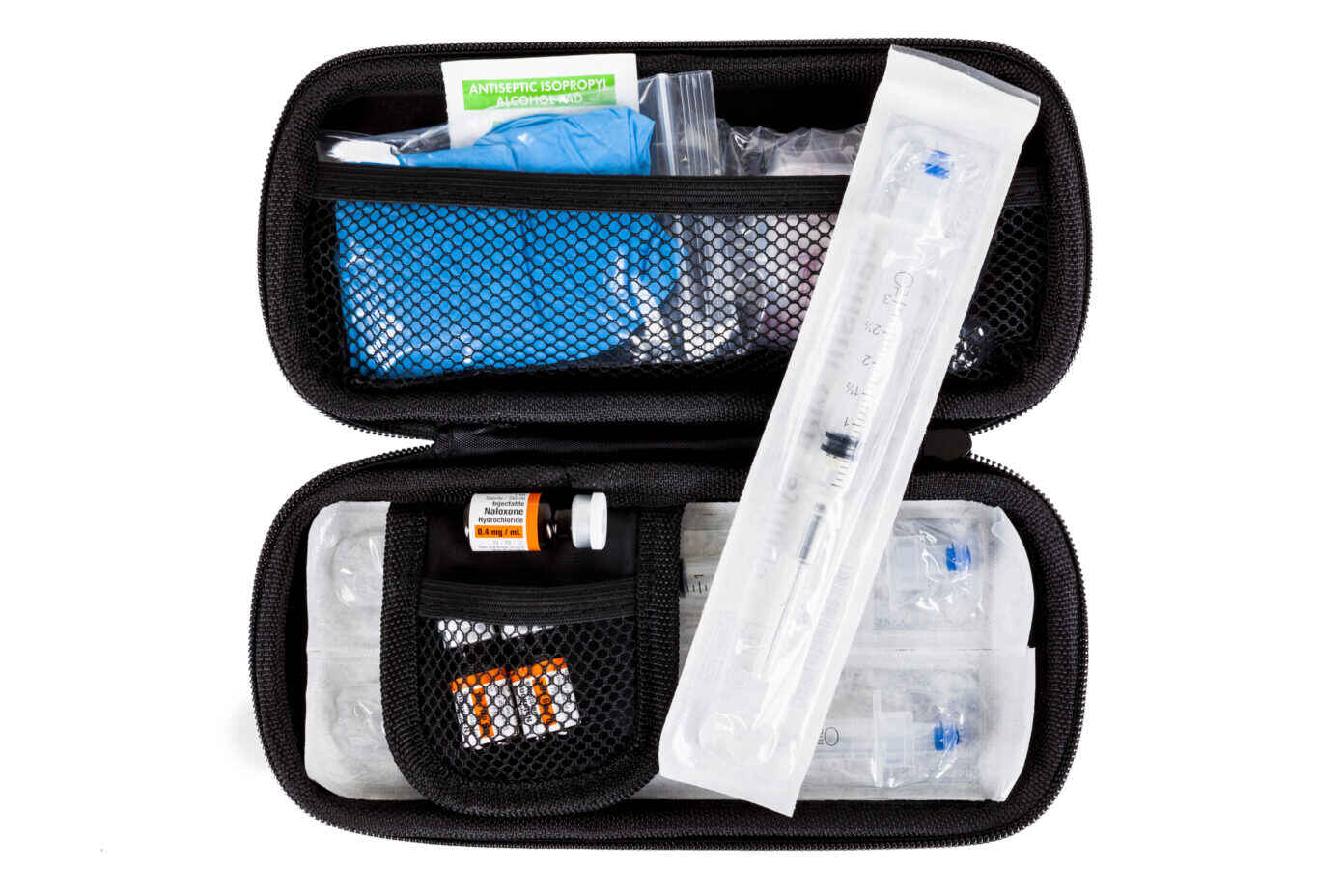 The confusion regarding this issue seems to trace back to a document on the Postal Service's website. Titled Publication 52, this document is intended to "provide information and guidance when mailing potentially hazardous, restricted, or perishable matter to domestic and international destinations." Specifically, language in section 453.32 of Publication 52 reads in relevant part:
All prescription, nonprescription, and patent medicines… that are not considered to be controlled substances under 453.11, are permitted to be mailed as follows:
For prescription medicines containing a nonnarcotic drug(s), only a pharmacist or medical practitioner, etc., who dispenses the medicine may mail such substances to the patients under their care.
While the Publication is incorporated by reference into federal regulations, it is not a law. In fact, it's not clear that federal law gives the Postal Service the authority to enforce the Publication. At least one federal court has found Publication 52 to be unenforceable as to controlled substances; in our view a similar analysis would likely extend to non-controlled substances as well.
We can provide a more detailed analysis of the legal argument regarding enforceability of Publication 52, but in our view that isn't needed. That's because we think the relevant section was never intended to, and does not, prohibit organizations and individuals who are authorized to distribute naloxone from doing so via the mail.
We come to that conclusion in a very straightforward manner. While some appear to read section 432.32 to mean that only pharmacists and medical practitioners can mail naloxone, that is not what the language says. Rather, the section specifies that prescription medicines can be mailed only by "a pharmacist or medical practitioner, etc." (emphasis added). It seems clear that the section was not meant to apply only to pharmacists and medical practitioners; otherwise the "etc." would be meaningless.
Unfortunately, the Publication does not clarify which other groups were intended to be included. It seems reasonable that the intention was to include those people permitted by law to dispense medications, which in many states now includes entities such as harm reduction organizations. Therefore, we believe it highly likely that any individual or organization that is permitted to dispense medications and to mail naloxone under state law is not prohibited from doing so under Publication 52.
This post was written by Corey Davis, Director of the Network's Harm Reduction Legal Project. The Harm Reduction Legal Project works to address the legal and policy barriers that impede the establishment and expansion of evidence-based harm reduction measures such as naloxone distribution, syringe access programs, and access to evidence-based substance use disorder treatment. The Project provides guidance and consultation to governmental and nongovernmental organizations as well as impacted individuals to assist them in navigating the often extremely confusing maze of existing laws and regulations that hamper harm reduction initiatives. For assistance, email harmreduction@networkforphl.org.
The Network for Public Health Law provides information and technical assistance on issues related to public health. The legal information and assistance provided in this document do not constitute legal advice or legal representation. For legal advice, readers should consult a lawyer in their state.
Support for the Network is provided by the Robert Wood Johnson Foundation (RWJF). The views expressed in this post do not represent the views of (and should not be attributed to) RWJF.