FAQ
Social Distancing Measures
FAQ: Federal E-Rate Program for Broadband Services and Internet Access during COVID-19 School Closures
April 28, 2020
Overview
Many schools throughout the nation have moved to distance learning in response to the COVID-19 pandemic.  Federal programs can help address the digital divide by increasing capacity for schools to provide broadband service or by providing broadband access to students that lack access to broadband at home. This FAQ covers the federal E-Rate program which provides for discounts on broadband and internet services in support of distance learning.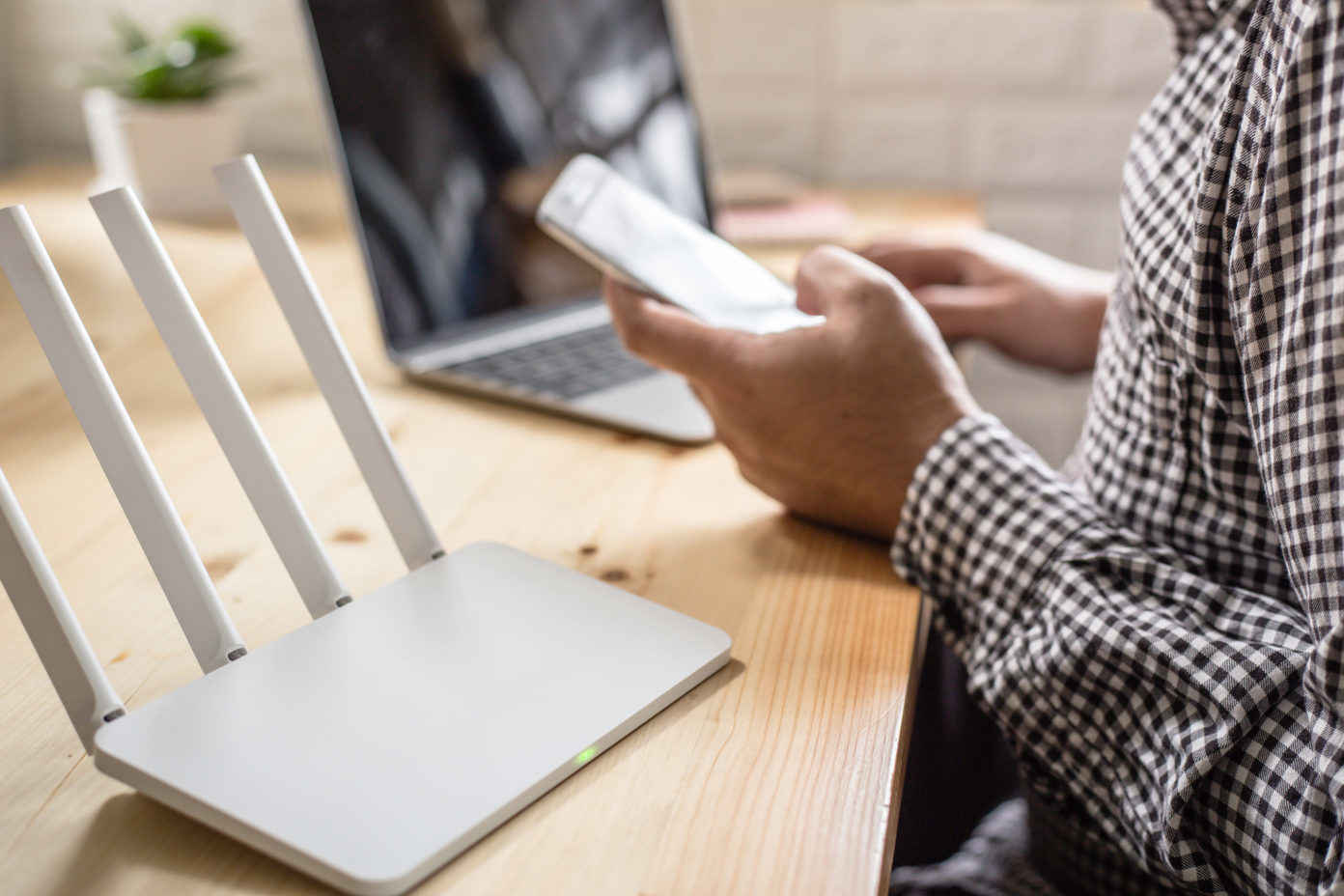 Q: How does the federal E-Rate program support broadband services and internet access, which in turn support distance learning?
A: The Federal Communications Commission's (FCC) E-Rate program provides elementary and secondary schools and libraries with discounts of 20% to 90% on broadband services and internet access. Discounts are based on the poverty level of rural and urban schools, with additional discounts given to rural schools and libraries.
The program is administered by the Universal Service Administrative Company (USAC) and provides discounted rates for two categories of eligible services: 1) equipment and services needed to provide broadband connectivity, including monthly charges, special constructions, installation and activation charges, equipment, and maintenance and operation charges; and 2) equipment and services needed for broadband connectivity within schools and libraries, including equipment needed for internal connections, managed internal broadband services, and basic maintenance of eligible broadband internal connections.
Q: Has the FCC issued any new orders or notices allowing E-Rate schools and libraries to increase access to distance learning resources during COVID-19 related school and library closures?
A: The FCC has instituted a variety of orders to assist schools and libraries during COVID-19 related closures, including:
On March 13th, 2020 the FCC extended the deadline for 2020 funding applications, giving applicants until April 29, 2020 to submit Form 471 "Description of Services Ordered and Certification Form".
On March 18, 2020 the FCC waived the gift rules that prevented E-Rate participants from accepting free improved connections or additional equipment for remote learning. The waiver, which extends until September 30, 2020, allows schools and libraries participating in the E-rate program to accept free upgrades, improved capacity, Wi-Fi hotspots, networking gear, and other equipment and services to support teachers, students, and librarians during the COVID outbreak response. The waiver is intended to assist schools that have transitioned to remote learning during the COVID-19 response, by allowing schools and libraries to partner with service providers to provide mobile hotspots and other wireless devices or direct free broadband services directly to students without broadband access as home, and can help "ensure students with limited or no internet connection are connected at home and prevent them from falling behind their peers, furthering the effects of the digital divide." The FCC order encourages private sector service providers to "partner with schools and libraries to provide mobile hotspots and other broadband-enabled devices to students to help bridge the digital divide during the coronavirus pandemic."
On March 23, 2020 the FCC clarified that during COVID-19 related closures, the general public can access E-Rate supported Wi-Fi networks while on library and school property. Persons on school and library grounds should maintain physical distance from other persons who are not members of their household.
On April 1, 2020, the FCC extended some procedural deadlines and waived several E-rate program requirements, including:

Waiver of invoice filing deadlines
Extension of Procedural Deadlines for filing forms related to compliance status and initiation of service
Extension of the timeframe for responding to information requests
Waiver of service delivery deadlines for non-recurring services and special construction
Waiver of deadline for Appeals, and Requests for Waiver
The Network for Public Health Law provides information and education about laws related to the public's health. We do not provide legal representation or provide advice on a particular course of action.