COVID-19
Mechanisms for Advancing Public Health
The Pandemic's Silver Linings: Moving Toward a More Inclusive New Normal for People with Disabilities
February 10, 2022
Overview
In response to the spread of the coronavirus, isolation measures meant employees began working from home, children attended school virtually, and still others looked for ways to meet their health and social needs in ways that didn't involve direct contact or navigating public transportation. As a result, many experienced for the first time external barriers that prevented them from participating in everyday life, challenges that people with disabilities face every day. Because these barriers became an almost universal experience, virtually everyone was forced to consider accessibility and adaptation in some aspect of their daily life and embrace virtual platforms as an alternative to in-person interactions.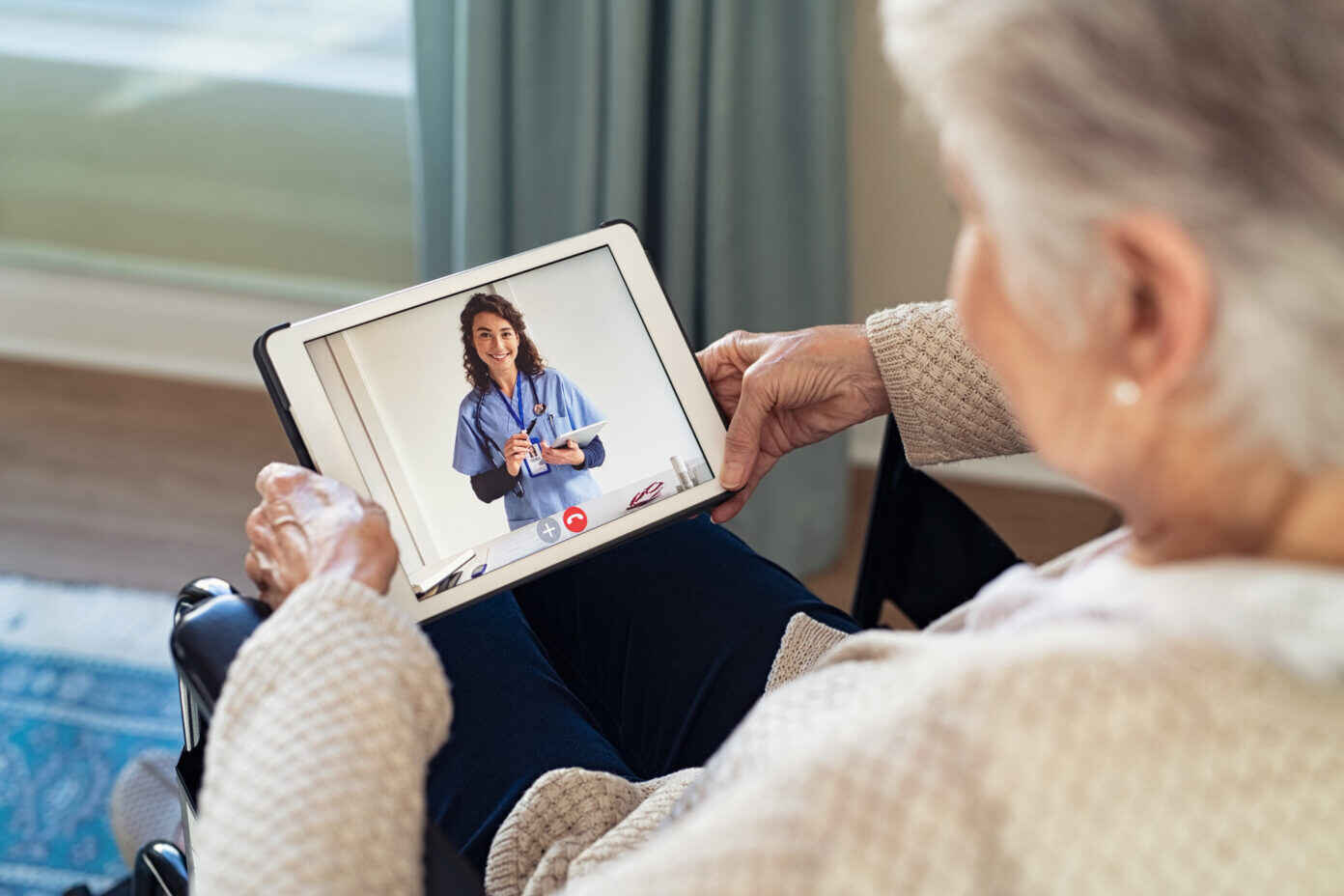 More than 60 million people in the U.S. live with a disability and many encounter barriers, including physical environments that are not accessible; lack of access to assistance technology; negative attitudes toward people with disabilities; and services, systems and policies that are either nonexistent or that hinder the involvement of all people with a health condition in all areas of life.
While for some, transitioning to virtual platforms created challenges like Zoom fatigue and less social time, for those unable to attend in-person gatherings due to disability or distance, these virtual platforms meant more opportunities for socializing and participation. The result has been a number of changes that have enhanced accessibility and equity for everyone living in the U.S.:
Telemedicine is more accessible. People with disabilities encounter a range of barriers when attempting to access health care, and having the option to attend medical appointments virtually can help reduce barriers, like access to transportation and work circumstances that make scheduling medical appointments a challenge. Changes in interstate licensure laws have allowed people to connect with a doctor miles away or even fill a prescription across state lines. Patients can choose specialists outside of their locality, a huge plus for those in rural areas or states without certain medical specialists. Lawmakers in New York and Massachusetts introduced telehealth licensure bills, and Congress introduced the Equal Access to Care Act and the Temporary Reciprocity to Ensure Access to Treatment (TREAT), although the federal legislation would provide only temporary solutions during the pandemic, not long-term.
Perceptions of the work environment have changed. The recent shift to remote work has meant tools once pitched as reasonable accommodations are now mainstream and more socially acceptable. The Equal Employment Opportunity Commission (EEOC) has been issuing guidance on working from home as a reasonable accommodation under the ADA for nearly 20 years. In 2009, Georgetown Law School launched Workplace Flexibility 2010, a public policy initiative on flexible work arrangements. For many, it took a pandemic for employers to see telework as a viable option, and now some employers are even making this change permanent.
Classrooms are more available to students who cannot attend in person. Students with disabilities have long advocated for the ability to participate in class when they are physically unable to attend in person, such as a student with a lupus flare or an athlete recovering from a concussion that requires a dark room. Notably, evidence shows the importance of social interaction on student learning, but the flexibility of virtual accommodation can allow all students to thrive. Remote learning during the pandemic demonstrated that, while there are problems to overcome, virtual accessibility to the classroom is a tangible reality. The technology is in place; thoughtful implementation in the post-pandemic era can improve classroom accessibility for students that need it.
While positive, it should be noted that these changes did not impact everyone equally. This was especially evident with regard to income and education. College-educated employees were twice as likely as those with a high school diploma or less to report an improved work situation during the pandemic. Many students were not able to "attend" school virtually because they did not have personal access to an internet connection.
Equitable development and implementation of policies designed to increase accessibility is necessary to ensure that these benefits extend to everyone living in the U.S. Indeed, digital accessibility is the next frontier of the Americans with Disabilities Act ("ADA") and is required under the Federal Rehabilitation Act's Section 508. Web Content Accessibility Guidelines require captions and transcripts that make virtual events more inclusive for the 30 million people in the United States who suffer from hearing loss and help to ensure that content is compliant with the ADA and Individuals with Disabilities Education Act ("IDEA"). Livestreaming and recording events not only make them more accessible for people with disabilities, but also for single parents or those with financial barriers. Maintaining the adaptive practices developed during the pandemic would not only be simple and cost-effective, but they would also improve accessibility for millions of people with a disability.
The pandemic forced a greater cultural emphasis and understanding of empathy and accessibility that should continue long after COVID-19 is behind us. "Disabled people are experts in finding new ways to do things when the old ways don't work. . . A bottomless well of ingenuity and creativity." The pandemic's silver linings present an opportunity to embrace this ingenuity in a way that drives inclusivity and accessibility.
This post uses person-first, rather than identity-first language. The author acknowledges the range of language preferences among the disability community and affirms the validity of everyone's identity and the language they use to describe themselves.
This post was written by Morgan Jones-Axtell, J.D., Staff Attorney, Network for Public Health Law – Eastern Region Office.
The Network for Public Health Law provides information and technical assistance on issues related to public health. The legal information and assistance provided in this document do not constitute legal advice or legal representation. For legal advice, readers should consult a lawyer in their state.
Support for the Network is provided by the Robert Wood Johnson Foundation (RWJF). The views expressed in this post do not represent the views of (and should not be attributed to) RWJF.