Food and Housing Insecurity Measures
Food Safety and Security
Food Security
The Federal Food and Drug Administration and the Future of Food Safety
June 1, 2021
Overview
In April, Acting FDA Commissioner Dr. Janet Woodcock spoke to the Alliance for a Stronger FDA about the priorities, needs, and the future of the agency. Despite the tremendous strain of the COVID-19 response, Dr. Woodcock made it clear that the agency's food safety duties are still critically important. In response to the question of whether the food safety budget would be diminished she indicated "[t]hat absolutely will not happen on my watch. I believe we have to invest in every program. Every program that the FDA has is important."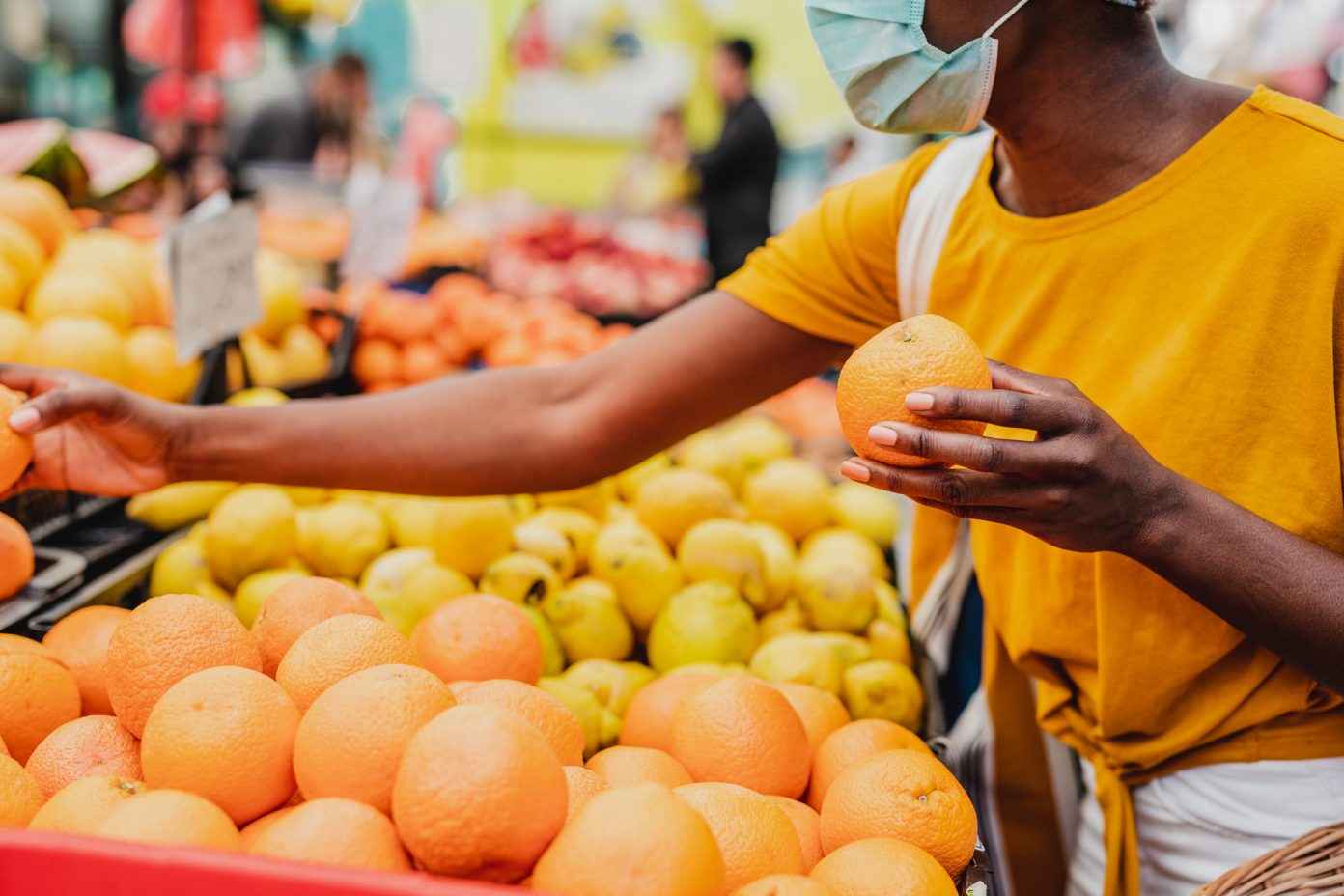 New Era of Food Safety
With regard to food safety, Dr. Woodcock emphasized the need to modernize the FDA's system. This modernization effort is guided by the New Era of Smarter Food Safety Initiative released by the agency in June of 2020. This Initiative serves as the blueprint for the FDA's approach to food safety over the next decade. While it builds on the foundation created by the 2010 Food Safety Modernization Act, the represents a new approach to food safety that will leverage technology and data to create a safer food system. The FDA hopes to reduce food borne illness in the United States by focusing on the four core elements of the New Era of Smarter Food Safety Initiative.
Tech Enabled Traceability
In a foodborne illness outbreak, a rapid response is essential in protecting the health of the public. Once adulterated food is identified, its journey through the food supply chain must be traced. However, food supply chain records are still largely paper-based. This creates inefficiencies in the outbreak response that must rely on paper records to conduct forward and backward investigations, often with incomplete data. The investigators must use the paper trail to determine where the adulterated food has gone and to trace it back to its source. With its new initiative, the FDA is prioritizing standardizing critical information throughout the food supply chain and promoting digitally-enabled technologies to facilitate data sharing. All of this is aimed at creating efficient end-to-end traceability in our food system. Examples of this technology are already being used by public health agencies in their outbreak response, e.g., grocery shopper card data. However, the FDA wants to improve adoption of this technology throughout the food supply chain and ensure that the data gathered is compatible so it can be integrated into a unified tracing system.


Smarter Tools and Approaches for Prevention and Outbreak Response
This core element of the plan is the most expansive and looks to utilize modern technology to improve a broad spectrum of food safety practices, including root cause analysis and predictive analytics. Root cause analysis is a systematic problem-solving technique that can be used to determine the source of food adulteration or the cause of a foodborne illness outbreak. This type of analysis also helps identify how to remedy the problem and ensure that it will not happen again. To modernize this technique, the FDA will collaborate with federal, state, industry, and consumer stakeholders to secure the necessary data to improve analysis, determine how best to communicate to ensure a rapid response, and to incorporate new knowledge into food safety protocols.

Predictive analytics utilizes big data to identify when and where potential food safety threats are likely to occur. This technique can prevent contaminated food from entering the supply chain and helps target government resources. However, this process requires large quantities of high-quality data. As a result, the FDA is looking to increase the use of information-sharing agreements with federal, state, and industry partners to help compile the needed data. They are also looking to artificial intelligence and machine learning tools to analyze the data and identify the potential threats.


New Business Models and Retail Modernization
As new food business models emerge, the FDA is committed to evolving food safety systems to protect consumers. For example, COVID-19 has catalyzed an emergence of e-commerce and new food delivery models. When many Americans turned to online meal and grocery shopping to maintain social distancing. As part of the agency's modernization, it plans on convening a new food business model summit to identify future courses of action for potential food safety issues. The FDA will also educate consumers and the new food businesses on key food safety issues. For example, the agency plans to work with delivery companies, such as DoorDash or Uber, on proper food handling.

With regard to traditional food retail establishments, the FDA has extensive plans to further modernize their food safety protocols. As part of this modernization, the FDA will conduct an independent review of the traditional retail food safety programs. It will also advocate for proper facility and equipment design as a critical preventive control. The agency is particularly interested in use of smart commercial kitchen equipment that can automatically monitor time and temperature processes.


Food Safety Culture
Without a strong food safety culture at farms, food facilities, and in homes, the FDA realizes that its progress will be limited. To develop the needed attitudes and actions, the agency will research the challenges to improving food safety culture, develop a food safety culture social marketing plan, engage influencers as part of a national dialogue on food safety, and strengthen its own internal food safety culture.
The four core elements of the New Era of Smarter Food Safety Initiative are ambitious and broad in scope. The FDA will need to partner with critical players in our food system to actuate this modernization of food safety. At the Alliance for a Stronger FDA meeting, Dr. Woodcock acknowledged this need: "I will seek your support. We need to flesh this out, have specific initiatives that we do over time . . . ."
The Network for Public Health Law will continue to monitor these collaborative efforts to modernize our nation's food safety system. You can obtain more information on the New Era of Smarter Food Safety Initiative at the FDA's website, or you can contact the Network for technical assistance.
This post was developed by Mathew R. Swinburne, Associate Director, Network for Public Health Law—Eastern Region Office. The Network for Public Health Law provides information and technical assistance on issues related to public health.
The legal information and assistance provided in this document do not constitute legal advice or legal representation. For legal advice, readers should consult a lawyer in their state.
Support for the Network is provided by the Robert Wood Johnson Foundation (RWJF). The views expressed in this post do not represent the views of (and should not be attributed to) RWJF.