COVID-19
Mental Health and Well-Being
Supporting Mental Health in the COVID-19 Pandemic
March 26, 2020
Overview
The COVID-19 outbreak occurring in the United States and in many other countries has profound implications for mental health. We have already seen the anxiety and fear experienced by many individuals in the face of this new threat create its own kind of contagion in the form of "panic-buying" and shortages of critical supplies such as hand sanitizer, face masks, medical gloves, and toilet paper.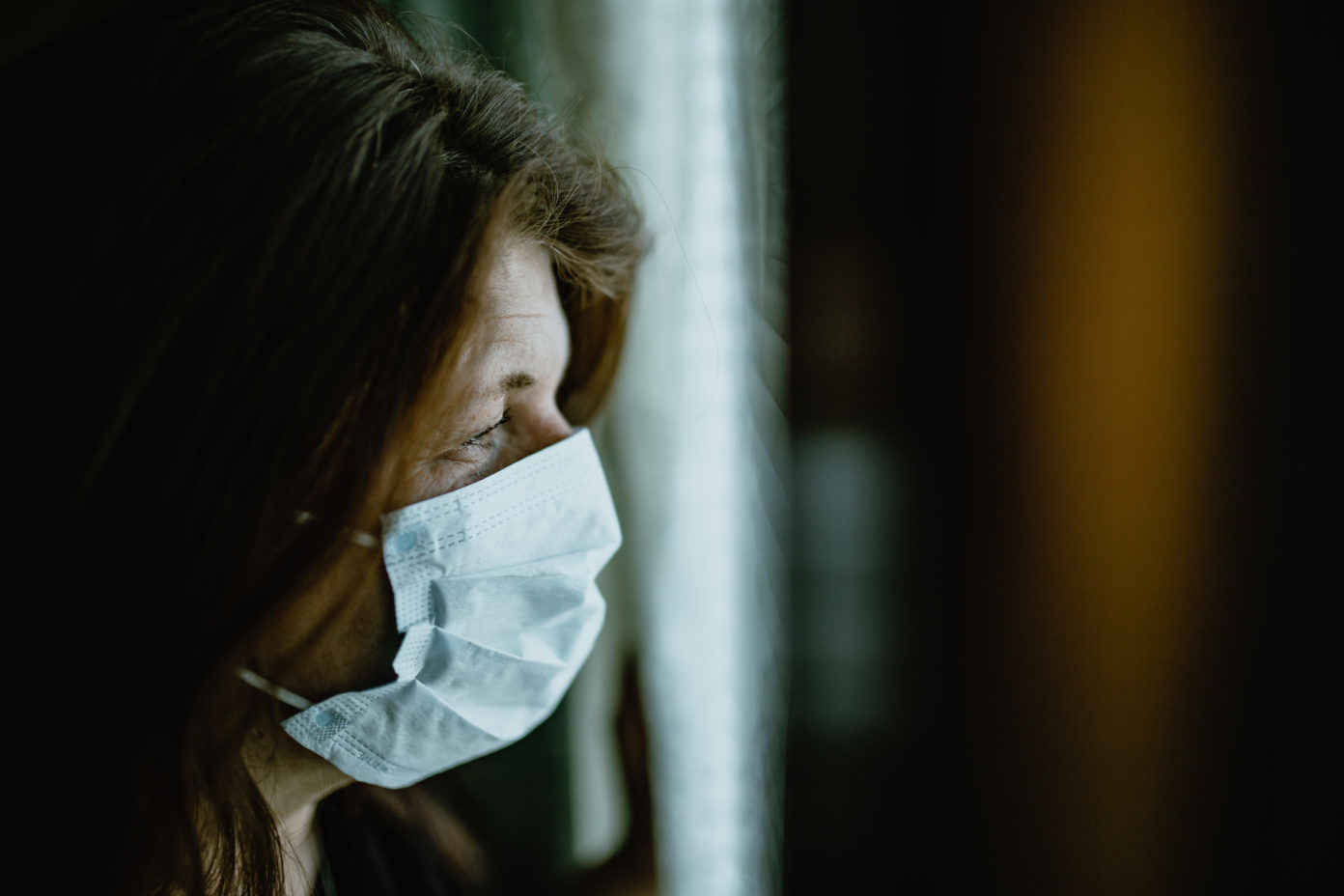 At the other end of the spectrum are denial, minimization, and criticism of "overreaction." Xenophobia and racism directed toward Chinese-Americans and Asian-Americans has escalated. As the social isolation, boredom, and financial stress of staying at home and social distancing are expected to mount, advocates are urging the federal government to take action to protect children and prevent increases in child abuse, domestic violence, and self-harm, including suicide. At the same time, there has been an outpouring of amazing acts of community resilience, as schools move overnight to online instruction, neighborhoods create online mutual aid societies, grocery stores create dedicated shopping hours for vulnerable community members, children make sidewalk chalk art in front of nursing homes, and health care providers respond and plan for a surge of patients.
Just as public health is leading the way to protect physical health in the context of COVID-19, public health can take steps to promote mental health and community resilience. While public health has emergency isolation, quarantine, and social distancing powers, taking small steps where consistent with good public health practice, such as framing staying at home as an altruistic measure to promote the common good rather than as an imposition on individual liberty, can support mental well-being, because it supports feelings of individual autonomy and control.
Effective risk communication is a critical part of "flattening the curve" and preventing a spike of demand for health care that overwhelms the health care system. Accurate and efficiently-delivered information can reduce uncertainty and anxiety, and discourage the "worried well" from seeking nonessential testing and care.
Recent articles describe nationwide surveys of psychological distress in China (including panic disorder, anxiety, and depression) and Italy in the context of the COVID-19 epidemic, call out the need for timely mental health care, and make policy recommendations that are relevant for the United States, too. They include strategic planning and coordination for psychological first aid, delivery of mental health training and care through telehealth, and a comprehensive crisis prevention and intervention system. This blog post will focus on recent policy developments related to the crisis counseling training and assistance program, psychological first aid and telehealth approaches for mental and behavioral health.
In order to maximize safety and flexibility for care providers and clients in the context of the coronavirus, both the federal and various state governments have been taking steps to expand access to telehealth, including telehealth for mental and behavioral health care. Legal actions may include enforcement discretion with respect to security requirements for IT platforms, waiving state licensing restrictions (perhaps in addition to prior legislation to join the Psychology Interjurisdictional Compact), removing geographic and originating site limitations, simplifying reimbursement and payment requirements, and easing requirements for in-person examinations.
At the time of this writing, a number of the states with the highest numbers of persons confirmed to have COVID-19, including New York, Washington, and California have received major disaster declarations from the federal government under the Stafford Act. This makes funding and technical assistance available through the Crisis Counseling Training and Assistance Program (CCP) after the state initiates a timely assessment of the need. Funding is administered by the Federal Emergency Management Agency (FEMA) and technical assistance is provided by the Substance Abuse and Mental Health Services Administration (SAMHSA). The goal of services provided under CCP (which may include services such as individual and group crisis counseling, assessment and referral, public education, community networking and support) is to relieve mental health problems caused or exacerbated by the major disaster and to help people understand that they may be experiencing common reactions to extraordinary events. Immediate services may be available for up to 60 days after a disaster declaration, and regular services for up to nine months after a disaster declaration. Other states, such as Missouri, may also be making crisis counseling resources and services available.
Psychological First Aid (PFA) is an evidence-informed approach to increase knowledge, skills, and abilities to support individuals and communities during and immediately following traumatic events. While Psychological First Aid skills can be analyzed in terms of public health competencies, the training is valuable for the general population, including children and youth. As set forth by the National Child Traumatic Stress Network (NCTSN), Psychological First Aid has eight key elements:
Contact and engagement
Safety and comfort
Stabilization
Information gathering on current needs and concerns
Practical assistance
Connection with social supports
Information on coping
Linkage with collaborative services
Other curricula are available from Johns Hopkins University and the University of Nebraska Public Policy Center. Online training materials and videos are available from NACCHO, NCTSN and the Minnesota Department of Health and the University of Minnesota, including a 45-minute community-supported PFA overview. A complementary training utilized later in the recovery period is Skills for Psychological Recovery. Yet, it's worth noting that effective psychological first aid requires ongoing funding, training, and evaluation. In the past few years, New York has "pieced together" funding and staff resources for statewide psychological first aid training, through partnerships with the University of Albany School of Public Health, University of Rochester Medical Center, the Institute for Disaster Mental Health at SUNY New Paltz, and the New York Department of Health Office of Mental Health. These efforts may provide a model for intermediate and longer term recovery.
The legal infrastructure for supporting mental health in major disasters and emergencies will continue to evolve in the coming weeks and months. Building upon the crisis intervention tools discussed in this blog post, promising models for resilient, trauma-informed, and self-healing communities may help to chart a path as the pandemic response and recovery continue.
This pandemic experience is a massive experiment in collective vulnerability. We can be our worst selves when we're afraid, or our very best, bravest selves.

–Brené Brown
This post was developed by Jill Krueger, Director, the Network for Public Health Law – Northern Region Office. The Network for Public Health Law provides information and technical assistance on issues related to public health. The legal information and assistance provided in this document do not constitute legal advice or legal representation. For legal advice, readers should consult a lawyer in their state.
Support for the Network is provided by the Robert Wood Johnson Foundation (RWJF). The views expressed in this post do not represent the views of (and should not be attributed to) RWJF.