Cannabis Legalization and Regulation
Mechanisms for Advancing Health Equity
Social Justice Policies in New York's Cannabis Legalization
October 20, 2021
Overview
Earlier this year, New York legalized adult-use (recreational) cannabis with the Marijuana Regulation & Taxation Act.  Now it is legal for adults to possess up to three ounces of cannabis flower or 24 grams of concentrated cannabis products (e.g., resins).  However, there are no retail establishments permitted to sell adult-use cannabis. The State is in the process of developing regulations for this new industry and the adult-use market is expected to be operational in late 2022. While New York is focused on creating a safe and efficient industry, it is also incorporating social justice measures. Here are some of the restorative justice and diversity, equity, and inclusion (DEI) policies built into New York's new cannabis system.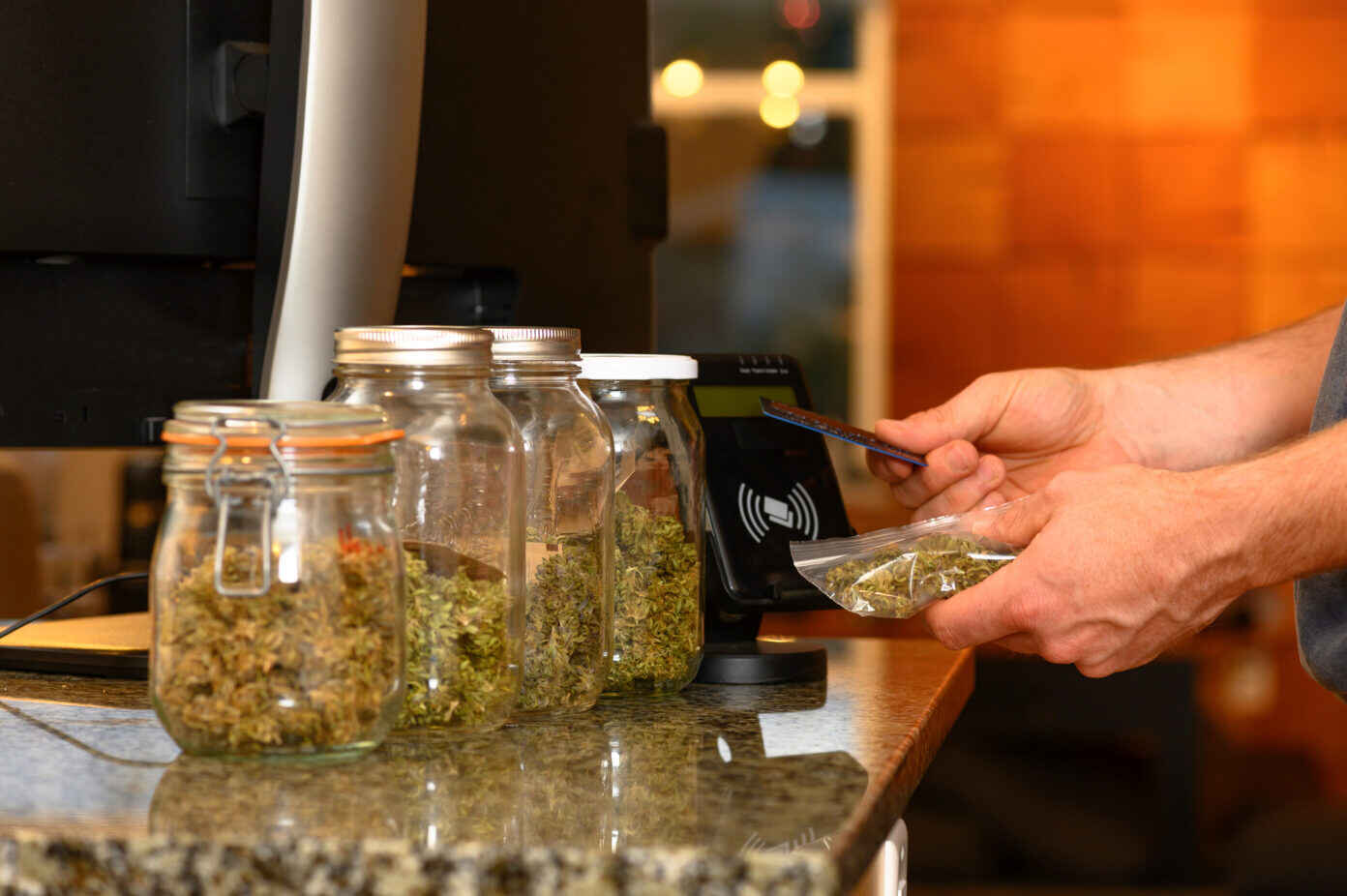 Restorative Justice
Even though drug use is comparable across racial demographics, people of color are unjustly targeted in the enforcement of drug laws. According to research by the American Civil Liberties Union, a Black person is 3.64 times more likely to be arrested for cannabis than a White person. While less discriminatory than the national average, Black people are still 2.6 times more likely to be arrested for cannabis in New York. With its new cannabis law, New York acknowledges this injustice and puts in place a series of measures to address the harm caused by years of inequitable enforcement. We will look at three of these policies: expungement, decriminalization, and reinvestment.
Having a cannabis crime on your record makes it difficult to secure employment and safe housing, and increases the risk for certain health issues. Expungement is the legal process of removing a qualifying crime from an individual's record. Some states require the individual to petition the court for the expungement of their cannabis crimes. When a state adopts this process, very few qualifying individuals take advantage of it. One study estimates that only four to six percent of people eligible for expungement apply. New York does not require the individual to petition for the expungement of qualifying cannabis crimes. Instead, it has an automatic expungement process that requires the courts to identify and automatically:
Expunge cases that are no longer illegal conduct under the new law.
Vacate qualifying sentences that are currently being served.
Reclassify crimes that have been downgraded under the new law.
In addition to legalizing the possession of three ounces of cannabis for adults, New York has decriminalized certain cannabis behaviors. This means that the behavior is now subject to monetary fines rather than criminal sanctions. For example, possession of up to 16 ounces of cannabis flower is now subject to a fine of up to $125. Previously, this behavior could be punished with up to four years imprisonment.
New York has also created a program to reinvest in communities disproportionately harmed by the War on Drugs. It is estimated that New York's cannabis industry will generate around $350 million in tax revenue each year. Once the cost of administering the cannabis program is covered, 40 percent of tax revenue will be placed in the New York State Community Grants Reinvestment Fund. This fund will provide grants for qualified community-based nonprofit organizations and local governments to reinvest in communities disproportionately affected by the War on Drugs. These grants can be used to fund a broad spectrum of initiatives including job placement, job skills services, adult education, mental health treatment, substance use disorder treatment, housing, financial literacy, community banking, and nutrition services.
Diversity, Equity, and Inclusion
New York is poised to be one of the largest cannabis markets in the country. In the first year, the State is projected to see $1.2 billion in sales and within four to five years the market will mature to over $4 billion. The legal cannabis industry is also expected to create 60,000 new jobs in New York. However, communities of color are missing out on the cannabis boom. Nationally, 81 percent of cannabis business owners are White and only 4.3 percent identify as African American. The underrepresentation of people of color is not unique to the cannabis industry. It is a national problem. The most recent census data shows that only 18.3 percent of all businesses are minority owned.
However, New York's adult-use cannabis industry is new, and the State can address this lack of representation from the start. New York has created a Chief Equity Officer within its cannabis program and this individual will work with the regulatory body to create the State's Social and Economic Equity Plan. This plan will focus on promoting diversity in commerce, ownership, and employment within the cannabis industry. It will also set a goal of awarding 50 percent of cannabis business licenses to Social and Economic Equity Applicants. New York defines Social and Economic Equity applicants as minority owned businesses, women-owned businesses, distressed farmers, service-disabled veterans, and applicants from communities disproportionately impacted by the War on Drugs.
In addition, to this licensing preference, New York has created a Social and Economic Equity Applicant Incubator Program. This program will provide equity applicants with critical business support services including small business coaching, financial planning, and compliance assistance. New York has also indicated that it will reduce or waive application and licensing fees for equity applicants to facilitate their entry into the costly cannabis industry.
The social justice measures outlined above are just the beginning of New York's efforts to provide restorative justice and build a more inclusive cannabis industry. The Network for Public Health Law will continue to monitor these efforts and will provide updates once regulations are released. If you have any questions about New York's policies or cannabis regulation, please contact the Network for technical assistance.
This post was developed by Mathew R. Swinburne, Associate Director, Network for Public Health Law—Eastern Region Office. The Network for Public Health Law provides information and technical assistance on issues related to public health.
The legal information and assistance provided in this document do not constitute legal advice or legal representation. For legal advice, readers should consult a lawyer in their state.
Support for the Network is provided by the Robert Wood Johnson Foundation (RWJF). The views expressed in this post do not represent the views of (and should not be attributed to) RWJF.