Public Health Law News Roundup – September 2021
September 8, 2021
Overview
Some of the public health law and policy issues in the headlines in recent weeks include Texas' new abortion law, the Supreme Court's decision on the federal eviction moratorium and states' responses; challenges to Florida Governor's ban on mask mandates; gaps in data concerning COVID-19 cases; accessibility of mental health care; and the growing suicide rate among communities of color.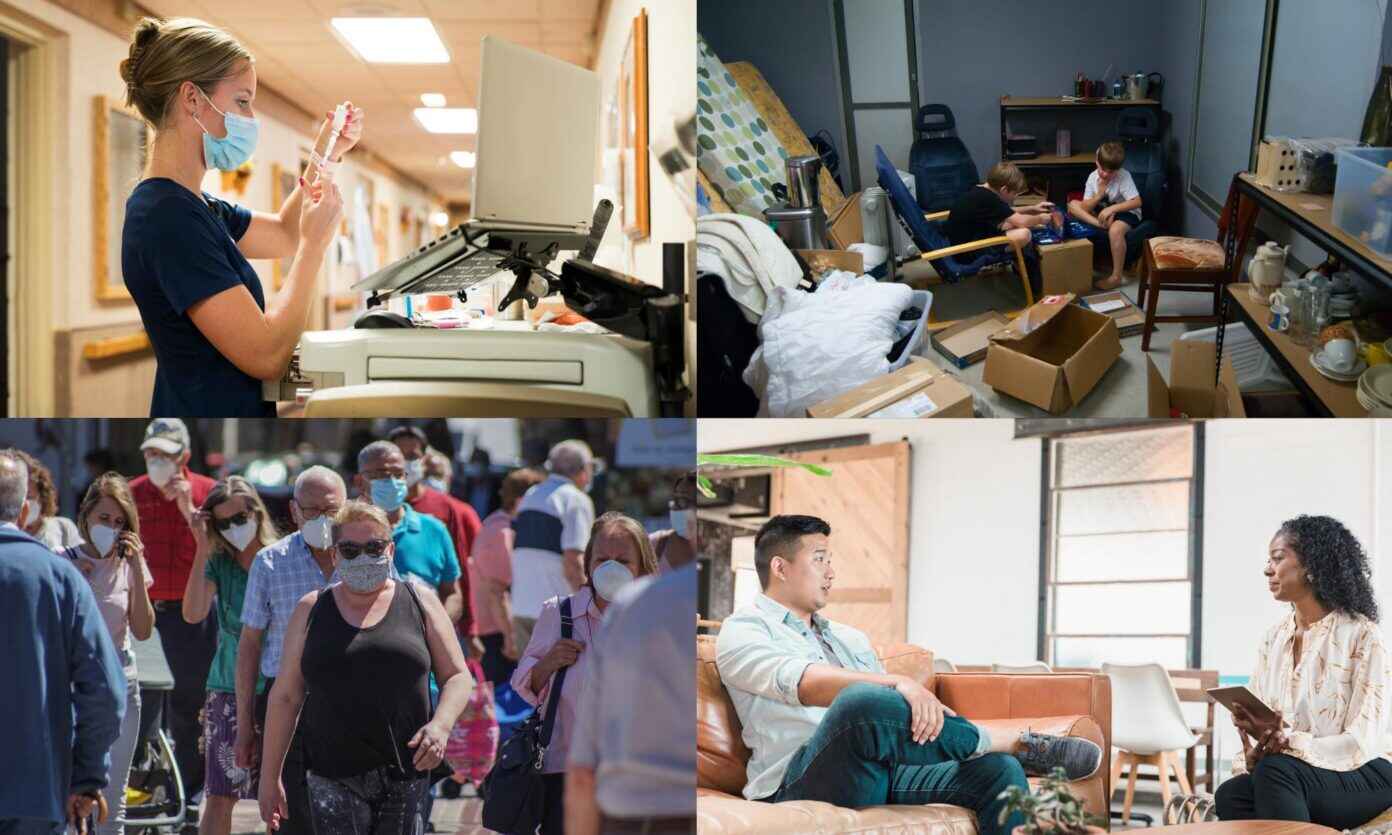 All but one state neighboring Texas also have passed 'heartbeat' laws – Austin American Statesman, Sep. 3
Texas' new abortion law, which effectively bans any abortion at six weeks of pregnancy, adds to the list of states that have enacted tight restrictions on abortions, including three of Texas' neighboring states: Oklahoma, Arkansas, and Louisiana.

The Supreme Court Struck Down Biden's Eviction Ban, but These 7 States and DC are Stepping Up to Protect Renters – Business Insider, Aug. 27
Though the Supreme Court struck down the federal eviction moratorium last week, seven states and DC still have some eviction bans in effect. Advocates point to a growing body of research showing how statewide eviction bans have helped prevent COVID-19 case growth.

Judge Blocks Florida Governor's Order Banning Mask Mandates – AP News, Aug. 27
Florida school districts can legally implement mask mandates after a judge struck down an executive order by Governor Ron DeSantis that banned the mandates.

Holes In Reporting of Breakthrough Covid Cases Hamper CDC Response – Politico, Aug. 25
Nearly every state sends Covid-19 related hospitalization data to the CDC, but numerous officials say that the data is "often aggregated, inaccurate and omits critical details for teasing out trends." For years, states have been asking the federal government to provide funding to address the patchwork of public-health agency data systems in order to make it easier to gather and study disease trends electronically.

Many Americans Are Reaching Out for Mental Health Support — But Can't Get It – NPR, Aug. 24
The Mental Health Parity and Addiction Equity Act of 2008 requires insurers to cover mental health in the same way they cover physical health. However, mental health advocates say many suffering from mood disorders or mental health issues are not able to access or afford care because of a lack of enforcement.

Pandemic Unveils Growing Suicide Crisis for Communities of Color – Science Friday, Aug. 20
Overall suicide rates in the U.S. decreased in 2019 and 2020, but the data suggests that the downward trend was largely influenced by a drop in suicide rates among White Americans. Data collected from states and research conducted by experts show that suicide is a growing crisis for communities of color, and an issue that has been largely exacerbated during the Covid-19 pandemic.
The Network for Public Health Law provides information and technical assistance on issues related to public health. The legal information and assistance provided in this document do not constitute legal advice or legal representation. For legal advice, readers should consult a lawyer in their state.