Public Health Law News Roundup – October 2021
November 4, 2021
Overview
Some of the public health law and policy issues in the headlines in recent weeks include concerns over threats directed at public health officials, legislative actions to limit public health authority, efforts to address food insecurity in Massachusetts, opposition to federal vaccine mandates, and the Biden administration's plans for vaccinating children aged 5 to 11.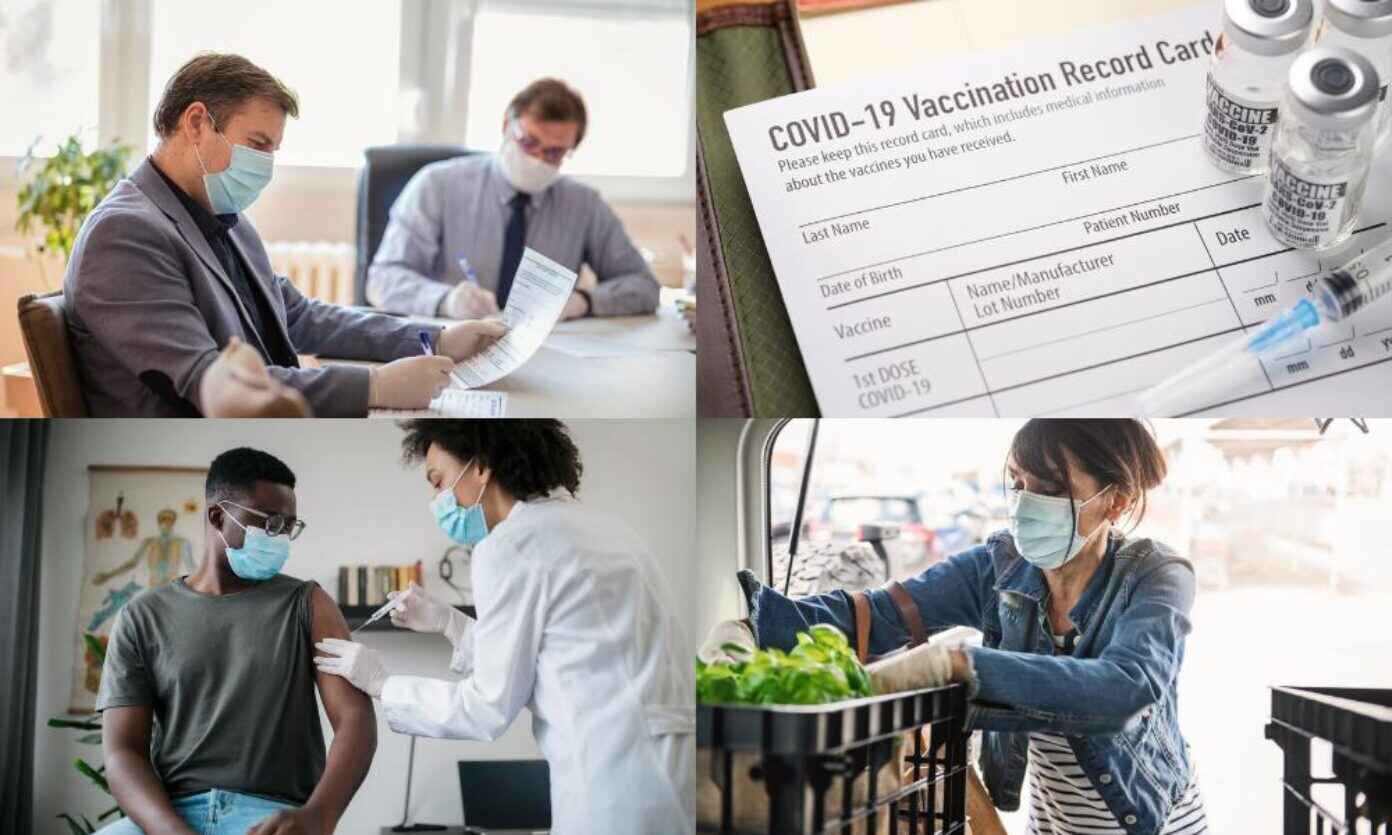 Public Health Groups Worry Threats to Local Officials Could Escalate as U.S. Plans Vaccine Rollout for Kids – CNN, Oct. 28
In response to authorization of the first COVID-19 vaccine for children ages 5 to 11, Network attorney Brooke Torton, interviewed for this article, notes the likelihood that we may see threats and harassment directed at public health officials to increase once younger children begin getting vaccinated.

Experts in Public Health, Housing, and Addiction Rebuke Boston Officials Over Actions at Mass. and Cass. – Boston.com, Oct. 26
In the wake of an executive order by Boston Mayor Kim Janey, making it illegal for people to erect tents and temporary shelters in the Boston neighborhoods known as Mass. and Cass, which have become the "epicenter of the opioid crisis in the state," experts in public health, housing, and addiction are denouncing the effort, saying that the measures will instead "criminalize and harm a population that is already vulnerable."

Alabama Governor Instructs State Agencies to Fight Federal Covid-19 Vaccine Mandates – CNN, Oct. 26
Alabama Governor Kay Ivey has signed an executive order directing state agencies to not enforce federal coronavirus vaccine mandates, and instead cooperate with the state's attorney general to sue the Biden administration over the requirements.  Critiques argue that "vaccine mandates are 'nothing new,' adding that the federal government already has other mandates to protect people, including seat belts, restaurant inspections and other vaccines required to attend school or join the military."

How a New Law Expands Access to Free Meals in Mass. Schools – Boston.com, Oct. 25
Acknowledging the critical role that school meals play in many children's lives, providing an estimated half of some children's daily calories, Massachusetts Governor Charlie Baker signed into law a bill that will increase access to free meals in school for students and "prohibit schools from using punitive measures against students with meal debt."

U.S. Public Health in Crisis as Covid Prompts Curbs on Officials' Powers – The Guardian, Oct. 22
At least 32 states have introduced laws that restrict public health powers, including banning vaccine mandates and curbing emergency powers, which experts say will not only weaken responses to the coronavirus but will also make it harder to contain outbreaks of the flu, measles and other health crises; and put the US in a weaker position to combat future pandemics.

Organizing Online, Covid Skeptics Drive Public Health Professionals from Their Jobs – NPR, Oct. 20
A recent analysis found that more than 500 top health officials have resigned in the last 19 months, many doing so after pressure from "extremists." Those who monitor extremist groups say far right groups have developed a play book for how to disrupt public meetings and the lives of public health officials. They say the groups use social media to mobilize activists. "They're using bullying, intimidation and harassment as political tools," says Travis McAdam, an extremism expert at the Montana Human Rights Network.

White House Details Plans to Vaccinate 28M Children Age 5-11 – AP News, Oct. 20
The White House detailed plans for the expected authorization of the Pfizer COVID-19 vaccine for children between the ages of 5 to 11, including giving the shots at pediatrician's offices, local pharmacies, and potentially in schools.
The Network for Public Health Law provides information and technical assistance on issues related to public health. The legal information and assistance provided in this document do not constitute legal advice or legal representation. For legal advice, readers should consult a lawyer in their state.
Support for the Network is provided by the Robert Wood Johnson Foundation (RWJF). The views expressed in this post do not represent the views of (and should not be attributed to) RWJF.