Public Health Law News Roundup – May 2021
May 5, 2021
Overview
Some of the public health law and policy issues in the headlines in recent weeks include the U.S. Food and Drug Administration's move to ban menthol cigarettes and flavored cigars; President Biden's plan to strengthen America's digital infrastructure; new federal guidelines to increase access to an important Opioid use disorder treatment; threats and harassment directed at public health officials due to COVID-19; the corrosive impact of racism on the health of Black Americans; how public health can be improved by addressing climate change; and Oregon's newly passed legislation designed to help prevent youth suicide.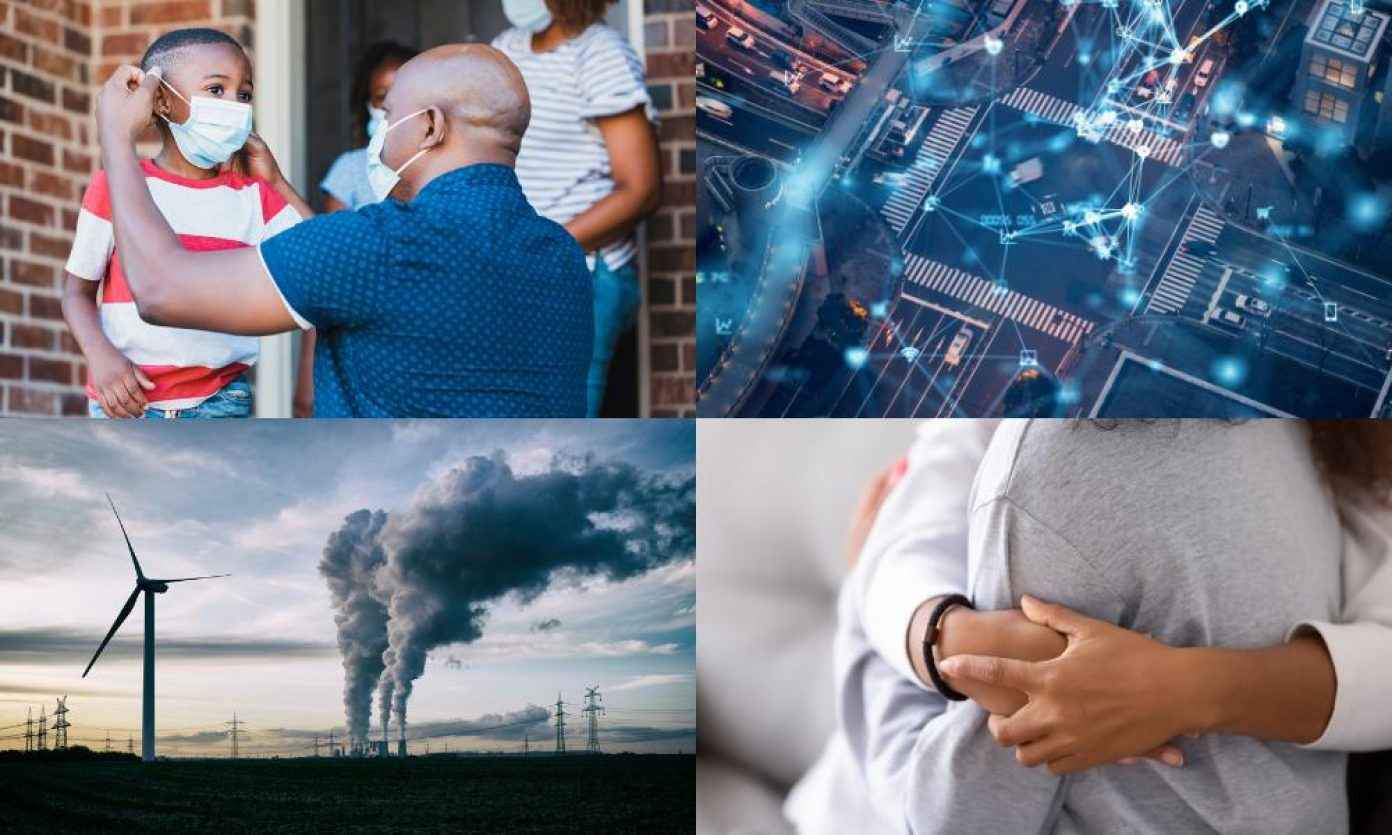 FDA Moves to Ban Cigarettes And Flavored Cigars – NPR, Apr. 29
The U.S. Food and Drug Administration has announced plans to move to ban menthol cigarettes and flavored cigars citing evidence of their addictiveness and harm. The agency said it will focus on keeping the products off the market, as opposed to targeting individual use.

Biden Talks Broadband Expansion, Health Innovation in Congressional Address – Healthcare IT News, Apr. 29
The proposed American Jobs Plan would allocate $100 billion towards revitalizing digital infrastructure – a move that the Biden administration believes will increase accessibility to telehealth services and promote health equity.

As Opioid Deaths Surge, Biden Team Moves to Make Buprenorphine Treatment Mainstream – NPR, Apr. 27
New federal guidelines announced by the Biden administration aim to increase access to buprenorphine (a drug proven to reduce opioid relapses and overdose deaths) by allowing a wider range of health workers to offer the treatment.

'We're Coming for You': For Public Health Officials, a Year of Threats and Menace – KHN, Apr. 25
To some, public health officials have become "the face of government authority" during the pandemic, leaving many officials on the receiving end of threatening messages or harassment. Experts believe that disinformation campaigns and partisan rhetoric has perpetuated these threats, with real consequences for health officials.

Racism's Corrosive Impact on the Health of Black Americans – CBS News, Apr. 18
On nearly every measure of health, Black Americans suffer disproportionately higher compared to any other racial group. With the CDC's announcement of racism as a serious public health threat, experts reflect on how racism has adversely impacted the health of Black Americans through decades of research.

How Addressing Climate Change Can Also Improve Public Health – Yale Climate Connections, Apr. 16
Many climate change initiatives, like improving water and air conditions, cleaner transportation options and access to healthy and affordable food, work to protect both the health of the planet and the health of people. Research suggests that adding a health perspective to efforts to address climate change can increase people's understanding of climate's impact on health and their willingness to support climate initiatives.

Oregon House Almost Unanimously Passes New Bill to Help Prevent Youth Suicide – KPIC, Apr. 17
A bill that would require mental health care providers to disclose when minors appear to be at serious risk of attempting suicide has passed with almost unanimous support in the Oregon State House of Representatives and will now move on to the state's senate. Rates of youth suicide have risen since 2011 and the pandemic has only worsened the mental health crisis among youth.
The Network for Public Health Law provides information and technical assistance on issues related to public health. The legal information and assistance provided in this document do not constitute legal advice or legal representation. For legal advice, readers should consult a lawyer in their state.
Support for the Network is provided by the Robert Wood Johnson Foundation (RWJF). The views expressed in this post do not represent the views of (and should not be attributed to) RWJF.