Public Health Law News Roundup – June 2021
June 3, 2021
Overview
Some of the public health law and policy issues in the headlines in recent weeks include HIPAA and proof of vaccination; colleges' vaccination plans; racial disparities in vaccination rates; possible changes to governors' authority during future public health emergencies; the relationship between COVID-19 and the opioid epidemic; and the Department of Health and Human Services' strategy to increase vaccination rates.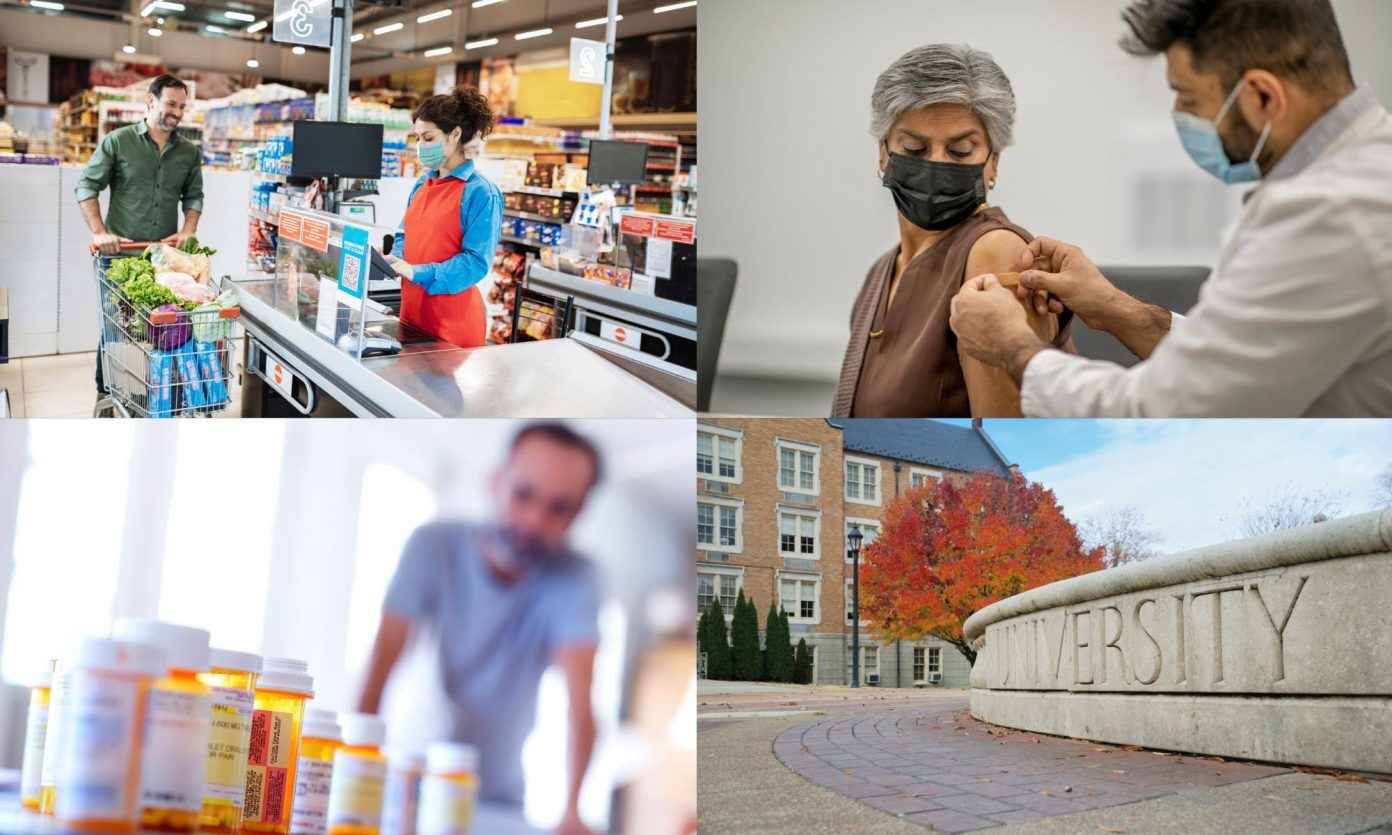 Explaining HIPAA: No, It Doesn't Ban Questions About Your Vaccination Status – Washington Post, May 22
HIPAA only applies to specific health-related entities, but some – including members of Congress – have used the federal privacy law to bolster the claim that no entity can ask or require proof of vaccination.


Confusing Rules, Loopholes and Legal Issues: College Vaccination Plans Are A Mess – NBC News, May 20
Vaccination requirements for college students vary drastically by state, and a recent analysis shows that a large percentage of colleges and universities have "unclear directives, loopholes or legal complications that are leaving professors frustrated, students unmotivated and a potential public health crisis come fall."


Stark Racial Disparities Persist in Vaccinations, State-Level CDC Data Shows – KHN, May 20
Vaccine disparities have improved as availability has widened and health officials have made targeted efforts to prioritize equitable distribution. However, gaps in vaccination rates still persist, and many vaccination records are missing important race or ethnicity information.


States Reconsidering Governors' Waning COVID-19 Powers – Axios, May 19
Governors took on "outsized" roles this past year, as much of the burden of responding to the pandemic fell upon states. Now governors are seeing their pandemic-related emergency powers wane, and experts are re-examining the authority that governors should have in future public health emergencies.


Racism, Opioids And COVID-19: A Deadly Trifecta – NPR, May 17
Advocates discuss how the coronavirus pandemic has exacerbated the opioid epidemic, and how public health officials are responding to reduce opioid-related deaths during a global pandemic.


In New Vaccination Push, Biden Leans on His 'Community Corps' – NYTimes, May 16
Though the federal government has set up mass vaccination sites across the country to increase vaccine access to lower-income communities, many sites have seen a decline in vaccination rates. The DHHS is relying on the COVID-19 Community Corps, a constellation of roughly 11,000 volunteers, corporations, advocacy groups and local organizations to help get those who are "often left behind by the nation's health care system" vaccinated.
The Network for Public Health Law provides information and technical assistance on issues related to public health. The legal information and assistance provided in this document do not constitute legal advice or legal representation. For legal advice, readers should consult a lawyer in their state.
Support for the Network is provided by the Robert Wood Johnson Foundation (RWJF). The views expressed in this post do not represent the views of (and should not be attributed to) RWJF.