New York City's Public Health Emergency Order on Mandatory Measles Vaccinations – FAQs
April 11, 2019
Overview
On April 9, 2019, New York City's health commissioner, Dr. Oxiris Barbot, declared a public health emergency in response to a measles outbreak which has infected hundreds of residents, mostly children. Measles is a highly contagious viral disease that can result in serious health complications and even death in rare cases.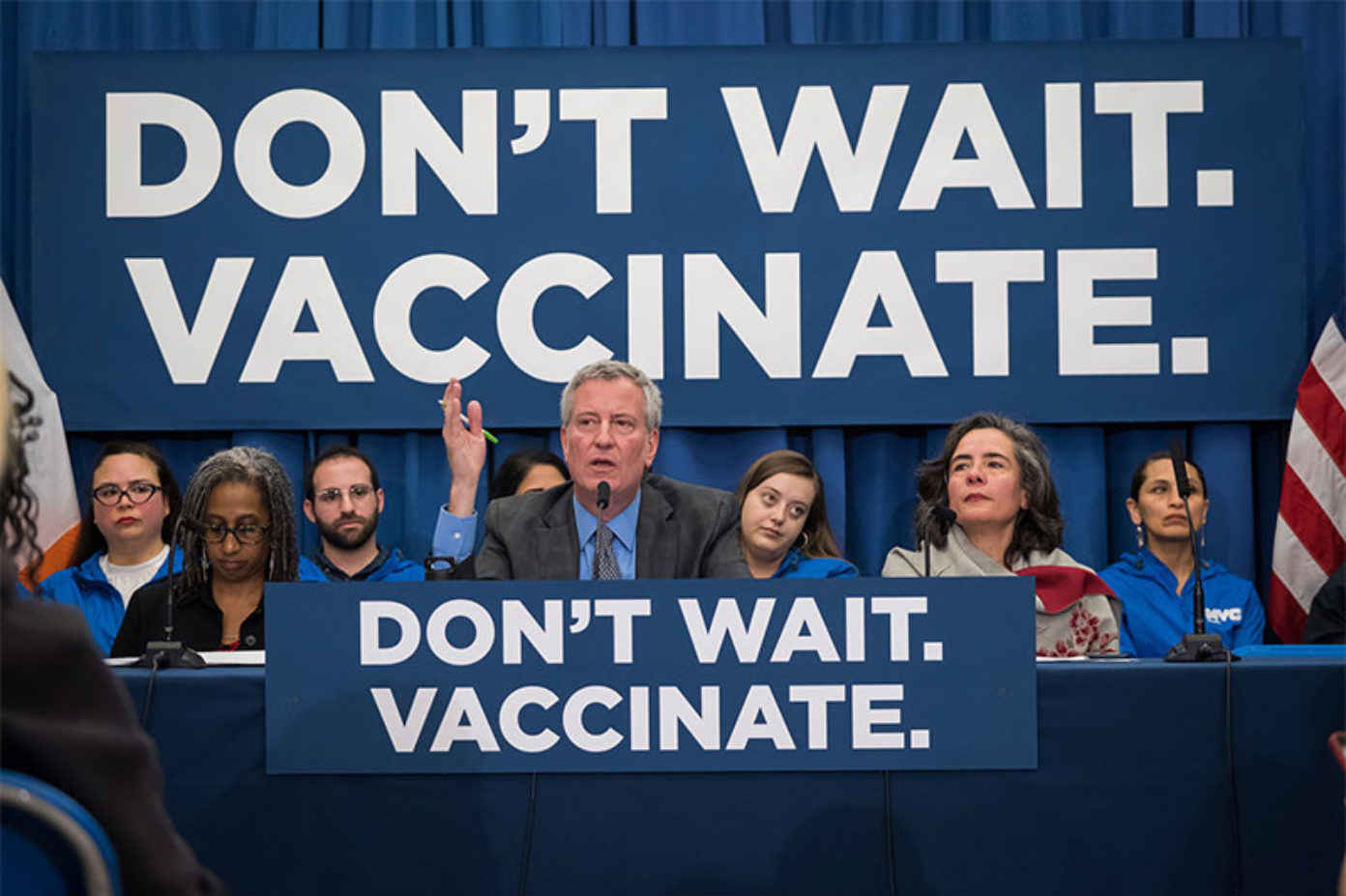 NYC's emergency declaration includes an order for mandatory MMR vaccinations affecting residents in select areas of Williamsburg and Brooklyn where most of the existing infections have arisen.
Some see the order as an unusual exercise of public health authority. It has consequently spurred a flurry of media reports including some inaccuracies. The following FAQs break down the key components of the mandate and the legal requirements.

Q: What are the primary requirements of the order?
A: Unvaccinated residents, including children, who live within four zip codes in the City, 11205, 11206, 11211 and/or 11249, are required to receive the MMR vaccine within 48 hours.

Q: Are there exemptions?
A: Yes. Those who demonstrate that they have already received the MMR vaccine, are immune to measles, or cannot receive the vaccine due to medical reasons are not required to be vaccinated. Children under 6 months old are also exempt.

Q: Does the order require people to get forcibly vaccinated?
A: No, but failure to comply is considered a misdemeanor and individuals can be fined up to $1,000 or face other penalties for violations of §3.05 of the New York City Health Code. Anyone's persistent refusal to comply will be handled on a case-by-case basis according to Dr. Barbot in a recent report.

Q: How will this order be enforced?
A: City health clinics will educate people on the safety of the MMR vaccine and provide free vaccinations. Health department workers will check vaccination records and notify those who need to receive the vaccine. Residents can contact the City's helpline, 311, for more information. Anyone may also be vaccinated through non-governmental health care personnel.

Q: What legal authority do health departments have to declare these orders?
A: Laws in every state and many localities (especially larger cities like NYC)already require vaccinations among children and others for an array of preventable infectious conditions, including measles, prior to entry to schools or day-cares. Religious or philosophical exceptions to these laws, however, can lead to gaps in coverage, such as has occurred in multiple neighborhoods in NYC. As rates of measles infections rise, government can assess whether communal health threats rise to the level of a public health emergency (or similar declaration).

Q: What other options do health departments have to address infectious disease outbreaks?
A: Health departments have several public health legal tools and interventions to utilize, including social distancing measures, which are meant to slow down or stop the spread of highly contagious diseases. These include school closure laws, curfews, and limits on attendance in schools or other assemblies. In addition, governments can issue orders to quarantine (for those exposed) and isolate (for those infected) persons within specific constitutional constraints. Some of these public health powers are only available for the duration of declared public health emergencies.
Network law and policy experts can answer questions about public health emergency declarations, decision-making and legal issues related to emergency response.
The Network provides information and technical assistance on issues related to public health. The legal information and assistance provided in this post do not constitute legal advice or legal representation. For legal advice, readers should consult a lawyer in their state.
Support for the Network is provided by the Robert Wood Johnson Foundation (RWJF). The views expressed in this post do not necessarily represent the views of, and should not be attributed to, RWJF.