Network for Public Health Law Announces New Leadership at its Mid-States Region Office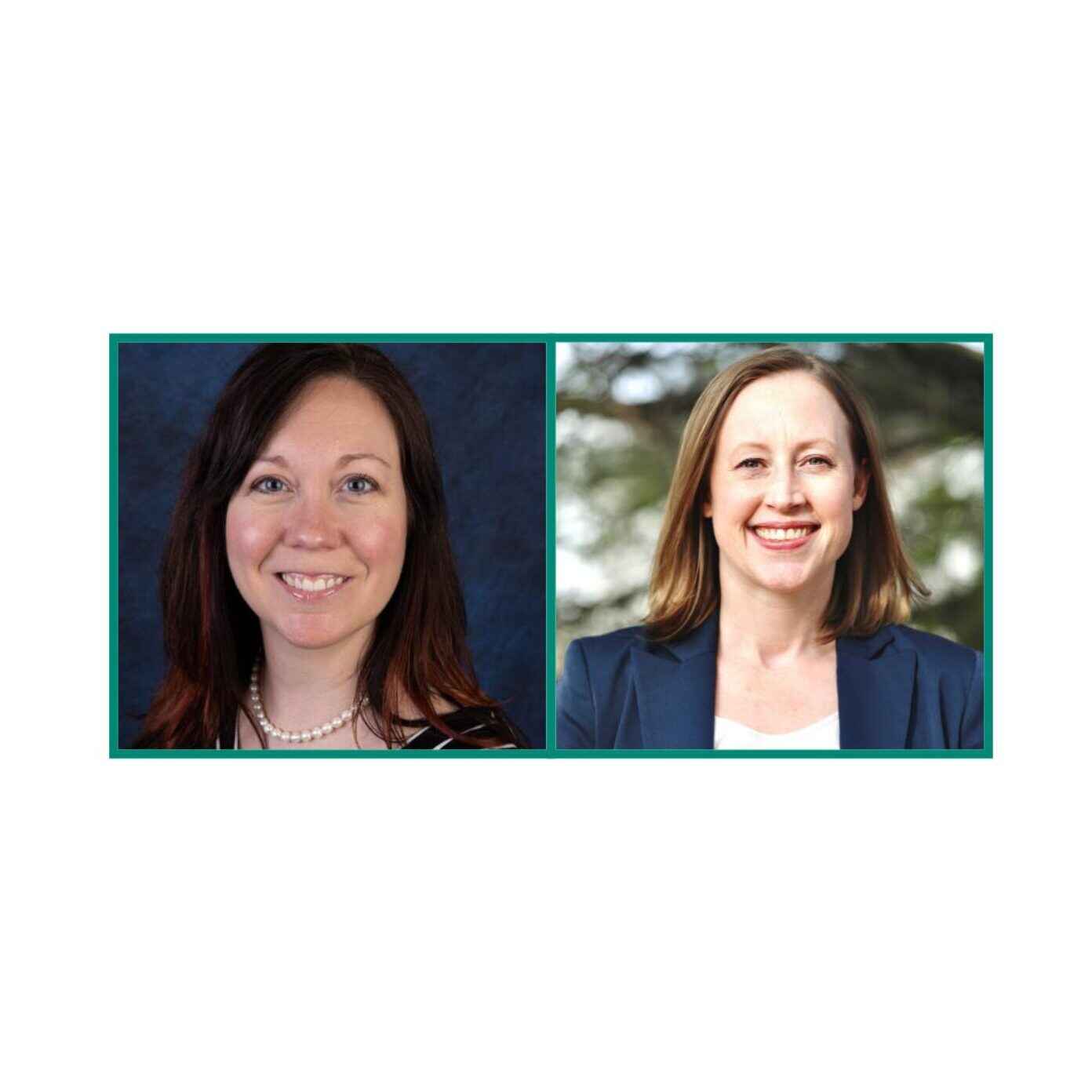 The Network for Public Health Law (Network) is excited to announce the appointments of Carrie Waggoner J.D. and Colleen Healy Boufides, J.D. as the new Director and Co-Director of our Mid-States Region Office. Prior to their new roles, both Carrie and Colleen served as deputy directors at the Mid-States office. As Director and Co-Director, they will provide oversight and strategic direction to a team of law and policy experts in their ongoing work to support capacity building to public health departments and other entities to advance laws and policies that center equity, particularly in public health data sharing.
"Data is essential to public health, but the complexity of laws around the sharing and use of data often results in significant underutilization of this critical tool," said Dr. Vineeta Gupta, National Director of the Network for Public Health Law. "The Network has become an invaluable partner in helping organizations navigate these complexities and their growing need for legal technical assistance in this area to support efforts to address ongoing health inequities. Carrie and Colleen bring deep expertise to lead and continue to expand this important work."
Prior to joining the Network, Carrie served as the director of the Public Health Legal Division at the Michigan Department of Health and Human Services where she led teams providing legal support on public health, privacy, data, contracts, litigation, and FOIA-related matters. Carrie has legal expertise in HIPAA, public health data sharing and privacy, public records, and public health legal authority.
Before joining the Network, Colleen provided policy and operational support to federally qualified health centers at the Michigan Primary Care Association and worked in private practice. Her legal experience and expertise are focused on public health authority and decision-making; environmental health and justice; community health workers; and medical-legal partnerships.
The Mid-States Region Office was previously helmed by Denise Chrysler, who is retiring from the position of director but will remain on staff part-time as Senior Advisor. In her 40-year career in public health law, including more than a decade with the Network, Denise has gained national recognition as a preeminent expert in public health data and information sharing, and has expanded the Network's work in this area. For 27 years prior to joining the Network, Denise provided legal services to Michigan's state health department, serving as its public health legal director, privacy officer, freedom of information coordinator, regulatory affairs officer, and member of the Institutional Review Board and representing it as an assistant attorney general. She continues to serve Michigan's public health community as a member of her local board of health. As Senior Advisor, Denise will continue to provide valuable guidance and support to the Network.
"Colleen and I work with an extraordinary team of attorneys, which puts us in an excellent position to build on what Denise has so expertly put in place at the Mid-States office," said Carrie. We are fortunate to have her invaluable knowledge to call on as we continue to serve as a valued and essential resource for the public health community."
The Mid-States Region Office recently produced several key data sharing and privacy publications, including the Disaggregation of Public Health Data by Race & Ethnicity: A Legal Handbook and Pathways to Yes: A legal framework for achieving data sharing for health, well-being, and equity. During the COVID-19 pandemic, the Mid-States office provided rapid assistance to public health departments and others on data privacy related questions and posted its responses as FAQs; the International Association of Privacy Professionals (IAPP) granted its 2021 Innovation Award to the Network for these valuable COVID-19-related data privacy services. Beyond its data-related work, the Mid-States Region Office provides important assistance on other critical public health issues. For example, the Mid-States office responded to the Flint Water Crisis, producing a report identifying the structural legal flaws and implementation failures that contributed to the crisis, as well as a legal handbook on establishing a public health registry.
About the Network for Public Health Law
The Network for Public Health Law (Network) believes in the power of public health law and policy to improve lives and make our communities safer, healthier, stronger and more equitable. Through the provision of non-partisan legal technical assistance, resources, and training, the Network collaborates with a broad set of partners across sectors to expand and enhance the use of practical legal and policy solutions. The Network helps public health leaders, policymakers, researchers, health care providers, and advocates better understand, navigate, and use law and policy to positively transform communities.
The Network receives funding support from the Robert Wood Johnson Foundation, the Kresge Foundation, the de Beaumont Foundation, the CDC Foundation, and Arnold Ventures. CONTACT:
Kayleen Klarich
Associate Director, Marketing and Communications
kklarich@networkforphl.org
218.839.3856