Food and Housing Insecurity Measures
Food Safety and Security
Food Security
Matching Supply and Demand: Connecting Farms with Food Banks for Hunger Relief During the COVID-19 Pandemic
May 5, 2020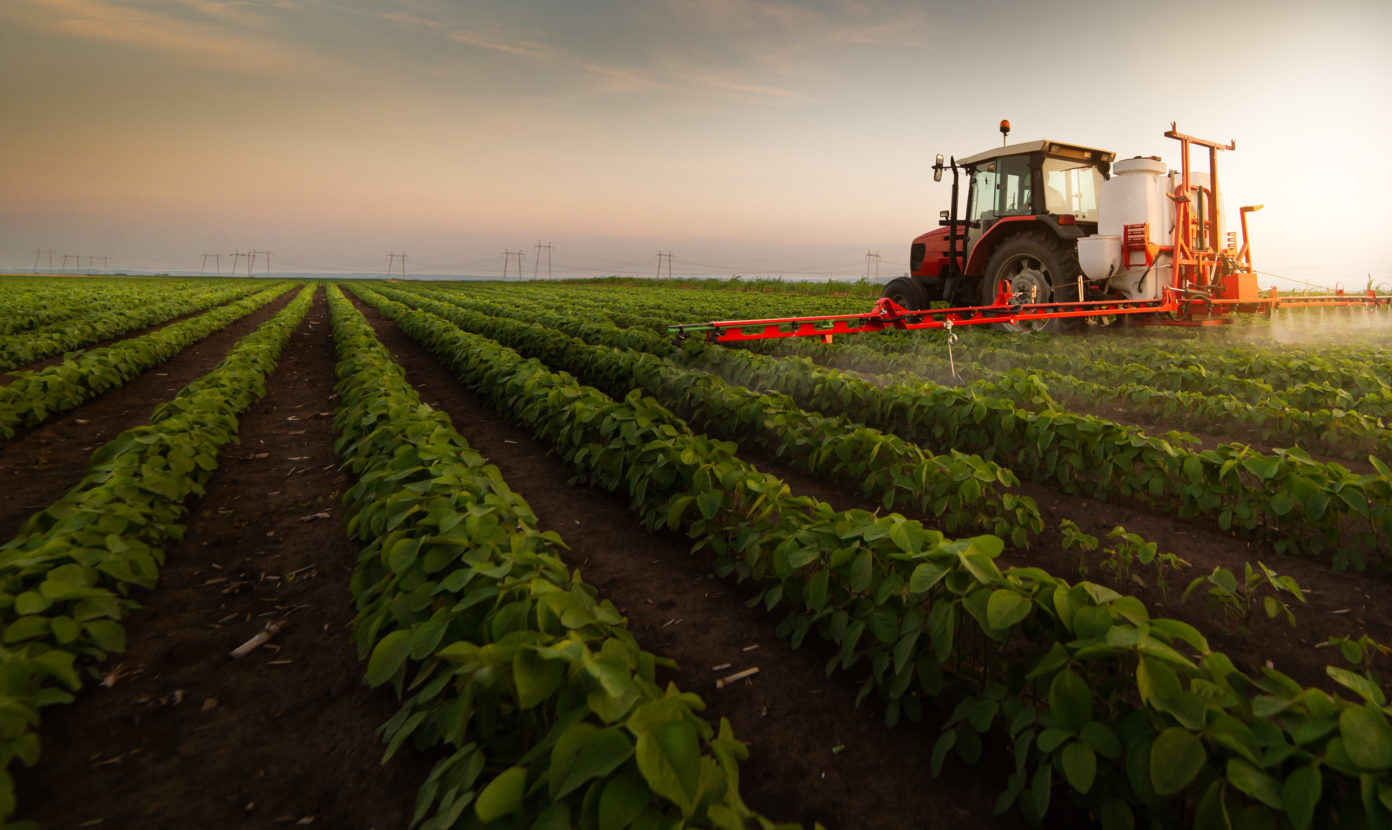 With this staggering increase in need, food banks across the country have been valiantly working to feed the vulnerable. The reports of the surging need for food assistance are shocking. Recently, a food bank in San Antonio was visited by 10,000 people in a single day, a site that normally saw 400 people a day prior to the COVID-19 lay-offs. This is not an anomaly. According to Feeding America, 98 percent of food banks are reporting an increase in demand for food assistance and unfortunately 59 percent have reported having less inventory.
Part of the challenge with food bank inventory is that many of the institutions that traditionally donate food to food banks are unable to during the pandemic. Many food banks receive donations of surplus food from grocery stores. However, the increased pressure placed on grocery stores by the pandemic has left them with little food to donate. In addition, with the closures of schools and universities, food banks have lost another traditional source of food donations.
At the same time, many of America's farmers are struggling. With the closing of restaurants, hotels, and schools, many farmers are left without buyers for their crops and products. Even with the increase in home preparation of meals during the pandemic, it is not enough to absorb all the perishable food that would have been purchased by the food service industry. While some of this food is being donated, it is expensive to harvest, process, and transport food to charities. As a result, farmers are forced to destroy millions of pounds of fresh healthy food. The food waste is staggering. The Dairy Farmers of America estimates that farmers are dumping 3.7 million gallons of milk each day.
This divide between hungry Americans and food wasting in the fields is heartbreaking and begs the question: how does America resolve this disconnect? Part of the challenge is that some farmers do not operate on a scale that can be affordably transitioned to providing products to food banks. For example, the dairy industry does not create the standard eight-ounce retail bag of shredded cheese when supplying their food service and institutional clients. Instead, product is packaged in much larger quantities that would not be conducive to the food bank distribution model, e.g. 20-pound bags of shredded cheese. Conversion of operations tailored for the food service industry is expensive. Harvesting, processing, and distributing food to food banks is expensive.
Connecting the excess food with vulnerable Americans encounters challenges not only on the farm but also at the food banks. There are questions regarding the capacity of food banks to safely store perishable food in such large quantities. Securing enough staffing to handle the influx of perishable donations to food banks is also a challenge. Feeding America has indicated that 67 percent of food banks are in need of volunteers.
In response to these challenges, the USDA recently announced the Coronavirus Food Assistance Program. This program allocates three billion dollars for the purchase of produce, meat, and dairy products from America's farmers. This procurement will start at $100 million per month in fresh fruits and vegetables, $100 million per month in a variety of dairy products, and $100 million per month in meat products. The USDA will partner with regional and local distributors to package these foods into pre-approved boxes that will be provided to food banks and other organizations serving food insecure Americans. In addition, the USDA has access to approximately $250 million from the Families First Corona Virus Response Act (FFCVRA) and the Coronavirus Aid, Relief, and Economic Security Act (CARES) that can be provided to food banks to cover increased administrative expenses resulting from the pandemic.
These USDA funds are critical to connecting food insecure Americans with food that would otherwise go to waste because of the pandemic's disruption of the national food supply chain. However, this is only one intervention. As the demand for food assistance grows during the pandemic, America will need to think creatively and utilize all the policy tools at its disposal to protect the vulnerable.
This post was developed by Mathew R. Swinburne, associate director, Network for Public Health Law—Eastern Region Office. The Network for Public Health Law provides information and technical assistance on issues related to public health. The legal information and assistance provided in this document do not constitute legal advice or legal representation. For legal advice, readers should consult a lawyer in their state.
Support for the Network is provided by the Robert Wood Johnson Foundation (RWJF). The views expressed in this post do not represent the views of (and should not be attributed to) RWJF.