Legislation and Legal Challenges
Substance Use Prevention and Harm Reduction
Lawmakers to Decide whether Washington State Continues its Health-Centered Approach in Emphasizing Treatment over Punishment for Drug Possession
April 19, 2023
Overview
In May 2021, Washington state passed a law that, among other changes, re-classified drug possession from a felony to a misdemeanor and required law enforcement officers to refer individuals to treatment at least twice before making an arrest. The law, which expires on July 1, 2023, also created the Substance Use Recovery Services Advisory Committee (SURSAC) to research best practices, create a statewide plan, and advise state lawmakers. Lawmakers are now considering whether to implement SURSAC's 17 recommendations.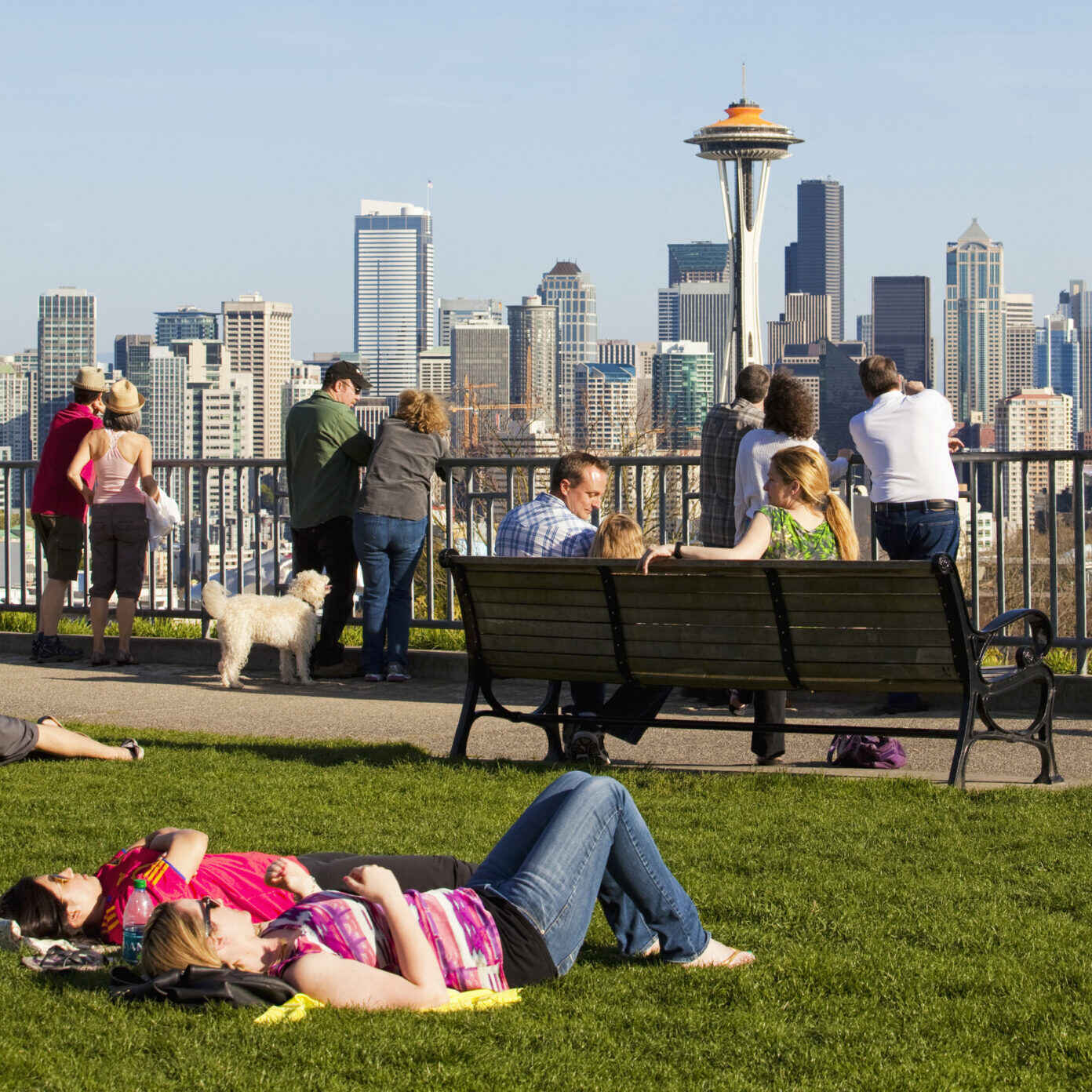 Research clearly demonstrates the harms of arrests for drug possession. Nationally, people of color are disproportionately arrested for drug possession and arrests are associated with adverse health outcomes for youth of color. Convictions carry many negative collateral consequences, including barriers to employment and housing. Millions of arrests for drug possession have furthered mass incarceration while not preventing, and potentially exacerbating, the current overdose epidemic. Additionally, overdose is the leading cause of death among people recently released from prisons and the third leading cause of deaths in custody in U.S. jails. These reasons, among others, have led some states to rethink punitive criminal drug possession laws in favor of a more health-centered response to substance use.
In February 2021, the Washington Supreme Court decision in State v. Blake held the state's drug possession statute unconstitutional because it permitted people to be convicted even if they didn't realize that they possessed illegal drugs. The ruling halted drug possession arrests statewide and applied retroactively, setting into motion a process to review the cases of every person convicted under the prior statute.
In response, Washington's legislature passed ESB 5476, a less punitive drug possession law, which went into effect on May 13, 2021. The revised statute permits people to be convicted of possessing drugs only if they know that are doing so, and re-classified simple drug possession as a misdemeanor instead of a felony. Under the new law, law enforcement officers are required to offer alternatives to arrest on at least two occasions prior to making an arrest for drug possession. Further, the statute encouraged prosecutors "to divert cases for assessment, treatment, or other services." The possession section of the new law was given a sunset date so lawmakers could further study the issue, and will automatically repeal on July 1, 2023.
Initial data demonstrate a significant decrease in arrests for drug crimes after the Blake decision and subsequent legislation. In 2020, the Washington Association of Sheriffs & Police Chiefs reported 8,200 total arrests for drug/narcotic violations. "Possessing/concealing" made up 75.9 percent of these arrests, or 6,224 total arrests. In 2021, there were 2,163 drug/narcotic arrests with 68.2 percent for possessing/concealing, a 76 percent decrease from 2020 and a more than 83 percent decrease in drug possession arrests compared to 2019.
ESB 5476 also sought to bolster behavioral health prevention, treatment, and related services in several ways. These include creating a Substance Use Recovery Services Advisory Committee (SURSAC), which is required to include at least 22 members including elected state politicians from both major parties; a police representative; a prosecutor; a public defender; and people in recovery from substance use disorder.
State law required SURSAC to make "recommendations regarding the appropriate criminal legal system response, if any, to possession of controlled substances." To generate these recommendations, SURSAC held regular public meetings and heard from a range of experts including law enforcement officers, addiction specialists, department of health employees, and Washington residents with relevant lived experiences. It also analyzed national and international models, the current state system, and evidence for the theory that incarceration creates leverage for individuals to enter and complete treatment.
The result of this extensive undertaking, the Substance Use and Recovery Services Plan, was submitted to the Governor and Legislature on December 1, 2022. Many of its 17 recommendations focused on public health, including expanded access to opioid treatment programs and the creation of Health Engagement Hubs, which would be an "all-in-one location where people who use drugs can access a range of medical, harm reduction, treatment, and social services."
One of the most important recommendations is that the state "Decriminalize possession of controlled substances and paraphernalia with no civil penalty or fines."SURSAC recommended that the state instead focus on researching the creation of a safe supply of drugs to reduce overdoses; law enforcement assisted diversion and referral options; investment in the behavioral health workforce and infrastructure for outreach, treatment, and recovery services; and investment in harm reduction and low barrier engagement services. Criminal and civil penalties for possession are counterproductive in working toward these goals, which focus on improving individual health and community well-being.
Washington state legislators are currently determining whether and how to enact SURSAC's recommendations, which can be accomplished either through new law or by not acting to recriminalize possession before July 1. Communities nationally are watching to see if Washington will take the advice of health experts and directly impacted people to cement the state's shift away from criminalization. This is an important opportunity for a state to deescalate the Drug War in favor of research-based harm reduction and public health.
This post was written by legal fellow Myles Crandall, MA, and reviewed by Corey Davis, J.D., M.S.P.H at the Network's Harm Reduction Legal Project.
The Network for Public Health Law provides information and technical assistance on issues related to public health. The legal information and assistance provided in this document do not constitute legal advice or legal representation. For legal advice, readers should consult a lawyer in their state.
Support for the Network is provided by the Robert Wood Johnson Foundation (RWJF). The views expressed in this post do not represent the views of (and should not be attributed to) RWJF.