Environment, Climate and Health
Tribal Health
Law and Policy Pathways to Protect Soil Health—A Critical Component of a Healthy Climate and a Healthy Population
December 17, 2019
Overview
Healthy soil contains organic matter that contributes to the nutritional quality of food and can have a significant impact on agricultural output. It also plays a critical role in mitigating the effects of climate change by reducing erosion and storm water runoff, protecting against drought, and reducing carbon emissions. Policymakers at both the federal and local level are increasingly including laws and provisions that promote healthy soils in their environmental policies and legislation.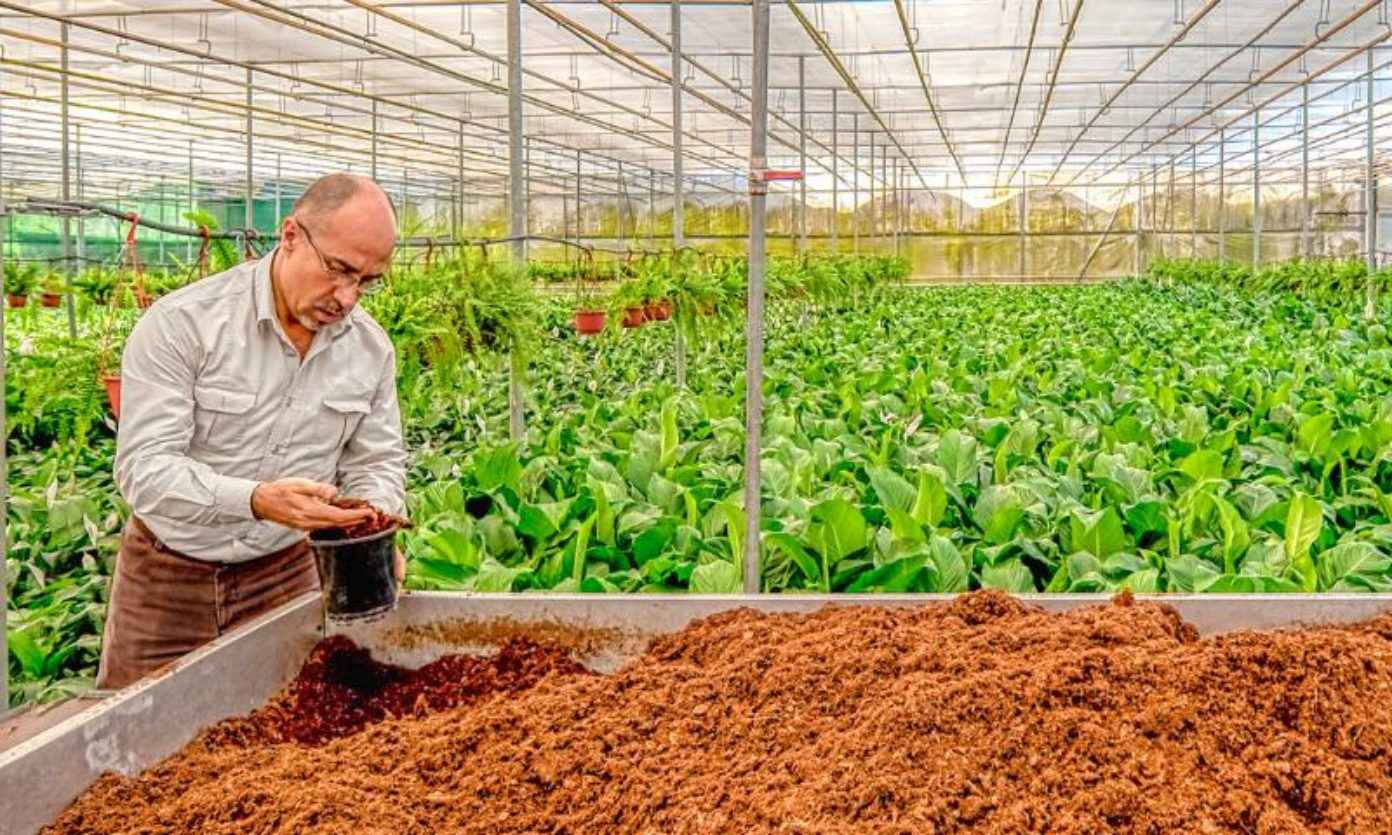 Do you remember those old bumper stickers that urged motorists to "Stop treating our soil like dirt?" It seems that policy-makers are taking that pithy bit of wisdom to heart these days, and with good reason.
Healthy soil is much more than an inert lump of dirt. Soil organic matter is rich in microorganisms and trace minerals which contribute to the nutritional quality and flavor of food. Healthy soil can contribute to abundant harvests and lower agricultural production costs. It has the capacity to absorb water like a sponge, reducing erosion, storm-water runoff and providing protection against drought.
By sustaining trees, grasses, crops, and other plants, healthy soil supports the removal of carbon dioxide from the atmosphere and its storage in plants, including as the plants decompose. This process is known as carbon sequestration, and it can mitigate climate change and contribute to more stable weather patterns.
Farm Bill
We are beginning to tap the potential of the federal Farm Bill as a policy lever for promoting regenerative agriculture that focuses on improving soil health and natural solutions to climate change. It has long had a profound influence on farming practices nationwide. This matters because about 40 percent of the land mass of the United States is farmland, so nudging the decisions of many individual farmers can add up! Conservation programs under the Farm Bill provide authorization and funding for technical assistance from USDA's Natural Resources Conservation Service and third party providers, as well as cost-share assistance and incentive payments. Conservation programs support farmers in implementing farming practices that benefit both their own farms and the public good.
These farming practices include rotating crops and planting cover crops to prevent soil erosion and restore nutrients; changing or reducing tillage to minimize bare soil; and management of intensive grazing to maximize pastureland and prevent degradation. The 2018 Farm Bill included many important provisions to improve soil health, such as a pilot Soil Health and Income Protection Program and strategies to better use data to promote soil health. However, the most recent Farm Bill could have done even more to align crop insurance, a key risk management tool for farmers, with conservation and climate goals.
Tribal Law and Policy
A number of Native American tribes and organizations have collaborated on a tribal adaptation menu to support policy-making in tribes that incorporates a broad view of natural solutions for climate mitigation and adaptation. The Swinomish tribe in Washington state has contributed an amendment to the CDC's framework for Building Resilience Against Climate Effects (BRACE) by emphasizing the importance of indigenous health indicators, including priority natural resources such as soil. Making healthy soil an explicit policy goal is consistent with a "One Health" framework, in which human health, animal health, and environmental health are all understood to be interconnected.
State Laws
In tandem with the federal and tribal efforts, a number of states have also introduced and passed bills to promote healthy soils or founded state agencies to promote soil health. Some analysts suggest that regional differences are apparent in the cultural and political context and language of the bills. Additional policy scans and policy surveillance of enacted healthy soils laws would be helpful to better understand the similarities and differences between the bills and support comparisons of their effectiveness in promoting desired outcomes.
Local Laws
From green infrastructure strategies to address soil erosion and storm-water surges, to installing and encouraging natural solutions such as bioswales and raingardens that provide vegetated channels to filter stormwater, local government entities also have an important role to play in encouraging development of healthy soils through law and policy.
Private sector
It is worth noting that the private sector can also actively shape the health and quality of soils on a large scale, including through product standards and training, contracts with individual farmers, cooperatives, or brokers, and perhaps even restaurant surcharges. It may not be surprising that natural foods markets are actively seeking strategies in this regard, but these concerns are moving into the mainstream. Consumers can generate demand for these efforts and public health practitioners can partner with the private sector and help hold it accountable.
Public health practitioners have grown comfortable thinking about policy, systems, and environmental change. Joining with others in your community to advocate for healthy soil is one way to change the environment from the ground up!
This post was developed by Jill Krueger, J.D., Director, Network for Public Health Law – Northern Region Office.
The Network for Public Health Law provides information and technical assistance on issues related to public health. The legal information and assistance provided in this document do not constitute legal advice or legal representation. For legal advice, readers should consult a lawyer in their state.
Support for the Network is provided by the Robert Wood Johnson Foundation (RWJF). The views expressed in this post do not necessarily represent the views of, and should not be attributed to, RWJF.