COVID-19 and Health Equity
Mechanisms for Advancing Public Health
Rural Health
Telehealth
Federal Investment Shows Promise in Helping to Bridge the Digital Divide
April 21, 2021
Overview
Since I last wrote about broadband access and public health, some things haven't changed —the digital divide continues to prevent many households and students from accessing online services that can support healthy outcomes, including classrooms, jobs and job opportunities, telehealth services, social supports, civic opportunities, and even disaster relief information. However, federal lawmakers and agencies have recently taken short-term steps to address the largest source of the digital divide—affordability—and some longer-term federal fixes to the digital divide are on the horizon.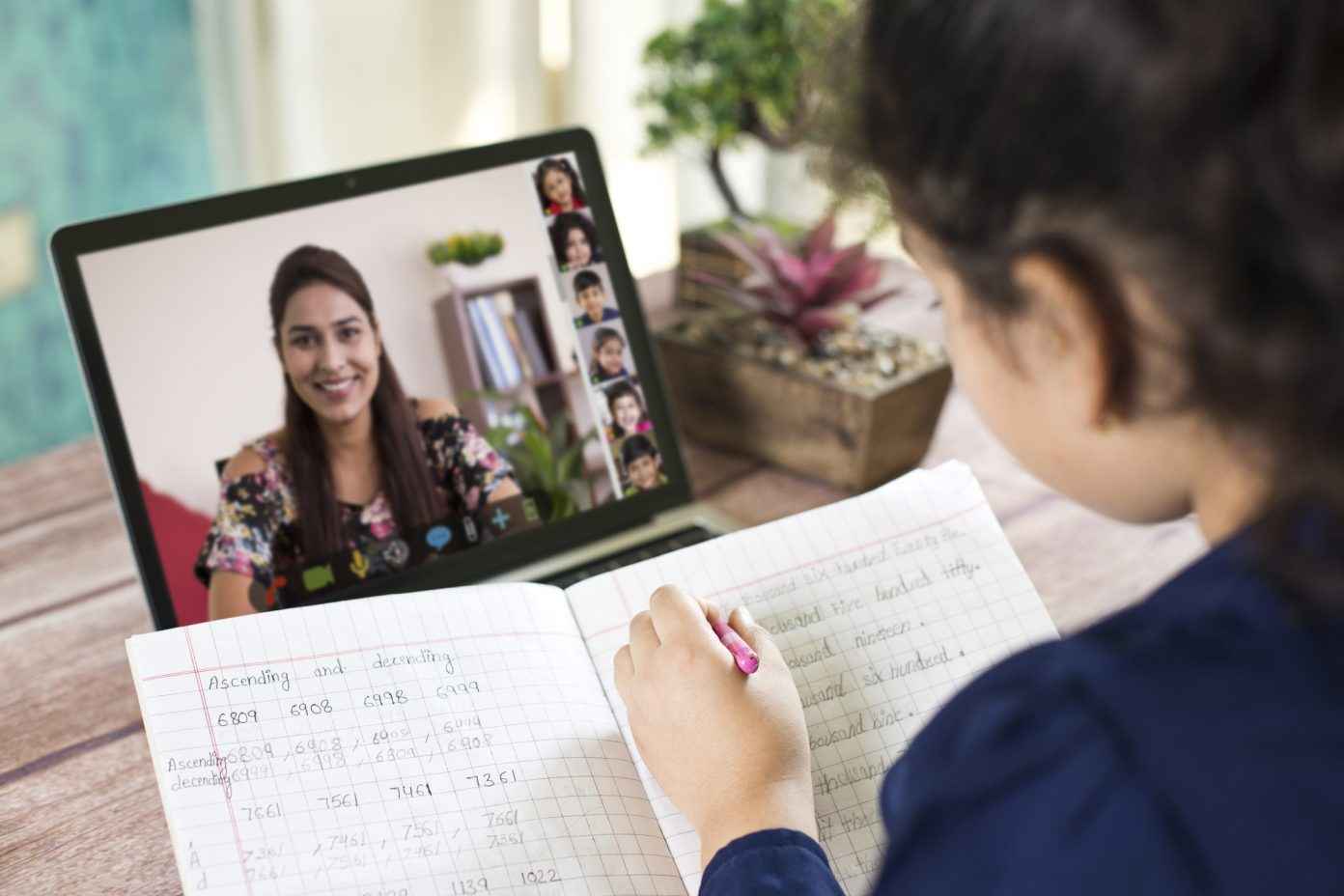 Despite state and local efforts to expand broadband access during the pandemic, in fall 2020 nearly 30 percent of Black and Hispanic households with K-12 students lacked consistent access to home broadband services needed to support online learning. Voluntary measures by broadband providers to open hotspots and waive late fees likely lessened the economic burdens for some. However, the Federal Communications Commission (FCC), while acknowledging the need for more than voluntary actions, did not utilize its affordability programs, such as the Lifeline broadband service discount for low-incomes subscribers and the E-rate discounts for broadband connectivity at schools and libraries, to make home broadband service accessible for students or low-income households in 2020. The FCC did waive several program rules to allow broadband providers to offer free services to schools and libraries and ease the Lifeline application process for newly eligible participants. However, data from late 2020 show that even with these waivers, 42 percent of applicants did not qualify for the Lifeline benefit due to application errors or insufficient or lacking documentation. While the number of subscribers in the Lifeline program increased from 7.3 million in June 2020 to 8.7 million in January 2021, Lifeline participation and funding had been declining significantly prior to the COVID-19 pandemic, and the benefit provided may not be sufficient to make home broadband affordable for many low-income households.
The COVID pandemic illuminated the need to bridge the digital divide, and federal efforts to address it appear to be ramping up in 2021. The Consolidated Appropriations Act of 2021, signed into law in late December 2020, includes several short-term programs aimed at eliminating the digital divide, including:
$3.2 billion for the Emergency Broadband Benefit to offset broadband service costs for low-income households;
$285 million to support education and provide broadband service at Tribal and Historically Black Colleges and Universities;
$1 billion in grants to Tribal Governments to support broadband deployment and affordability programs; and
$300 million for rural broadband infrastructure.
In December 2020, the FCC allocated $9.23 billion to extend broadband infrastructure to 5.2 million unserved rural households and businesses over the next six years. The FCC plans to distribute an additional $11.2 billion to rural areas that are unserved or partially served via existing broadband infrastructure.
In late January 2021, President Biden encouraged the FCC to "to increase connectivity options for students lacking reliable home broadband, so that they can continue to learn if their schools are operating remotely." FCC has since sought public comment on several petitions asking the Commission to allow E-rate funds to be used for off-campus access to broadband services for students who lack home internet access during the COVID-19 pandemic. And in March 2021, Congress authorized $7.1 billion to support remote learning through the E-rate program via the purchase of broadband connectivity, Wi-Fi hotspots, modems, routers, and connected devices, for students learning from home or other remote learning locations. These funds, which are only available until one year after the COVID-19 emergency ends.
Additional efforts to connect all Americans are likely. The Biden Administration's proposed infrastructure plan would invest $100 billion to build broadband infrastructure, with a goal of 100 percent coverage and prioritized support for government, non-profit, and cooperative broadband networks. The plan proposes to drive down broadband service prices by promoting competition, reducing barriers for municipally owned networks, and requiring providers to disclose prices. The goal appears to be to promote more affordable internet services rather than provide long-term subsidies to cover high priced monthly service.
Recent federal investments in broadband affordability programs and infrastructure deployment are key stepping-stones to bridging the digital divide. Permanent federal, state, and local policies and programs must prioritize affordable broadband service for all households and provide regulatory oversight to ensure that the digital divide does not exacerbate health inequities now and in the future.
This post was written by Betsy Lawton, Senior Staff Attorney, Network for Public Health Law – Northern Region Office.
The Network for Public Health Law provides information and technical assistance on issues related to public health. The legal information and assistance provided in this document do not constitute legal advice or legal representation. For legal advice, readers should consult a lawyer in their state.
Support for the Network is provided by the Robert Wood Johnson Foundation (RWJF). The views expressed in this post do not represent the views of (and should not be attributed to) RWJF.