COVID-19
Opioid Misuse and Overdose Prevention
Racism as a Public Health Crisis
Dual Epidemics of COVID-19 and Overdose Highlight Impact of Structural Racism
October 20, 2021
Overview
The United States remains in the grip of both COVID-19 and an epidemic of drug-related harm. Both are public health emergencies marked by tens of thousands of preventable deaths – and both disproportionately impact Black, Latino/a, and Native people, as well as other people of color.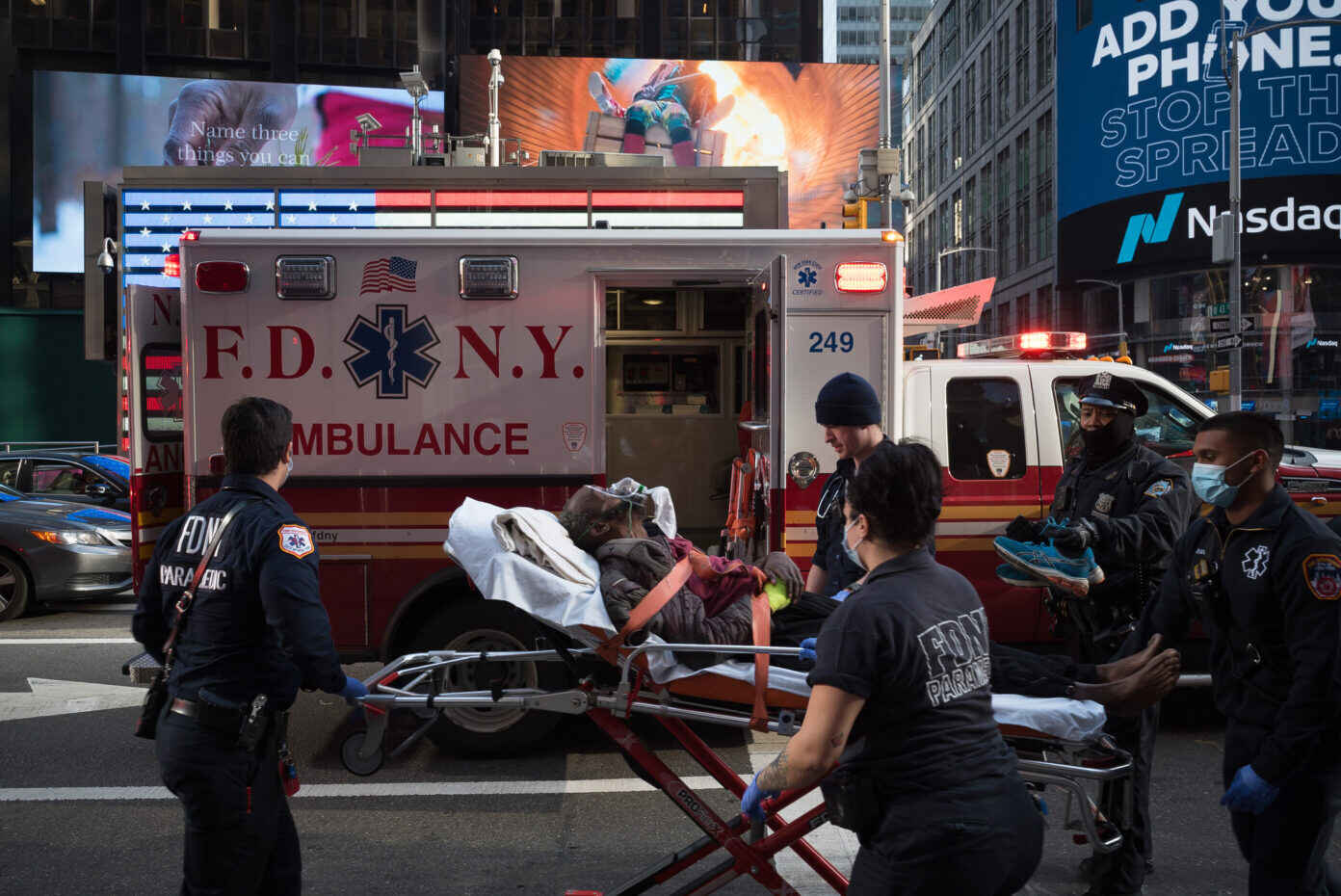 Both Black and Hispanic people have been hospitalized for COVID-19 at 2.8 times the rate of White people, while American Indian and Alaska natives have been hospitalized at rates 3.5 times higher. Compared to White people, rates of COVID-19 deaths are 2.4 times higher among American Indian and Alaska natives, 2.3 times higher among Hispanic or Latino/a Americans, and 2 times higher among Black people. These differences are far greater than the underlying and already disturbing disparities in mortality rates by race and ethnicity.
The impacts of these two crises are additive. Emergency calls for overdose-related cardiac arrests increased dramatically among Black and Latino/a individuals during the early months of the COVID-19 epidemic, and Black patients with substance use disorder (SUD) are at a significantly increased risk for COVID-19 compared to White people with SUD. In Philadelphia, opioid overdoses increased among Black people in the early months of the epidemic even as they decreased among non-Hispanic White people.
There are many reasons for these disparities, nearly all of which can be traced to the impacts of systemic racism. In the healthcare context, Black and Latino/a people face widespread barriers in access to health care, and tend to receive care of lower quality compared to White people. After an overdose, Black patients are less likely to receive behavioral counseling in the emergency department than their White counterparts, and both Black and Latino/a patients are less likely to receive follow-up treatment after a nonfatal opioid overdose.
There are also sustained and dramatic disparities in access to medications for opioid use disorder (MOUD). MOUD has been shown to greatly improve outcomes for individuals with opioid use disorder, including reducing the risk of death by approximately 50 percent. However, it is often not available to those who want it. This is particularly true among Black and Latino/a people.
A recent nationwide study found that Black people were significantly less likely to be prescribed buprenorphine than White people, and another found that, while access to buprenorphine has increased, it has increased more in areas with higher concentrations of White people. Black people disproportionately access methadone, a treatment that, while effective, is extremely constrained by both federal and state laws. Studies also demonstrate other racist attributes of MOUD treatment, with Black people more likely to have treatment discontinued if they use other drugs while in OUD treatment.
Covid-19 has exacerbated existing racial and ethnic disparities. Addressing the structural racism that drive inequality in access to economic opportunity, educational attainment, and other factors that ultimately drive health disparities must be a key public health priority – both during the dual COVID and overdose epidemics and beyond. 
This post written by Corey Davis, Deputy Director, Network for Public Health Law Southeastern Region Office; Director, Network for Public Health Law Harm Reduction Legal Project.
The Network for Public Health Law provides information and technical assistance on issues related to public health. The legal information and assistance provided in this document do not constitute legal advice or legal representation. For legal advice, readers should consult a lawyer in their state.
Support for the Network is provided by the Robert Wood Johnson Foundation (RWJF). The views expressed in this post do not represent the views of (and should not be attributed to) RWJF.