COVID-19 and Health Equity
COVID-19 Equity Task Forces as An Opportunity to Advance Health Equity
February 23, 2022
Overview
Early in the COVID-19 pandemic it became clear that Black, Hispanic, Latino and Latina, and Indigenous communities were experiencing disproportionately higher rates of hospitalization and death due to COVID-19. As these inequitable COVID-19 outcomes were becoming more pronounced, many state and local governments created task forces to address the disproportionate burden of COVID-19 on communities of color and other marginalized populations, and to prioritize health equity in their COVID-19 response. Most task forces were established between April and June of 2020 and were charged with a variety of tasks, including proposing solutions to a range of urgent healthcare needs – like mask distribution and COVID-19 testing in underserved areas – and developing short and long-term recommendations to identify and address root causes of health inequities, including policies addressing the social and political determinants of health and concerns about inclusivity in decision making.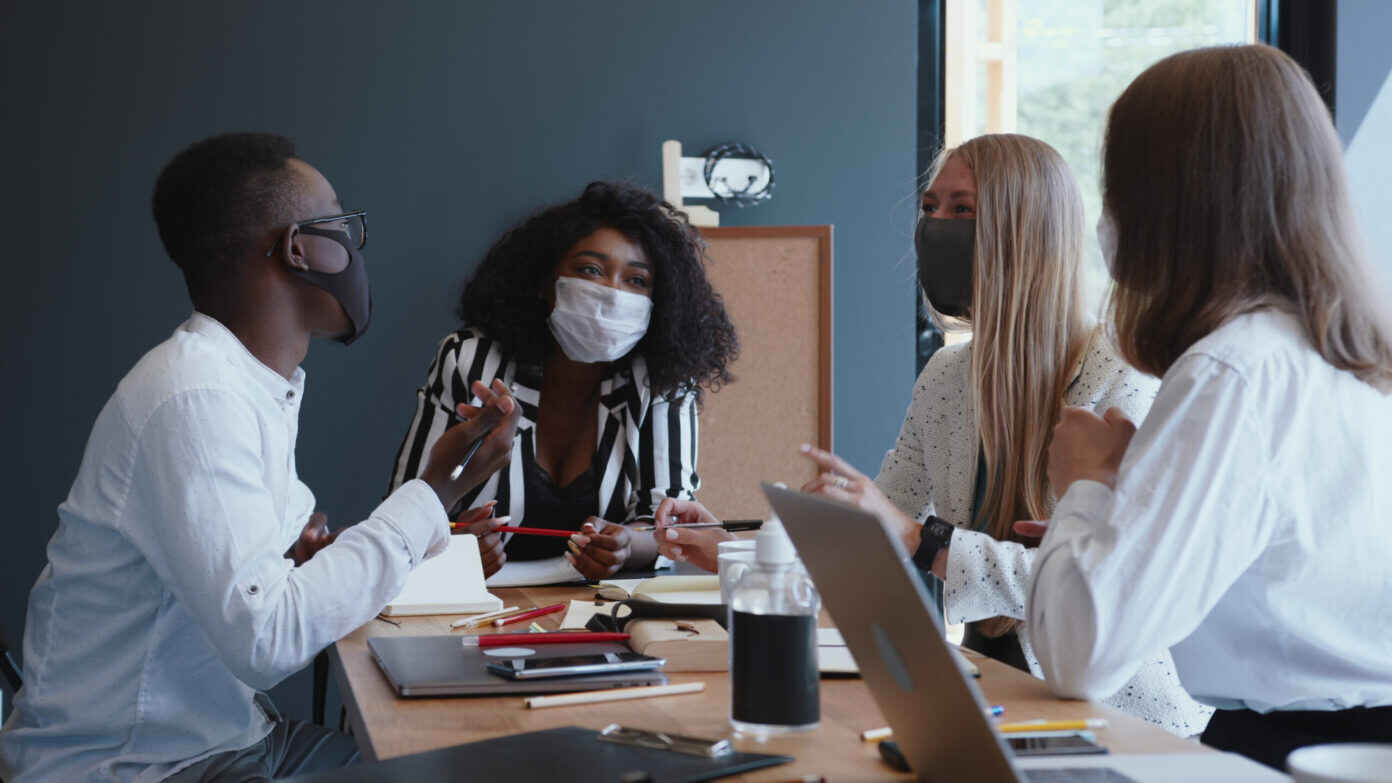 To understand the role of these task forces in addressing COVID-19 disparities, we engaged in an analysis to identify commonalities and distinctions in why and how they were formed, what they hoped to accomplish, the structure and composition of task forces, and major issues addressed by each task force. As part of this analysis, we reviewed the task force orders and recommendations in all states and some localities that had established a task force through November 2020 and summarized our findings in the article Centering Racial Equity: Disparities Task Forces as a Strategy to Ensure an Equitable Pandemic Response, published in the Saint Louis University Journal of Health Law and Policy. The article summarizes processes and legal mechanisms establishing the task forces, identifies common categories of task force recommendations and top policy recommendations in each category, and discusses opportunities for task forces to translate recommendations into actions that advance health equity.
Our review identified six key issue areas addressed by task force recommendations:
Equitable Data Practices
Community Engagement and Inclusion
Communication Strategies
Health Care Access
Social Determinants of Health
Implementation
Our article explores each of these issue areas in depth and summarizes the top policy recommendations in each issue area. Examples of the top recommendations include:
standardized data collection and the development of health equity dashboards;
ensuring public input in developing recommendations for COVID-19 response;
collaborating with communities on outreach and communication, including culturally relevant resources;
ensuring access to testing, treatment, PPE, health insurance, and vaccination;
ensuring broadband access; and
using racial equity tools in policy, programs, and decision-making.
Implementation was also an important consideration across task forces, as was ensuring the sustainability of efforts to improve racial disparities in health outcomes. Since our article was written, states have implemented several recommended strategies and policies and have taken action to ensure that task forces have the authority to act and resources are available to implement proposed interventions.
A deeper dive into these task forces, policy recommendations, and strategies can be found in our article.
This post was written by Dawn Hunter, J.D., Region Director, Network for Public Health Law – Southeastern Region Office and Betsy Lawton, J.D., Staff Attorney, Network for Public Health Law – Northern Region Office.
The Network for Public Health Law provides information and technical assistance on issues related to public health. The legal information and assistance provided in this document do not constitute legal advice or legal representation. For legal advice, readers should consult a lawyer in their state.
Support for the Network is provided by the Robert Wood Johnson Foundation (RWJF). The views expressed in this post do not represent the views of (and should not be attributed to) RWJF.