Harm Reduction Legal Project
Opioid Misuse and Overdose Prevention
Substance Use Prevention and Harm Reduction
Addressing the Inequitable Distribution of the Life-Saving Overdose Drug Naloxone: Could Vending Machines be an Answer?
February 9, 2022
Overview
Drug overdose is a nationwide epidemic that claimed the lives of over 100,000 people in the United States in the past year.   Opioids, either alone or in combination with other drugs or alcohol, were responsible for approximately 70 percent of these deaths. Many of those 70,000 people would be alive today if they had been administered the opioid antagonist naloxone and, where needed, other emergency care.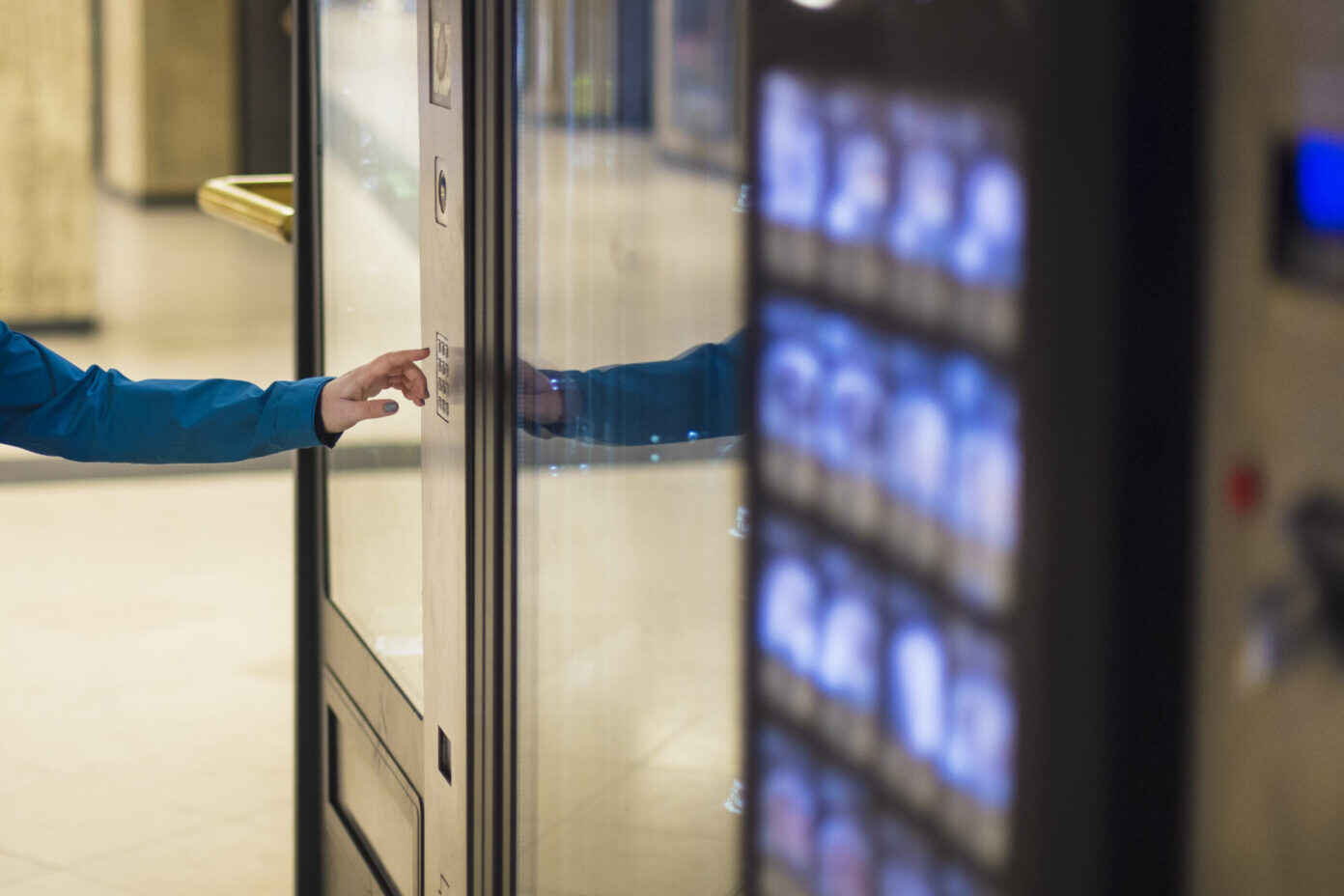 Despite moves on the part of states to increase access to naloxone, disparities in who receives that naloxone are widespread. People of color and those experiencing homelessness are less likely to have ever received naloxone, but once they have received it, they are equally as likely to refill their prescription or seek out more naloxone from community organizations as anyone else. Black people are significantly less likely to receive concurrent naloxone prescriptions when prescribed opioids for pain. Pharmacy access in general is inequitable; pharmacy deserts are much more likely to be in segregated Black communities, low-income communities, and other medically underserved areas. All of this is especially concerning given that from 2018 to 2019, overdose deaths for non-Hispanic Black individuals increased 40 percent, while deaths remained stable among individuals of other races and ethnicities.
Innovative methods are needed to reach these communities and achieve equitable access to this lifesaving medication. One of those methods is the establishment of naloxone vending machines. A naloxone vending machine can be ultra-low barrier: no personal interaction, small footprint, accessible at any time. One of the key principles of harm reduction is "meeting people where they're at;" a naloxone vending machine can literally be placed exactly where needed to meet the greatest number of individuals' needs. One such place where vending machines have been placed to meet people at greatest risk of overdose is in jails and prisons. A machine set up to be easily accessible when a person is released is a critical intervention at a time when a person is most vulnerable to overdose.
Vending machines are also used to dispense other harm reduction tools, such as syringes, fentanyl test strips, and glass pipes for smoking drugs along with personal hygiene items such as tampons or condoms. New York City is currently in the process of establishing vending machines like these in different locations throughout the city. Because Black and Latinx New Yorkers are experiencing higher rates of overdose death, the city plans to place the machines in areas of the city with higher Black and Latinx populations. As the city puts it, racial equity means "allocating resources and services in such a way that explicitly addresses barriers imposed by structural racism…and White privilege."
Of course, drug paraphernalia laws in some states make the distribution of tools other than naloxone either clearly or possibly illegal. Repealing paraphernalia laws could make this kind of access universal. Naloxone laws, however, are generally written broadly enough that, in many states, vending machines supplied by authorized organizations fall within the scope of the law. Moving naloxone over-the-counter would circumvent many of the legal issues an organization might face when wanting to establish a vending machine program.
For now, establishing naloxone vending machine, especially in areas that are especially impacted by structural racism, will go far in making access to naloxone more equitable – and will save countless lives.
This post was developed by Amy Lieberman, J.D., Senior Attorney, Harm Reduction Legal Project, Network for Public Health Law – Southeastern Region Office.
The Network for Public Health Law provides information and technical assistance on issues related to public health. The legal information and assistance provided in this document do not constitute legal advice or legal representation. For legal advice, readers should consult a lawyer in their state.
Support for the Network is provided by the Robert Wood Johnson Foundation (RWJF). The views expressed in this post do not represent the views of (and should not be attributed to) RWJF.