Maternal and Child Health
The Strong Start for Mothers and Newborns Initiative Provides a Blueprint for Improving Medicaid Prenatal Care
January 9, 2019
Overview
Timely, evidence-based prenatal care dramatically improves health outcomes for pregnant women as well as their babies. However, many women in the United States lack access to timely and adequate prenatal care. Lack of access to care is particularly prevalent among women of color as well as younger women, exacerbating existing inequities. The implications of this lack of access are especially apparent — and shocking — when comparing U.S. pregnancy health outcomes to those in other countries that have fewer health care resources at their disposal. For example, between 2001 and 2010, the U.S. infant mortality rate was 75 percent higher than 19 other member countries within the Organization for Economic Co-operation and Development.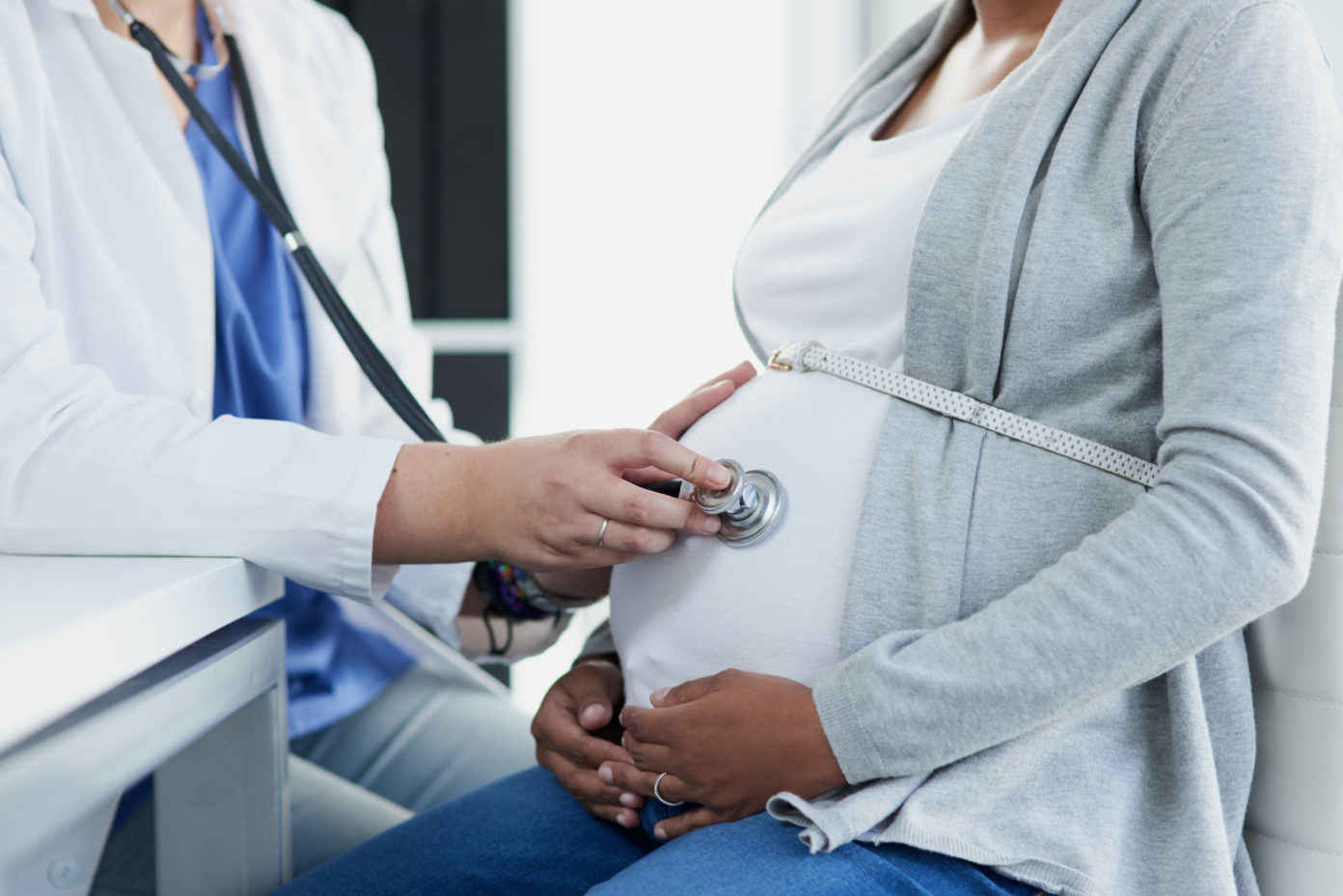 Medicaid covers nearly half of all births in the U.S. The Strong Start for Mothers and Newborns initiative is a promising development for improving prenatal care in the Medicaid population. Developed in 2012 under the Affordable Care Act, 27 awardees (service providers, states, managed care plans, and convener organizations) received $41.4 million in funding over four years from the Center for Medicare and Medicaid Innovation (CMMI) of the Centers for Medicare and Medicaid Services (CMS). The four-year initiative tested new approaches of prenatal care delivery in part by increasing funding to test the effectiveness of three enhanced prenatal care models: Maternity Care Homes, Group Prenatal Care and Birth Centers.
Between 2013 and 2017, 46,000 women at approximately 200 sites across 32 states, Washington, D.C. and Puerto Rico, were enrolled in one of three methods for providing Medicaid prenatal care services:
The most implemented care model of the initiative, Maternity Care Homes, pairs standard clinical care services with a care coordinator and additional care intervention services.
The Group Care model provides clinical care in a group setting, followed by extended health education and peer support.
The Birth Center model utilizes midwives to provide care, supplemented with peer counseling for additional education, referrals, and support. Prenatal care appointments typically last at least 30 minutes, which allows for extensive education on nutrition, exercise, childbirth preparation, breastfeeding, infant care and self-care. The model includes time for multiple postpartum follow up visits, including at least one in-house visit.
A recent evaluation compared women in the Strong Start initiative to women in traditional Medicaid residing in the same county with similar demographic characteristics. Strong Start participants in Maternity Care Homes experienced fewer prenatal hospitalizations but higher costs through the delivery period and following year, more infant emergency department visits and hospitalizations, and a higher rate of low birth weight infants compared to other Medicaid enrollees. These results were inconsistent across sites but many awardees implementing Maternity Care Homes targeted women at increased medical risk for poor outcomes or offered stronger encouragement to at-risk women to enroll which may explain these results.
Participants in Group Care and Birth Centers had lower costs and better outcomes compared to other Medicaid enrollees. Women receiving care in the Birth Center model had $2,010 lower costs from birth through the first year, 25 percent lower preterm rates than the comparison groups, fewer Cesarean deliveries, lower repeat Cesarean rates, and a higher weekend delivery rate (an indication of fewer scheduled Cesareans). Postpartum, the Birth Center model resulted in better health and service utilization outcomes. Reduced infant emergency department and hospital visits in the year following birth also produced savings over the other care models.
It's important to note that only two of the Strong Start awardees chose to implement the Birth Center model, serving 20 percent of the total number of participants in the initiative. This could be attributed to several factors. Birth Centers face barriers to serving Medicaid beneficiaries due to a combination of lower Medicaid reimbursement rates paid to midwives than physicians, and states paying lower facility fees to Birth Centers than hospitals for uncomplicated vaginal births.
Medicaid reimbursement rates for Birth Centers are often lower than the cost of care due to the time-intensive nature of the care provided. In addition, Birth Centers face difficulties contracting with Managed Care Organizations (MCOs) because of state licensure requirements connected to inclusion in the contract, burdensome paperwork, and lack of interest on the part of the MCOs meeting these barriers. Starting Birth Centers can also be challenging due to state licensing regulations requiring hospital-affiliated physicians to serve as a Birth Center's medical director or requiring that midwives practice under direct supervision of physicians.
Unfortunately, given the better outcomes for women and their babies, the logistical barriers of starting and running Birth Centers mean that it's unlikely that they will become the dominant care setting for prenatal care of women enrolled in Medicaid. However, the results of the initiative suggest that aspects of the Birth Center midwifery model of care could be adapted to other provider settings, especially those that serve women who face poverty, relationship instability, mental health crises and other challenges during their pregnancies.
The Network for Public Health Law can provide technical assistance to maternal health policy and advocacy organizations working to address these barriers and examine the effectiveness of the Birth Center model for women enrolled in Medicaid. Contact Daniel Young at dyoung@networkforphl.org.
This post was prepared by Daniel Young, MPH, Health Policy Fellow for the Network for Public Health Law – Southeastern Region Office and National Health Law Program. The Network provides information and technical assistance on issues related to public health. The legal information and assistance provided in this document does not constitute legal advice or legal representation.
For legal advice, readers should consult a lawyer in their state. Support for the Network is provided by the Robert Wood Johnson Foundation (RWJF). The views expressed in this post do not necessarily represent the views of, and should not be attributed to, RWJF.