The Network Receives $1.25 Million to Support the Kresge Foundation's Emerging Leaders in Public Health Initiative
The Network Will Assist Leaders at City, County, Tribal and State Public Health Organizations Around the Country Over the Three Years of the Grant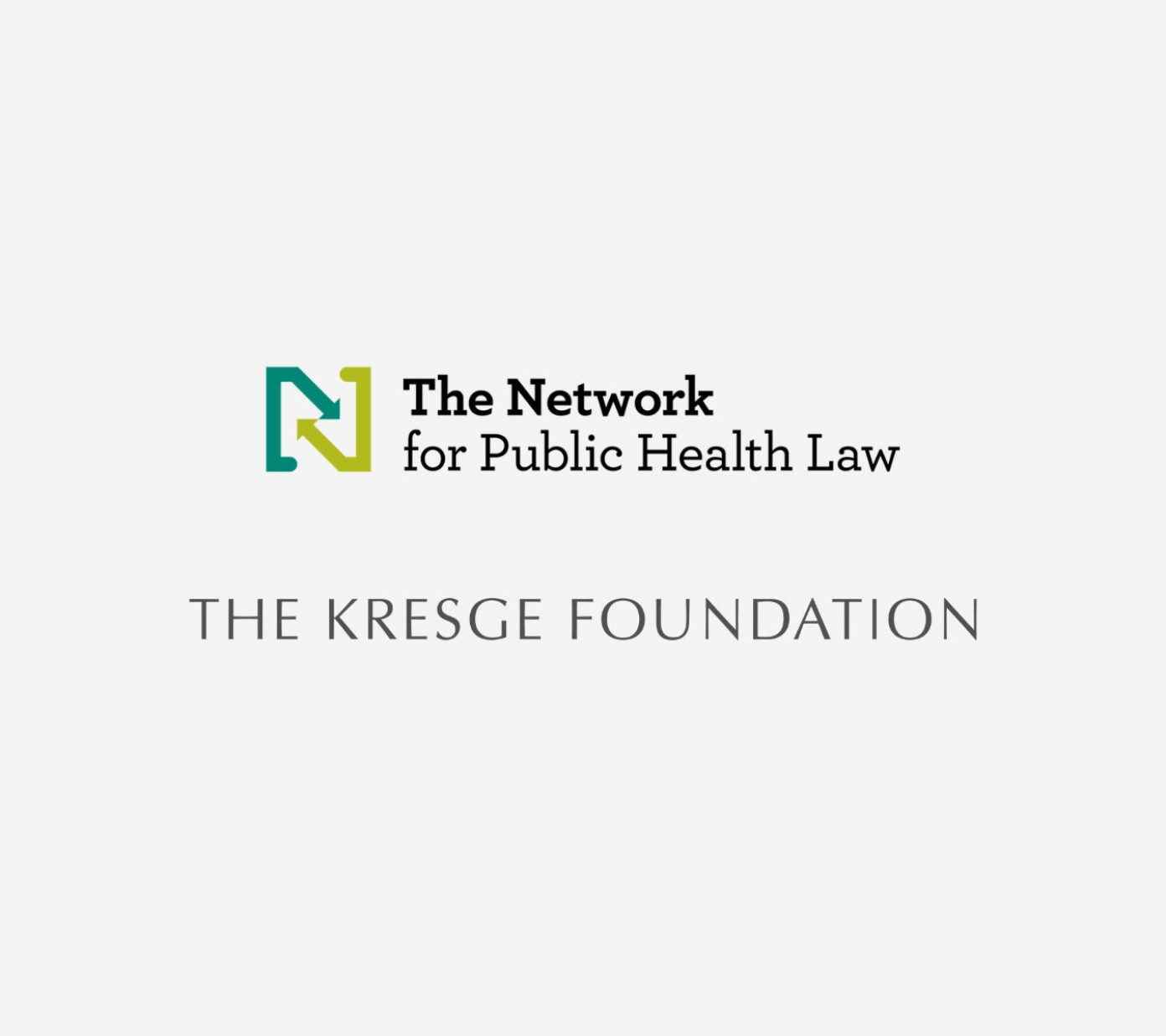 The Network for Public Health Law (Network) will receive $1.25 million in support from The Kresge Foundation to provide legal capacity building and technical assistance to the Foundation's Emerging Leaders in Public Health Initiative. Over the three years of the grant, the Network will assist more than 100 visionary leaders at city, county, tribal and state public health organizations around the country to build the legal knowledge and skills they need to strengthen and transform the role of their organizations and improve the health and well-being of people in their communities.
Understanding how to use the authority granted and available to public health agencies, and how to use law and policy as a lever for health protection, improvement, and equity is essential for every public health leader. However, relatively few public health agencies have access to legal assistance from attorneys with expertise in public health law. For over a decade, the Network has provided this assistance to hundreds of agencies and organizations across the country.
"The Emerging Leaders in Public Health Initiative provides leadership development opportunities for local public health leaders to strengthen their ability to serve as chief health strategists for their communities," said Monica Valdes Lupi, managing director of the Kresge Foundation's Health Program. "The capacity to effectively assess and implement laws and policies that protect and promote health is integral to this role, especially as we look to address equity and the social determinants of health. The Network is the ideal organization to provide this capacity building."
The Network has extensive experience in helping health agencies and organizations across the country address the incredible array of responsibilities within their purview through the provision of legal technical assistance, trainings, and resources. Network attorneys are some of the top public health legal experts in the country, with decades of experience gained at local, state and federal public health agencies, as well as research and policy institutions.
"Local public health is historically under-resourced," said Donna Levin, the Network's National Director. "The Kresge Foundation's support of local health agencies through the Emerging Leaders in Public Health Initiative is critical right now as our communities begin to recover and rebuild from the COVID-19 pandemic, and we are proud to contribute to this work."
In addition to providing legal capacity building needed for public health challenges like COVID-19 response and recovery, data collection and sharing, and drug harm reduction, the Network will also assist public health leaders to incorporate a health equity framework in the development of laws, policies, and regulations to address priority issues key to the underlying sociodemographic and environmental factors contributing to increased rates of both chronic and communicable disease.
About the Network for Public Health Law
The Network for Public Health Law (Network) provides visionary leadership in the use of law to protect, promote and improve health and health equity through non-partisan legal technical assistance and resources, collaborating with a broad set of partners across sectors to expand and enhance the use of practical legal and policy solutions. The Network is committed to using public health law and policy to improve the conditions, as well as strengthen the services and systems, that make our communities safer, healthier, stronger and more equitable. Learn more at networkforphl.org.
For questions about the Network's work with the Kresge Foundation's Emerging Leaders in Public Health Initiative contact Ann Phi-Wendt, aphiwendt@networkforphl.org/952-452-9702.