Health in School
Maternal and Child Health
The Latest in Vaccine Policies: Selected Issues in School Vaccinations, Healthcare Worker Vaccinations, and Pharmacist Vaccination Authority Laws
July 14, 2017
Overview
Vaccine policies play a vital role in protecting public health and are particularly relevant given the recent outbreaks of vaccine-preventable diseases. In this Q&A, the co-authors of the article, "The Latest in Vaccine Policies: Selected Issues in School Vaccinations, Healthcare Worker Vaccinations, and Pharmacist Vaccination and Authority Laws" discuss this critical public health issue.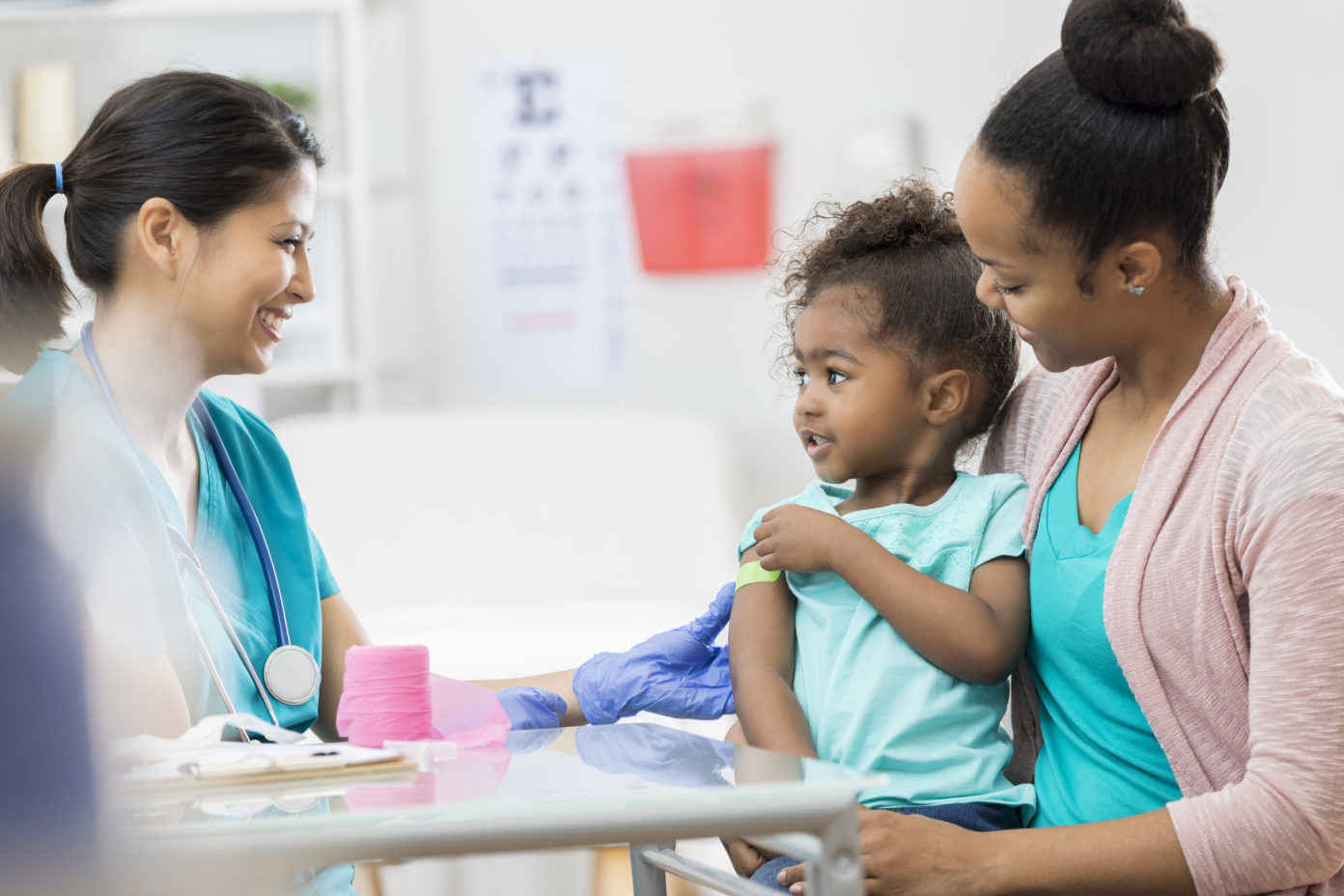 The recently released Journal of Law, Medicine & Ethics supplemental issue features articles authored by presenters at the Public Health Law Conference in Washington, D.C. Leila Barraza, Assistant Professor in the Department of Community, Environment & Policy in the Mel and Enid Zuckerman College of Public Health at the University of Arizona, Cason D. Schmit, Research Assistant Professor, Department of Health Policy & Management, Texas A&M University; and; Aila Hoss, Public Health Analyst, Carter Consulting, Inc. for the Centers for Disease Control and Prevention's Public Health Law Program, co-authored the article, "The Latest in Vaccine Policies: Selected Issues in School Vaccinations, Healthcare Worker Vaccinations, and Pharmacist Vaccination and Authority Laws." In the following Q&A, Leila and Cason discuss the article and how it addresses a critical public health issue.
Q: Why is this topic so critical right now?
Vaccination is a critical, but sometimes underutilized, public health tool. Failure to ensure adequate vaccination coverage has led to unnecessary morbidity and mortality. This topic is particularly important right now due to recent vaccine-preventable outbreaks. As the article mentions, while measles was declared eliminated in the United States in 2000, numerous outbreaks have occurred. In 2014 alone, there were 23 measles outbreaks and a reported 668 reported cases of the disease. According to the Centers for Disease Control and Prevention, there were 188 reported cases of measles in 2015; 70 measles cases reported in 2016; and 100 reported measles cases between January 1 and May 20, 2017.
Q: How does your article address this issue and its challenges?
This paper explores various legal strategies to improve vaccination coverage to prevent the spread of vaccine-preventable disease. It describes recent changes to state legal frameworks for mandatory vaccination in the context of school and healthcare worker vaccination. It also focuses on states' efforts to promote vaccination access in the context of states expanding pharmacists' vaccination authority.
Q: Are there areas of opportunity?
Yes, states are taking a variety of innovative approaches to address inadequate vaccination coverage with laws. This article highlights a recent change in California law that removed the state's philosophical and religious exemption to vaccine requirements for school entrance. Recent studies have shown that stricter requirements for obtaining exemptions can increase vaccine uptake. In addition, the expansion of scope of practice laws can increase vaccine access by increasing the number of providers with the authority to administer vaccines. Recent trends in the pharmacist vaccination laws indicate that more states are allowing pharmacists to administer more vaccines to younger patients with less physician oversight.
Q: How do laws and policies make an impact?
Laws and policies are powerful tools for promoting public health. Laws that make it more difficult to obtain a vaccination exemption change the context for parents making important decisions about their child's health. Laws requiring vaccinations for healthcare workers create a safer environment for vulnerable patients receiving care. Laws that authorize more providers, such as pharmacists, to vaccinate increase access to vaccination services.
The Network for Public Health Law provides information and technical assistance on issues related to public health. The legal information and assistance provided in this post does not constitute legal advice or legal representation. For legal advice, readers should consult a lawyer in their state.
Support for the Network is provided by the Robert Wood Johnson Foundation (RWJF). The views expressed in this post do not necessarily represent the views of, and should not be attributed to, RWJF.