The Debate over Air Safety and Children: What the Law Says About Car Seats on Planes
May 7, 2019
Overview
Parents of young children are generally aware of the vehicle safety restraint laws in their state as well as the latest vehicle safety restraint recommendations from organizations like the National Highway Traffic Safety Board and the American Academy of Pediatrics. It's now generally recommended that children remain in rear facing car seats for as long as possible and use other age appropriate child safety restraints until the child can pass the five step test, which may mean using a booster seat well into a child's early teens.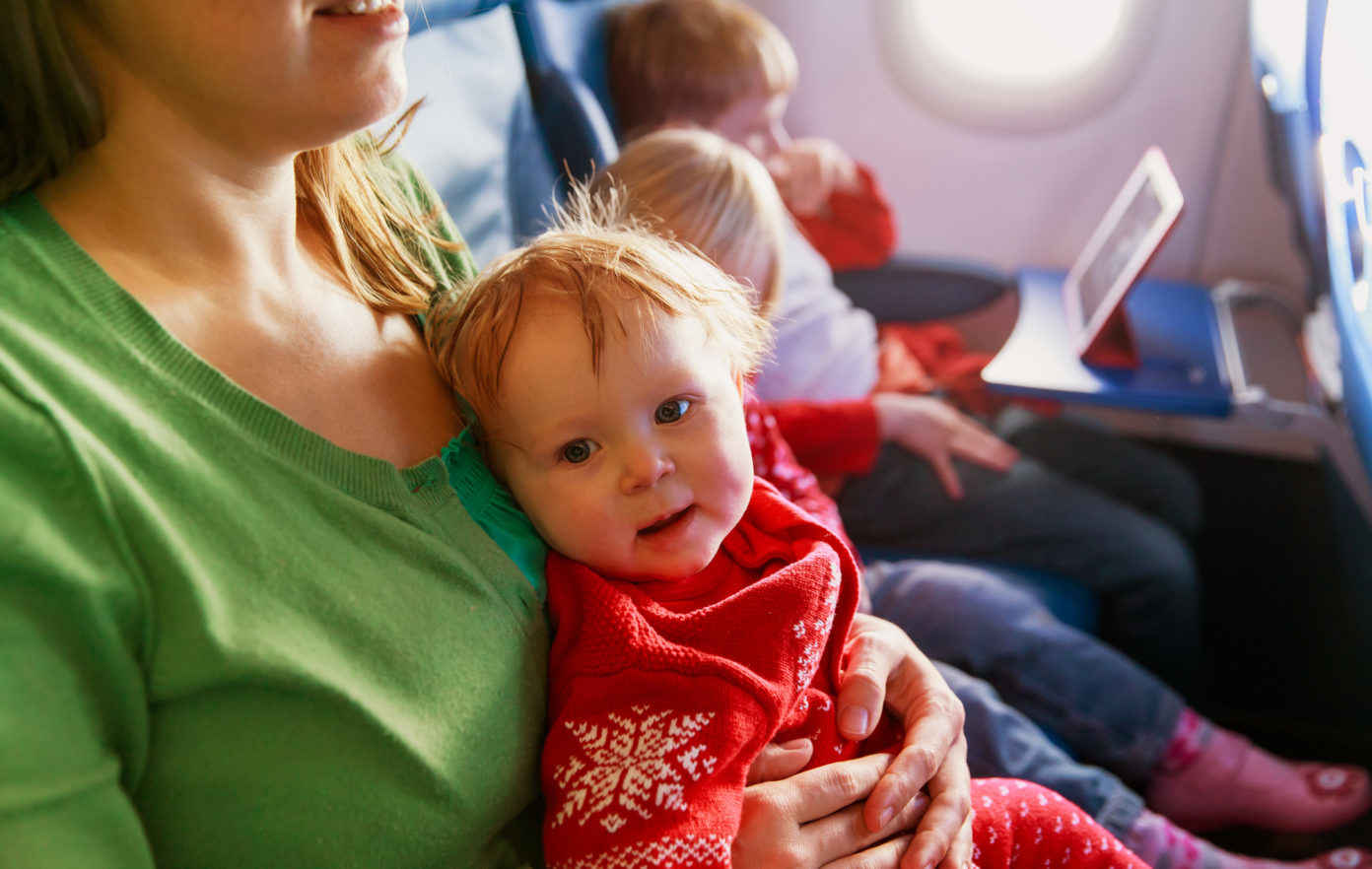 But few parents are familiar with the rules and recommendations around the use of child safety restraint devices while flying on a commercial airline. And they aren't alone, as many health practitioners and airline personnel often provide parents with erroneous information as well.
In the United States, children under the age of two are not required to have their own seat on an airplane, but are instead allowed to travel in the lap of an adult passenger. Though "lap children" are allowed and most likely the norm, the Federal Aviation Administration's (FAA) website states that the safest place for a child on an airplane is in a government-approved child safety restraint system. FAA rules allow the use of a government-approved child safety restraint system on any aircraft journey originating from the United States. The FAA website encourages parents to make the best safety choice by using an approved child safety restraint system during all phases of flight because it is physically impossible to securely hold a child during an incident such as unexpected turbulence or a sudden slowing of the aircraft.
Despite laws allowing the use of child safety restraint systems on aircraft and the FAA's recommendation urging parents to use such devices when traveling with their small children, airlines are able to establish their own polices. Policies vary widely between airlines and some seem to contradict some FAA regulations, which causes confusion for parents. There is also significant confusion among air carrier personnel about whether automobile child safety seats can be used. According to the National Transportation Safety Board, parents have sometimes been told that the FAA prohibits use of child safety seats even though the seats contain the label that states they can be used in aircraft, and some parents have been told that they can use the seats during flight, but not during takeoff and landing.
The National Transportation Safety Board (NTSB) has been urging the FAA since 1990 to stop allowing "lap children" and require that children under two years of age be secured in their own seat using an approved child safety restraint system. NTSB investigations have repeatedly shown problems with the safety and survivability of unrestrained infants and small children who have been involved in survivable crashes or incidents in which turbulence was encountered. Unsecured children also pose a danger to other passengers, representing a major contradiction in FAA regulations that require all other "items of mass" such as carryon baggage and coffee pots to be stowed for take-off and landing.
The NTSB has continued to make this recommendation, but the FAA resisted requiring the use of child safety restraint systems on commercial airplanes because a mandate would require parents to purchase an extra airline ticket for their child, forcing some families who can't afford the extra ticket to drive. They claim that this is a statistically more dangerous way to travel and therefore would lead to a greater injury or fatality rate. The NTSB has countered the FAA's argument by conducting analysis of real-world air and road vehicle data and found that there does not appear to be a clearly defined relationship between diversion from air travel and highway accidents or injury. The NTSB found that despite a real difference in relative risk between road and commercial airline travel in the United States, road fatalities and injuries for children under 5 years old have continued to decrease over time as vehicles and child safety restraint systems become safer.
Ultimately, the law still allows an arbitrary distinction based on a child's age and does not reflect the real-world accident data that has shown that lap-held children cannot be adequately protected in the event of an incident. Airlines have also failed to promote a culture of safety by setting conflicting and confusing policies and failing to properly educate their employees on the use of child safety restraint devices on commercial flights. In order to increase safety on their flights, US based airlines could also offer discounted fares on seats for young children, a common practice in other parts of the world. Public health must work to better educate parents, air carrier personnel and others that using child safety restraint systems on commercial aircraft for young children is the safest choice when flying.
This blog post was developed by Jennifer Bernstein, J.D., M.P.H., Deputy Director, Network for Public Health Law—Mid-States Region Office.
The Network for Public Health Law provides information and technical assistance on issues related to public health. The legal information and assistance provided in this document does not constitute legal advice or legal representation. For legal advice, readers should consult a lawyer in their state.
Support for the Network is provided by the Robert Wood Johnson Foundation (RWJF). The views expressed in this post do not necessarily represent the views of, and should not be attributed to, RWJF.