Mechanisms for Advancing Health Equity
Mental Health and Well-Being
Struggling in the Shadows: The Mental Anguish of Educational Fraud
September 10, 2020
Overview
"If I could go back in time and do things differently, I would have just walked away and never enrolled in that school. At times, I think it is best to commit suicide, so my loans are finally forgiven. All my husband has to do is give my death certificate to the lenders, so I can finally be free; and him as well. He does not deserve to be chained to a person who will only drag him down due to my student loan debts. My family deserves better, but I feel I have failed them all as a wife, mother and daughter."
"I was the first of my family to graduate from college. I took pride in that idea and now I feel nothing but shame and stress from debt collectors calling. I want nothing to do with the degree I have and will probably never persue this type of dream again as I question my own intelligence."
" I struggle and feel like a failure because I was unaware of the fraud I was signing up for."
"Sever depression because i am so far in debt and unable to get a good job and i cant go to a school of my choice because my funding is gone."
"I'm on anti depressant have severe anxiety and panic attacks. Have thought about suicide. Go to better myself and end up worse. I've been a single mom for 25 years. Now raising grandson. I can not keep doing this."
—Written testimony of former students in Villalba et al. v. ITT ESI et al.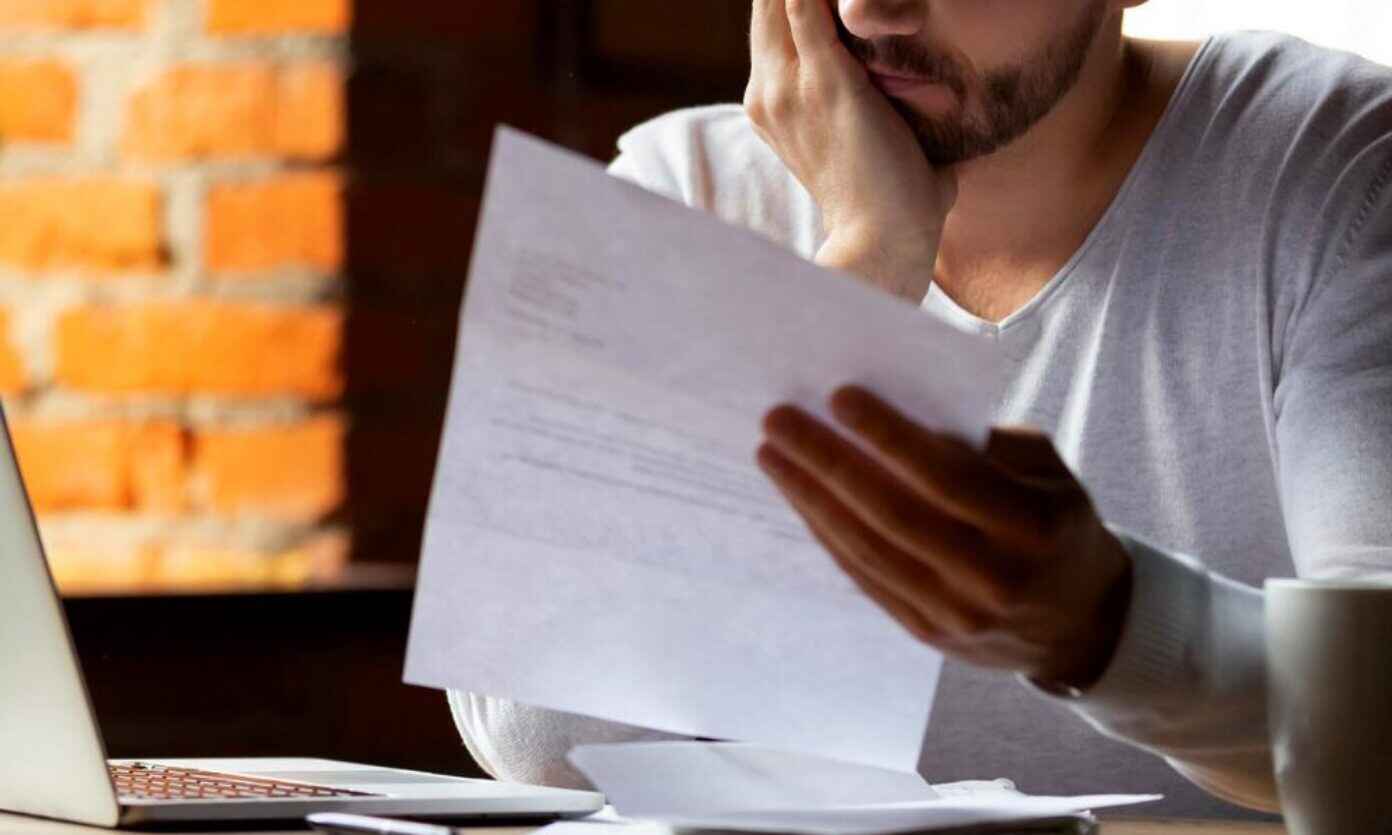 Although there has been some attention to the mental health impacts of student loan debt, little attention has been directed towards the psychological harm experienced by those with student loan debt who have been defrauded by for-profit colleges. These individuals have massive debt after pursuing an education that does not afford any of the opportunities typically associated with higher education. Simply put, it's an educational scam primarily funded by federal student aid that has left many worse off.
The harm of this scam is not merely economic—it's a social harm with deeply damaging impacts on mental health. But to understand the mental health implications, it's important to understand the obstacles and economic hardships individuals are living with.
For-profit colleges generate more student loan debt than community colleges or public universities and consistently have worse graduation rates.They are also disproportionately implicated in defrauding students with false promises of educational benefits.
The scam is pretty consistent across the board. Typical tactics are to misrepresent the school's connection to highly sought after industries, to boast grossly overinflated graduation rates and expected salaries, and to lie about job placement. A highly publicized (but not unusual) example occurred when Corinthian College claimed "a graduate of an accounting program working in a food service job at Taco Bell was employed in her field."
Who are the individuals who are scammed? To begin with, they are motivated people who set out to improve their lives. In concrete terms, as this map from the Center for Responsible Lending demonstrates, they are disproportionately low-income, women, and people of color. They are also veterans. Under the federal 90/10 rule, for-profit colleges may receive up to 90 percent of their revenue through federal student loan dollars, but 10 percent must come from a different source, like private student loans (which afford even less protections for students). A "loop-hole" incentivized targeting veterans because military benefits (e.g., the G.I. Bill) count towards the 10 percent.
The economic harm is too vast to list here. But to give some idea, fraudulent schools often eat up all federal benefits (loans and grants) that students are eligible for. When students default they are subject to wage garnishment. Default on federal loans leads to seizure of tax refunds including Earned Income Tax Credits designed for the working poor and Social Security benefits. Although the CARES Act provided some relief, it has been delayed and arbitrarily limited in scope.
What are some of the mental health harms? We have become increasingly aware of the negative impacts that a lack of social connection, a modifiable determinant of health, has on life expectancy. The scam severs core social and interpersonal relationships in varied and devastating ways. For instance, The Project on Predatory Lending has numerous accounts of shame and embarrassment, and impacts on mental and physical health by former students (still fighting for debt relief) of ITT, a for-profit school the Department of Education (ED) previously determined provided "negligible or non-existent" educational benefits.
One of the core social relationships that is fractured is the ability to gain a real education and build relationships with (and within) legitimate educational institutions. As one student recounts: "After two months of starting at JCCC I had a mental breakdown. Sitting in another learning environment and being told I just wasted a number of years of my life at a worthless college and drowning in a debt that would keep me from getting a car, home, or another degree I began to suffer from suicidal depression…"
Important family relationships are also fractured. An individual expressed that: "I've been ashamed . . . being the first person in my immediate family to go to college, and yet bringing home a degree that is effectively worth as much as a paper towel. It got so bad that I stopped going to family gatherings, even on holidays like Thanksgiving and Christmas, because I was utterly ashamed and didn't want to be seen and known."
Individuals frequently reported various negative mental health impacts. To illustrate, shame was often triggered by the experience of being laughed at by prospective employers. A former student explained: "It is an incredibly shameful experience to know that you worked very hard to get a degree only to find out that employers and colleges laugh at it." Individuals also expressedcontemplating suicide. It is "not uncommon" for suicidal thoughts to be linked with student loan debt. A recent survey showed that professionals with high student loan debt have contemplated suicide because of their debt. Corinthian College, a notorious now-defunct school, actually specifically recruited individuals who had low self-esteem and felt isolated, thus preying upon individuals who may be particularly vulnerable to poor mental health.
Under the federal borrower defense rule (BDR), in theory, federal loans can be forgiven if the student can establish that the school violated a state law, such as a law prohibiting deceptive practices. In practice the BDR has afforded limited relief; the ED recently agreed to process BDR applications within 18 months after settling a lawsuit alleging significant delays. The ED recently released new regulations making BDR relief more difficult to obtain. Several state attorneys general (AGs) just sued to block these regulations.
If the public health goal is to increase equity in mental health outcomes, what does rehabilitation look like? Health departments can take affirmative steps to build relationships with legal and other non-profits that assist with debt relief to provide information on free or low cost mental health resources. This would help ensure that such resources are readily available to those who reach out for legal assistance. In practice, this might entail posting information on suicide prevention programs on their websites and keeping them informed on existing resources, as well as creating support groups that connect similarly situated individuals.
In some cases AGs have engaged in outreach to distribute debt relief resources. This is an opportunity to use existing frameworks to provide tools that support mental health as part of these outreach efforts. Those working in mental health can also work with AGs who obtain civil penalties from these schools to create restitution funds that support mental health, like suicide prevention funding.
Another question is how might health departments, who frequently work with other institutions, partner with legitimate educational institutions, like state community colleges, to provide pathways to obtaining a real education? Such efforts can help to repair the damaged social relationships.
These are back-end solutions. An important consideration is how do we work to prevent the harm in the first place? This starts with exposing the deception and counteracting the myth that these schools offer opportunities for traditionally marginalized students. To counter aggressiverecruitment by for-profits, which received CARES Act funding, health departments can work with other state agencies, such as education departments, to educate communities on understanding and navigating different educational opportunities.
This post was written by April Shaw, Staff Attorney, Network for Public Health Law –Northern Region Office.
The Network for Public Health Law provides information and technical assistance on issues related to public health. The legal information and assistance provided in this document do not constitute legal advice or legal representation. For legal advice, readers should consult a lawyer in their state.
Support for the Network is provided by the Robert Wood Johnson Foundation (RWJF). The views expressed in this post do not represent the views of (and should not be attributed to) RWJF.