Medical-Legal Partnerships
Striving for Health Equity through Medical, Public Health, and Legal Collaboration
August 27, 2019
Overview
The recently released Journal of Law, Medicine & Ethics conference supplement issue features articles authored by presenters at the 2018 Public Health Law Conference: Empowering Public Health and Advancing Health Equity, in Phoenix, Arizona. Joel B. Teitelbaum, associate professor, director of the Hirsh Health Law and Policy Program and co-director of the National Center for Medical-Legal Partnership; Joanna Theiss, research associate at the National Center for Medical-Legal Partnership; and Colleen Healy Boufides, deputy director at the Network for Public Health Law Mid-states Region Office co-authored the article, "Striving for Health Equity through Medical, Public Health, and Legal Collaboration." In the following Q&A, the authors discuss the article and how it addresses a critical public health issue.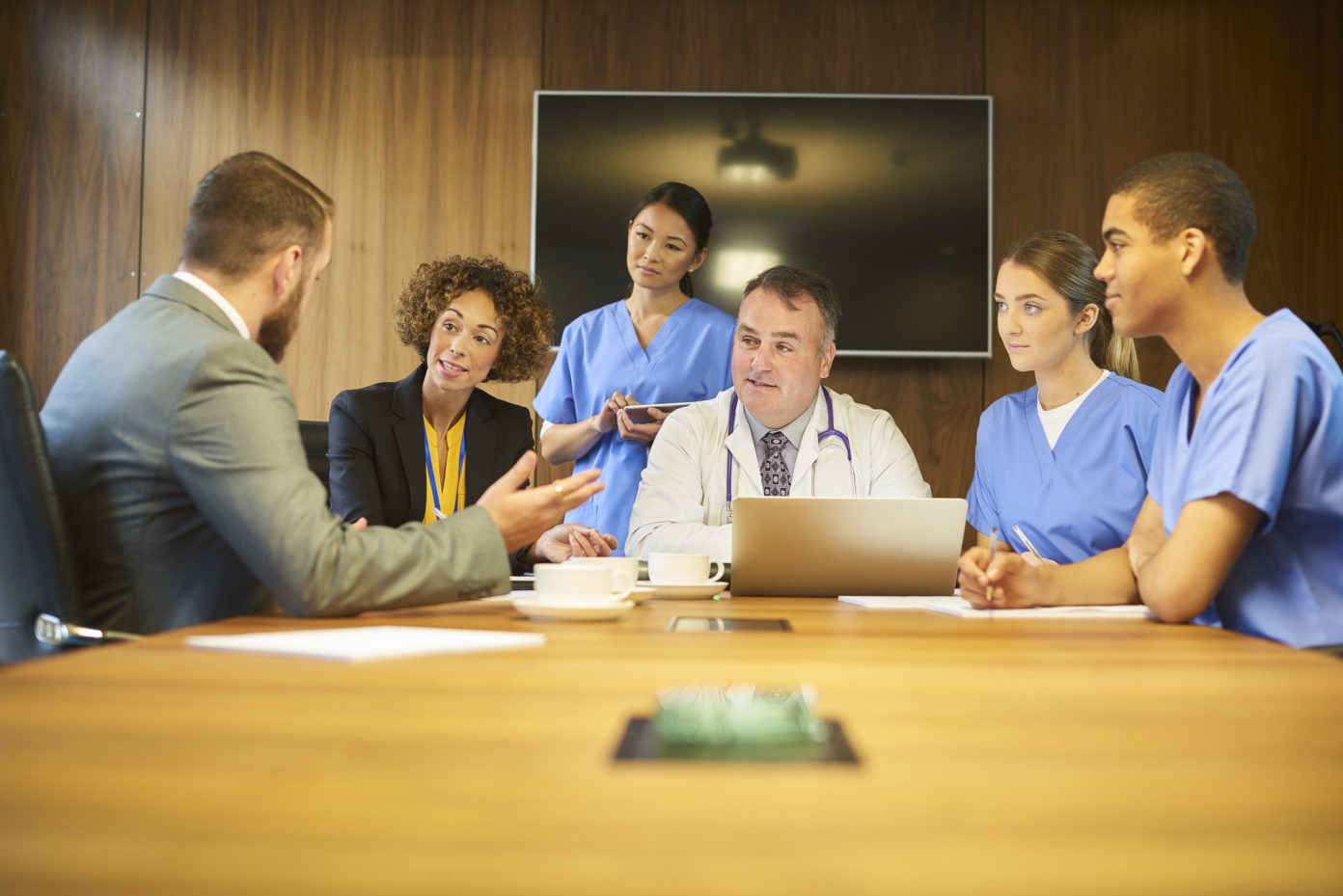 Q: Why is this topic so critical right now?
The influence of social and environmental factors on health and well-being is clear, but addressing these factors is complicated—especially for a health care system that has traditionally focused on treating individual medical symptoms and needs rather than upstream causes of poor health. Because social and environmental factors are often created, enabled, and perpetuated by laws and policies, it is essential that efforts to prevent harm and improve health include lawyers and legal strategies. Moreover, if we hope to improve the health not only of individuals that are currently experiencing symptoms, but also the health of their families and communities, we must apply a broader lens focused on identifying and addressing the root causes of population-level trends in poor health. Given this complex array of factors, collaboration between health care, public health, and legal professionals is crucial to advancing health equity.
Q: How does your article address this issue and its challenges?
Our article describes the array of factors that shape individual and population health and argues that an effective strategy for addressing these complex factors must involve collaboration across sectors. In particular, we emphasize the powerful role of laws and their implementation not only in remediating but also in creating causes of poor health. For this reason, we argue that legal interventions at both the individual and population level are necessary to creating conditions conducive to health for all. Legal "care" should be part of health care and individual legal interventions should be scaled to remedy widespread barriers to health.
Q: How do current policy solutions address this issue?
The Medical-Legal Partnership (MLP) model is an increasingly popular approach for integrating legal care into health care by embedding an attorney within health care teams. This approach allows more holistic care for individuals by addressing not only a person's presenting symptoms but also the causes of those symptoms, such as the poor housing conditions that may be triggering a child's asthma. In addition, MLPs and public health practitioners and lawyers are increasingly partnering to translate individual legal problems into upstream, systemic solutions. MLPs have unique insight into how laws and their implementation affect their clients, while public health experts have the epidemiological and systems-oriented perspective to translate individual data into population-level health improvement strategies.
Q: Is there anything else you would like to note?
We (the authors) are all working to support health-legal-public health collaboration. We would love to hear from you about your questions, ideas, and successes in translating individual symptoms into legal solutions, legal solutions into systemic changes, and systemic changes into population health improvement. Contact Colleen Healy Boufides at chealy@networkforphl.org.
This guest post was prepared by Joel B. Teitelbaum, National Center for Medical-Legal Partnership; Joanna Theiss, National Center for Medical-Legal Partnership; and Colleen Healy Boufides, Network for Public Health Law.
The Network for Public Health Law provides information and technical assistance on issues related to public health. The legal information and assistance provided in this post do not constitute legal advice or legal representation. For legal advice, readers should consult a lawyer in their state.
Support for the Network is provided by the Robert Wood Johnson Foundation (RWJF). The views expressed in this post do not necessarily represent the views of, and should not be attributed to, RWJF.