COVID-19
State Mandates Regarding COVID-19 Vaccination
July 17, 2020
Overview
Many are optimistic that a COVID-19 vaccine will allow us to return to "life as we know it," with worry-free in-person gatherings like large sporting events and in-person university classes. While a vaccine is likely not the cure-all to the coronavirus pandemic and all it has brought with it, development of a safe and widely available vaccine will certainly signal a light at the end of the tunnel.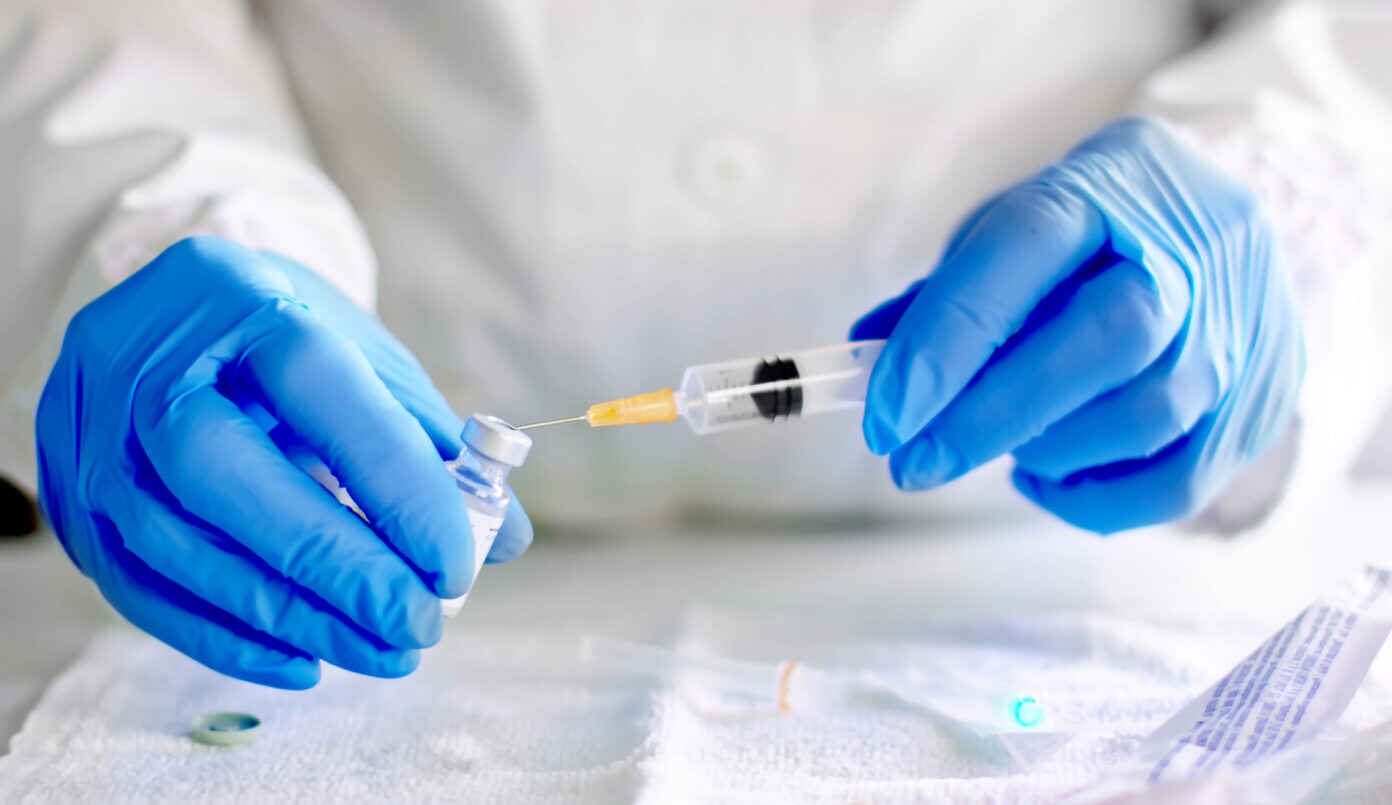 During infectious disease outbreaks, requiring vaccinations to control epidemics is a proper use of states' police power to protect the public's health. In Jacobson v. Massachusetts, the Supreme Court allowed states to harness their police powers to require vaccination for smallpox, or otherwise pay a fine, only if necessary for the public's health and safety. Requiring vaccinations during a public health emergency could mean that individuals who choose not to be vaccinated may be subject to a penalty, such as a fine or having their movement restricted.
State laws generally do not require vaccinations for adults; nor are there any mandatory vaccination requirements at the federal level. The Centers for Disease Control and Prevention (CDC) simply "recommends" adults keep up with certain vaccinations. Enforcing vaccination is typically organized through schools. Children cannot attend school until they prove they have had certain vaccinations, unless they qualify for a state's permitted exemption (e.g., medical, and in some states religious or philosophical). California legislation passed in 2015 that eliminated all nonmedical exemptions for schoolchildren has been found to be constitutionally sound.
Under constitutional authority of the Tenth Amendment and Jacobson's precedent, states also have the power to authorize compulsory vaccination during an emergency. Massachusetts law reads "[b]oards of health, if in their opinion it is necessary for public health or safety, shall require and enforce the vaccination and revaccination of all the inhabitants of their towns." This authority has been utilized only in extremely rare circumstances, but the COVID-19 emergency certainly meets the threshold requirements.
The question becomes, however, whether states will utilize this authority. In response to a 2019 measles outbreak, New York City relied on its public health emergency laws to require all individuals living, working or attending school in certain zip codes to be vaccinated. The order did not require forcible vaccination; the city imposed a fine on individuals who refused to comply. Parents of unvaccinated children sued, arguing that such drastic measures were unnecessary, but the trial court ultimately ruled in favor of the city. The judge found the measles outbreak sufficient to warrant a public health emergency declaration and held the religious and moral objections raised by the plaintiffs insufficient to block the vaccination order.
While measles is distinct from COVID-19, both viruses are highly infectious and states' powers to prevent the spread remain the same. As compared to the mandatory measles vaccination, the severity and higher stakes of the current pandemic justify states' use of their emergency powers to require vaccination. Further, concerns that the New York City order was discriminatory in its application to specific zip codes will likely not apply for a COVID-19 vaccine, as such orders would need to be implemented statewide to be effective.
Vaccines are undoubtedly a greater imposition than wearing a mask, and as the country confronts widespread refusal to wear masks, the possibility of achieving high vaccination rates looks grim. Add widespread misinformation and anti-vaccination messaging to the equation and hopes for herd immunity dwindle. States therefore must use to the fullest extent possible the tools in their legal toolbox to protect the public's health and balance the good of society against the right to take coercive measures against individuals.
This post was written by Emily Carey, Legal Researcher, Network for Public Health Law – Western Region Office and J.D. Candidate, ASU Law (2021); and was reviewed by Leila Barraza, J.D., M.P.H., Consultant, Network for Public Health Law – Western Region Office, and Associate Professor, Mel and Enid Zuckerman College of Public Health, University of Arizona.
The Network for Public Health Law provides information and technical assistance on issues related to public health. The legal information and assistance provided in this post do not constitute legal advice or legal representation. For legal advice, readers should consult a lawyer in their state.
Support for the Network is provided by the Robert Wood Johnson Foundation (RWJF). The views expressed in this post do not represent the views of (and should not be attributed to) RWJF.