Injury Prevention and Safety
Environment, Climate and Health
Short- and Long-Term Considerations in Reducing the Environmental Harms of Waste from Tobacco Products
June 14, 2023
Overview
Tobacco product waste represents environmentally damaging single-use plastic in the form of cigarette butts and electronic smoking devices. Efforts on a global and national level are underway to address these harms, including interesting examples of novel litter laws from Maine and California to Singapore and Rwanda.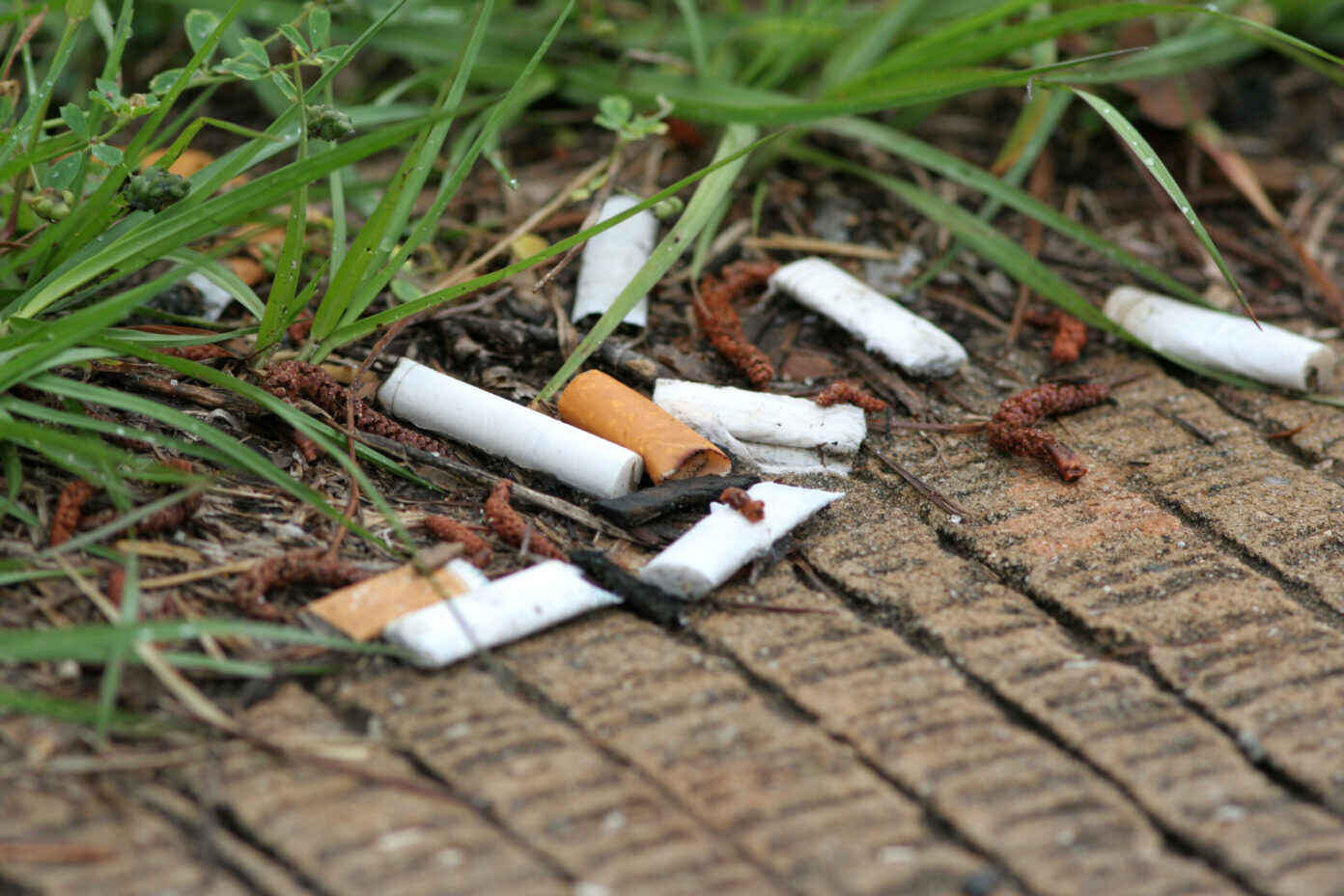 Plastic pollution is a major threat to ecosystems, the climate, and our health. For the last year, the United Nations (UN) Environment Programme has been making historic moves in its effort to eliminate plastic waste and pollution on a global scale. In March 2022, the UN Environmental Assembly adopted a resolution to draft a legally binding UN treaty on plastic pollution. The resolution addresses the full life cycle of plastic, from production to product design, to waste management — a holistic approach necessary to tackle the growing plastic pollution crisis which some have called an epidemic.
Representatives of the Stop Tobacco Pollution Alliance, a global coalition of tobacco control organizations, are participating in the convenings and making the case that tobacco product waste represents damaging single-use plastic in the form of cigarette butts and electronic smoking devices and must be included in the final agreement. The Assembly hopes to have a final agreement by the end of 2024.
The UN treaty on plastic pollution is an important long-term, global solution to the environmental and health threats associated with plastic pollution, but there are short-term solutions that can be implemented more immediately, especially as they relate to the most littered item on the planet — tobacco products.
Extended Producer Responsibility (EPR)
EPR is an environmental policy approach in which a producer's responsibility for a product is extended to the post-consumer stage of a product's life cycle. In other words, the producer bears the responsibility to prevent or correct any damages resulting from the use of its product. EPR undergirds some U.S. domestic laws relating to tobacco product waste.
The City of Baltimore, Maryland, is taking an EPR approach to remediate costs of tobacco product waste in the city by suing large tobacco companies including Philip Morris and R.J. Reynolds. The lawsuits include public nuisance, trespass, and health code violation claims and seek to recover expenditures and losses resulting from cigarette filter litter in the city. The lawsuit is in the early stages but could provide a framework for other cities or states that might consider such an action in the future.
Litter Laws
In contrast to EPR, litter laws impose a penalty on the consumer who improperly disposes of tobacco product waste. Maine has explicitly stated that waste materials resulting from or associated with the use of tobacco products, including cigarette butts, constitute litter under the law. At the local level, San Francisco, California has an ordinance that imposes a fee on the price of a pack of cigarettes based on cigarette cleanup costs, allowing the city to increase the fee if necessary. The ordinance was challenged in court as a preempted local tax, but the city prevailed, successfully arguing that the per-pack charge is a permissible fee designed not to enrich the city but to cover the cost of cigarette cleanup. As of January 1, 2023, the fee is $1.25 per pack, reflecting just how much the city has to pay for cigarette cleanup costs.
Singapore and Rwanda provide interesting examples of novel litter laws that incorporate both a carrot and stick approach, balancing a cultural commitment to living in a clean and healthy environment with financial penalties for breaking the law. In addition to financial penalties for littering, Singapore employs 56,000 cleaners registered with the National Environment Agency (there are likely thousands of independent contractors who aren't registered), all with the sole job to keep public spaces clean. In addition, there are regular clean-up days and "cleanliness campaigns" encouraging volunteers to keep their neighborhoods clean.
Rwandans celebrate a national holiday called "Umuganda," which requires all able-bodied people ages 18 to 65 to participate in community cleanup activities on the last Saturday of every month. Anyone who does not partake in the cleanup activities is subject to strict fines. Singapore and Rwanda's success may come from a cultural commitment to living in a clean and healthy environment.
No matter the approach taken, it is important to both recognize the detrimental environmental health impact of tobacco product waste and take meaningful steps to begin to correct the harm done. Both short- and long-term solutions can be concurrently implemented for the greatest impact and highest hopes of reversing the daily damage being done by this often unrecognized yet significant contributor to environmental harm.
This post is written by Blair Inniss, Senior Staff Attorney for the Network for Public Health Law – Eastern Region Office at the University of Francis King Carey School of Law.
The Network for Public Health Law provides information and technical assistance on issues related to public health. The legal information and assistance provided in this document do not constitute legal advice or legal representation. For legal advice, readers should consult a lawyer in their state.
Support for the Network is provided by the Robert Wood Johnson Foundation (RWJF). The views expressed in this post do not represent the views of (and should not be attributed to) RWJF.