COVID-19
Food and Housing Insecurity Measures
Healthy and Affordable Housing
Neighborhood and Built Environment
Securing More Temporary Housing for People Experiencing Homelessness Amidst the COVID-19 Pandemic
April 22, 2020
Overview
Homeless populations are particularly vulnerable during the COVID-19 pandemic. Unlike persons who can home-isolate, homeless persons may be forced to endure additional risks of exposure through their environment. The same underlying health conditions that disproportionately impact the homeless (heart disease, HIV, diabetes) escalate the threat of COVID-19 infection. Combined with a lack of health care services, appropriate shelter, and public health awareness, as well as a predisposition to infectious diseases like hepatitis and pneumonia, homeless populations are at heightened risk of mortality.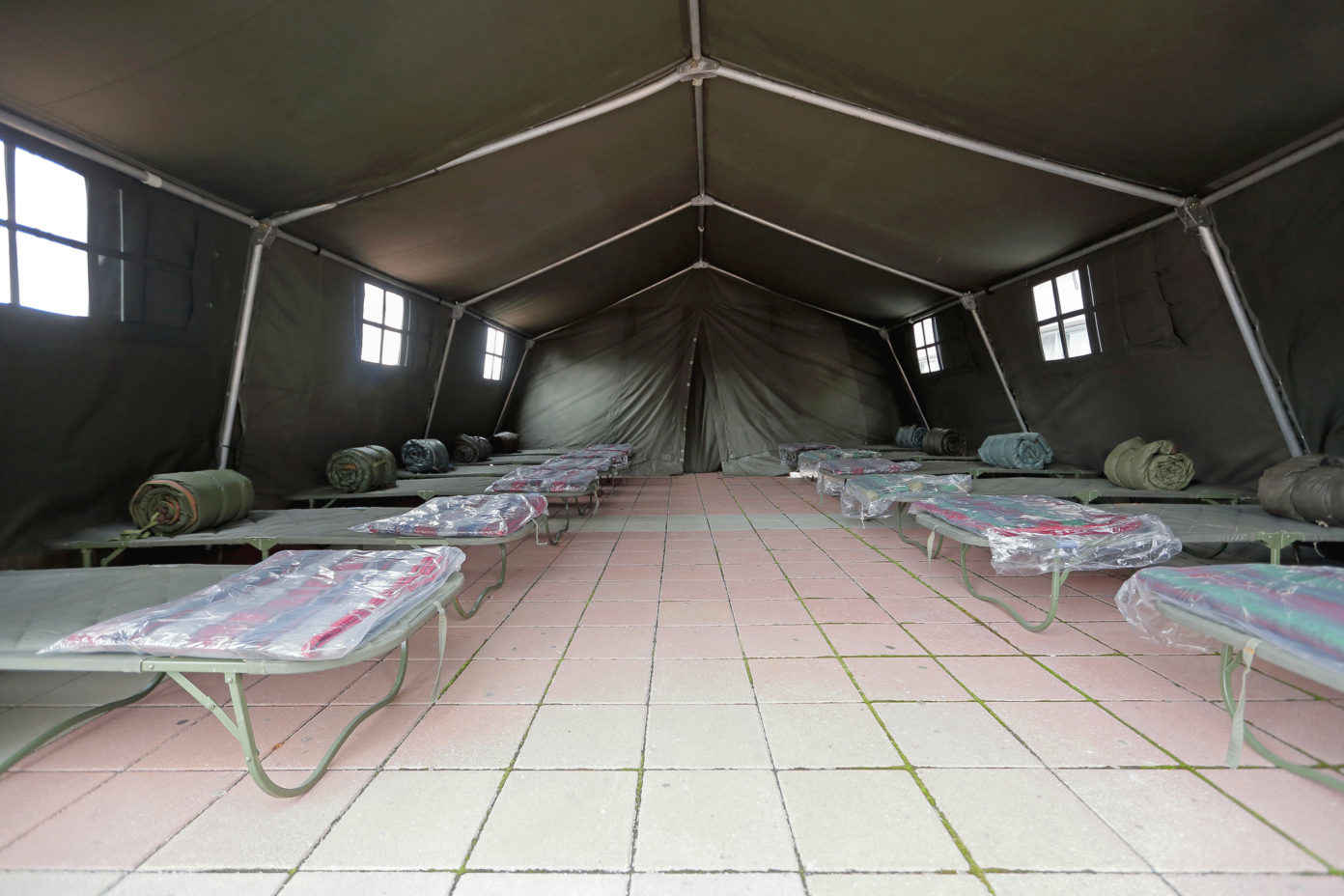 Providing temporary housing to supplement soon-to-be exhausted shelter spaces is an important measure to protect the homeless. Even before COVID-19 many cities' shelter space was in short supply. Even if shelter space is available, housing people in close proximity works against social distancing measures. Shelters have unique issues that many other households typically do not. Shelters have highly used communal areas like showers, sinks, and eating facilities. Efforts to keep communal areas clean to protect homeless populations from exposure to COVID-19 may be insufficient because of high usage. The increased need for shelters, particularly following COVID-19, also means a decreased ability to implement social distancing measures, such as maintaining six feet of separation. Interventions that provide access to single-occupancy residences best protect people experiencing homelessness as well as public health.
Select legal interventions undertaken in California and New York reflect divergent approaches to address dangers impacting the homeless.
California
California was initially at the forefront of states with confirmed COVID-19 cases. It also has a significant homelessness problem. The two issues have predictably become intertwined. For instance, LA Alliance for Human Rights sued Los Angeles (LA) officials, alleging negligence for failing to protect LA's homeless population. They requested that shelters, beds, and wraparound services be provided for nearly 60,000 homeless persons in LA County. Shortly after filing the lawsuit, they also sought measures to protect the homeless from COVID-19 infection, like setting up parking spaces for the homeless population who live out of their cars.
Relatively speaking, California has taken earlier and more extensive measures to create alternative housing options. In March, LA's Mayor announced that 42 recreation centers would be used for temporary housing including 6,000 beds. LA also suspended an ordinance that mandates that tents come down during the daytime, to allow the homeless to remain in tents during the day. California's Governor authorized $150 million in emergency funding to local jurisdictions to purchase or lease hotels or motels and 660 trailers for housing and other services for people experiencing homelessness. He later initiated "Project Roomkey" becoming the first state to obtain FEMA approval for cost-sharing to obtain 15,000 hotel or motel rooms.
California, however, did not issue a state wide moratorium on evictions until late March, even though many Californians may be one eviction away from homelessness.
New York City
New York City's (NY) response is less extensive. Early efforts included developing screening protocols, staggering mealtimes, selecting isolation rooms, and providing cleaning materials and medical care information within shelters. The City initially set aside 500 hotel rooms for homeless people who are experiencing COVID-19 symptoms for isolation. NY's mayor later extended that number to 6,000 rooms, for other vulnerable homeless individuals. These are much needed measures; the City's homeless are experiencing rising COVID-19 rates of infection and mortality.
Yet these measures are far less than what advocacy groups recently called for given the City's high homeless population. The state of New York was also slow to implement a state-wide moratorium on evictions.
Conclusion
States increasingly recognize that alternative housing options are crucial to protecting the homeless, whether used to isolate suspected or confirmed cases of COVID-19 or to protect the elderly or medically fragile homeless from exposure. Despite resource limitations, local governments must coordinate without delay with non-shelter facilities. Using converted hotels, or other available spaces, will lessen mortality and foreseeable litigation.
This post was developed by Claudia Reeves, Legal Researcher, Network for Public Health Law – Western Region Office and J.D. Candidate, Sandra Day O'Connor College of Law, Arizona State University (2021) and reviewed by April Shaw, JD, PhD, Staff Attorney, Network for Public Health Law – Western Region Office.
Support for the Network is provided by the Robert Wood Johnson Foundation (RWJF). The views expressed in this post do not represent the views of (and should not be attributed to) RWJF.