COVID-19
Social Distancing Measures
Reopening America: Protecting Employees as They Return to Work During COVID-19
May 29, 2020
Overview
Across America, governments are allowing businesses to reopen as the COVID-19 pandemic continues. Employees may be eager to return to their jobs and income, but could be at heightened risk of COVID-19 transmission. The "return to work" push is emerging with employees bringing various legal claims. Meanwhile, legislation is arising that could immunize companies complying with state-level or CDC reopening guidance. Yet adhering to guidance is not a foolproof guard against COVID-19, especially as the White House refused to implement CDC's specific guidelines for reopening businesses such as restaurants, child care centers, churches, and schools. The following is an outline of the legal claims available to employees returning to work and how new legislation could impact public health.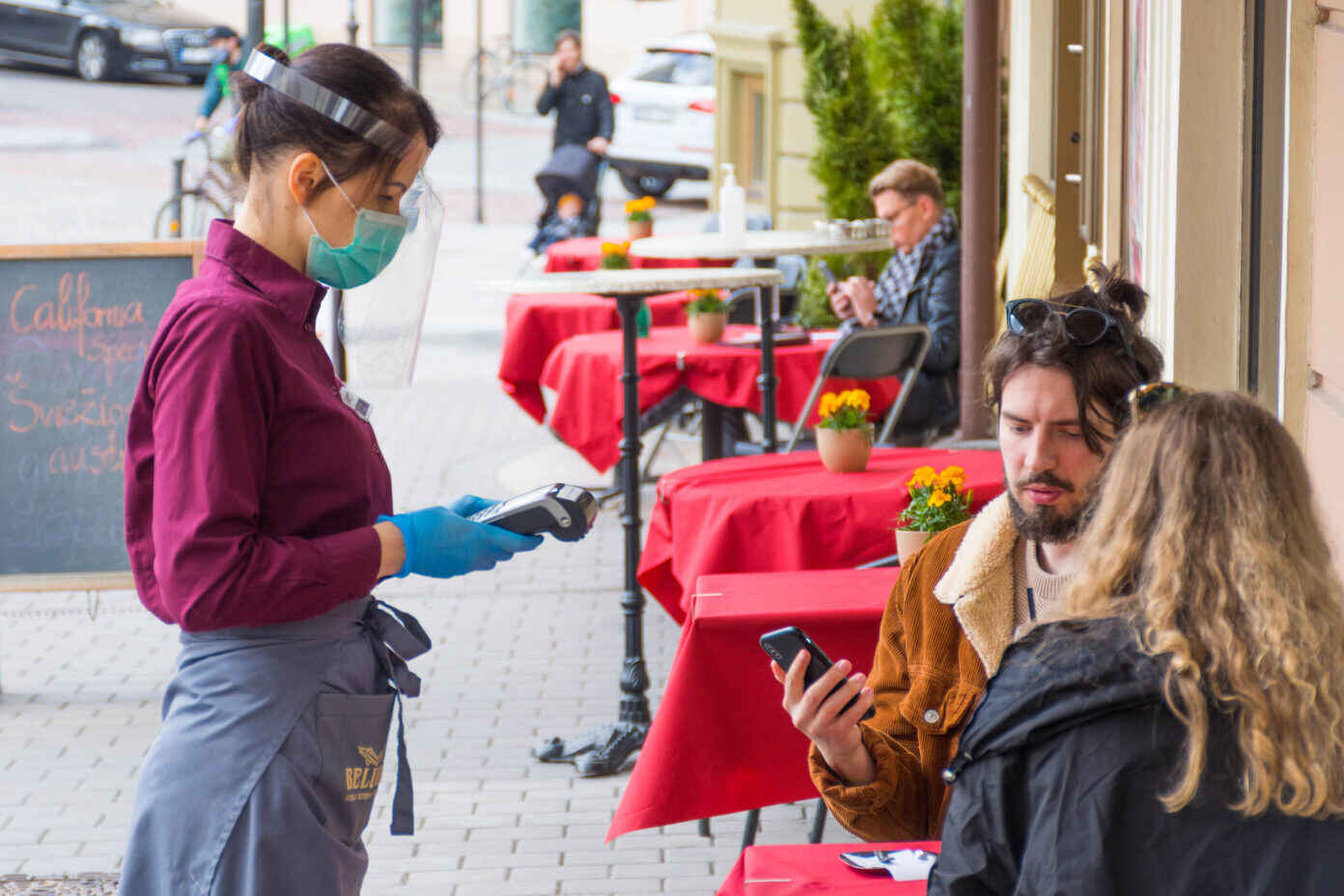 Select Legal Claims for Employees Returning to Work
Several types of legal claims may be available to employees that return to unsafe and unhealthy working conditions during the COVID-19 pandemic, including:
Workers compensation. Workplace exposure to COVID-19 could yield increases in employees' filing of workers compensation claims, which typically serve as employees' exclusive source of recovery from workplace injuries. However, given the unusual hazards caused by the pandemic, states may determine that illness due to COVID-19 is not compensable under their workers' compensation schemes, and/or does not bar further action – allowing employees to seek other legal remedies.
Negligence and intentional torts. Legal remedies may be available where an employer's failure to implement proper safety measures leads to COVID-19 workplace transmission. On April 6, 2020, a wrongful death lawsuit was filed in an Illinois court by the estate of a former Walmart employee who died from COVID-19 after likely acquiring the virus at work. On May 19, 2020, McDonald's employees filed a class action, also in Illinois state court, against the fast food chain as it prepares to reopen dining rooms. Plaintiffs allege McDonald's failed to provide employees sufficient protective equipment, and to inform employees when staff test COVID-19 positive.
Public nuisance. Unreasonably unsafe work environments during COVID-19 could give rise to public nuisance claims. On April 23, 2020, the Rural Communities Workers Alliance sued Smithfield Foods under a public nuisance claim, alleging that several of Smithfield's meat processing plants were "hot spots" for COVID-19 outbreaks. However, the Missouri district court dismissed the claim, finding that OSHA had primary jurisdiction to consider the employees' concerns.
Wrongful termination. Public policy may enable employees fired for seeking protections from COVID-19 to recover under wrongful termination claims. There are pending lawsuits brought by employees fired after: 1) requesting to work from home in compliance with local recommendations (Texas); 2) raising concerns regarding the lack of protective equipment (Kentucky); 3) warning co-workers that masks would not protect against COVID-19 (Illinois); and 4) expressing concerns when symptomatic coworkers came to work (New Jersey).
Discrimination. Persons with a disability (e.g., asthma) who are at higher risk of contracting COVID-19 are entitled to "reasonable accommodations" from employers under the Americans with Disabilities Act (ADA). Other federal and state laws also protect against workplace discrimination based on age, race, parenthood status, and health status. The U.S. Equal Employment Opportunity Commission (EEOC) released guidance on COVID-19 and workplace antidiscrimination laws.
Legislation to Immunize Businesses
Some state officials are acting to quell employers' fears of COVID-19-related lawsuits as businesses reopen. Utah Governor Gary Hebert signed legislation that immunizes businesses from civil liability derived from an individual's exposure to COVID-19 on their premises. Protections do not extend to employers' reckless or intentional infliction of harm, or willful misconduct. In Georgia, Governor Brian Kemp signed an executive order that invoked emergency powers to provide liability protections for reopening businesses, provided they follow the order's reopening guidelines. However, legal experts say the order will not shield employers from liability because immunity must be enacted by the legislature.
At the federal level, Congress is contemplating liability protections for businesses that comply with federal reopening guidelines. Members of the Senate have announced intentions to block another stimulus bill unless it provides immunity for employers. Legislators are hopeful these protections will encourage more businesses to reopen and stimulate the economy. However, unions and employee advocates are denouncing liability shields, saying they remove incentive for businesses to provide safe working conditions for employees.
Reducing COVID-19 Workplace Risks
As more and more employees return to work, we may see a second, and perhaps even larger wave of COVID-19 cases and deaths. Instead of disincentivizing employers from addressing COVID-19 risks, law and policy must be wielded to protect employees' health. Governments should support businesses to identify and mitigate all possible COVID-19 risks, even if that means encouraging businesses to remain closed and employees to remain home.
This post was developed by Sarah Wetter, J.D., M.P.H., Consultant – Network for Public Health Law – Western Region, and Elyse Pendergrass, Legal Researcher and J.D. Candidate, Sandra Day O'Connor College of Law, Arizona State University.
Support for the Network is provided by the Robert Wood Johnson Foundation (RWJF). The views expressed in this post do not represent the views of (and should not be attributed to) RWJF.