COVID-19
Mechanisms for Advancing Public Health
Q&A: U.S. Withdrawal From the World Health Organization: Unconstitutional and Unhealthy
September 23, 2020
Overview
As the nation continues to grapple with the ongoing COVID-19 pandemic, the Network has joined with public health law partners to produce a report that includes critical analyses and recommendations from 50 national experts convened to assess the U.S. policy response to the crisis to date. This new report, Assessing Legal Responses to COVID-19,  offers policy recommendations on 35 wide-ranging topics, including pandemic preparedness, access to health care, voter health and safety, protections for essential workers, food insecurity and immigration policy. Designed to advise leaders at the federal, state and local level, the report presents a timely examination of policy challenges and opportunities in light of the pandemic.
Many of the experts who authored chapters for the report will presented their key findings at the 2020 Public Health Law Virtual Summit: COVID-19 Response and Recovery, and proposed paths forward to more effective and equitable response and recovery efforts.
In this Q&A, Sarah Wetter, staff attorney at the Network's Western Region Office, discusses some of the key elements in the chapter she co-authored, U.S. Withdrawal From the World Health Organization: Unconstitutional and Unhealthy, for the Report.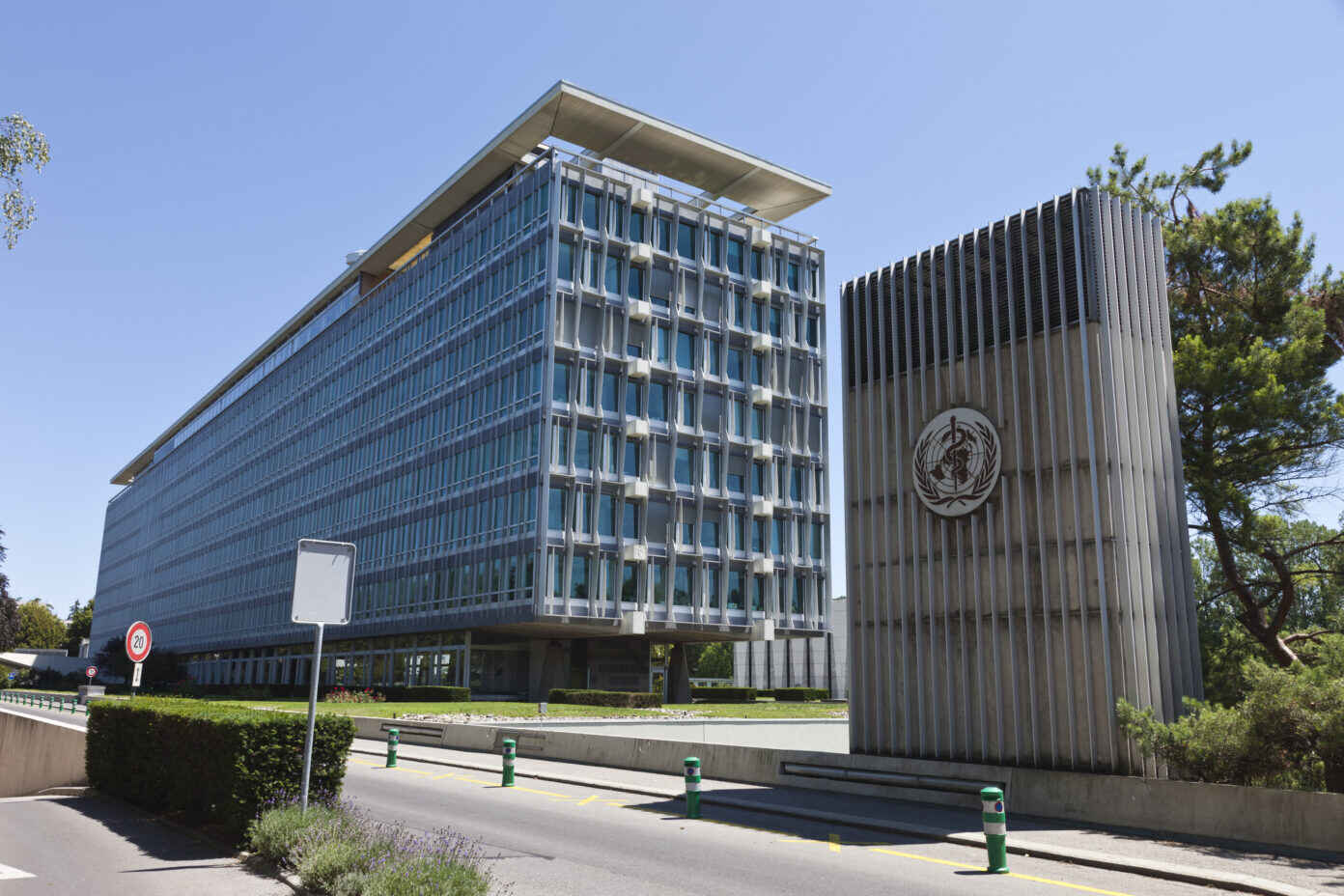 Q: Can you summarize some of the significant impacts, particularly during a time of international pandemic, of the potential U.S. withdrawal from the World Health Organization (WHO) that you examine in your chapter?
Withdrawing the United States from the WHO places both national and global health interests at risk. As our world becomes increasingly interconnected, achievements in disease control become less and less within the reach of single national governments, even for wealthy countries like the US. Consider how SARS-CoV-2, a novel virus, navigated the globe in a matter of weeks. By exiting from the WHO, the United States would lose access to the WHO's system for sharing critical outbreak and vaccine data, slowing our ability to recover from COVID-19, and respond to future pandemics. No country can overcome a global pandemic on its own.
The rest of the world would be at heightened risk, too. Historically, the United States has served as a global health leader and the largest WHO donor, providing about 15% of its budget annually. Loss of funding would mean lost capacity for surveillance, testing, contact tracing and vaccine development, increasing the likelihood for second or third waves of COVID-19, as well as future pandemics. A number of other US-funded WHO initiatives would suffer as well, including for polio eradication, child nutrition, vaccines, HIV/AIDS, malaria, and tuberculosis. Hard won progress could be reversed.
As U.S. global health funding and leadership falters, the United States will lose capacity to engage in global health diplomacy. But even worse, the loss of US funding and support for WHO will result in more sickness and death, especially among the world's most vulnerable populations. With much of global health resources being redirected to COVID-19, investments to strengthen health systems globally are needed more than ever. Yet at this moment when nations should be rallying around WHO to overcome the common enemy of COVID-19, the US exit from the WHO places the world at far greater risk.
Q: What recommendations do you provide in your chapter for how congress can act to ensure that U.S. involvement in WHO continues?
President Trump's attempt to unilaterally withdraw the United States from the WHO raises major constitutional implications, and Congress must not let the move go unchallenged. As the United States entered the WHO through a joint congressional resolution, the same process should be required to exit the WHO. That joint resolution also imposes withdrawal requirements of one year's notice and full payment of dues for that year. These two conditions indicate Congress' intent to maintain a role in any decision to vacate the WHO.
Congress must now step into that role and prevent the president from ending WHO membership and funding. Congress should hold hearings on the president's legal authority and health impacts related to WHO withdrawal, pass a joint resolution to disapprove the withdrawal, and continue to appropriate funding to WHO. In appropriating funding, Congress should clarify their intent to continue WHO membership, rather than satisfy one of the preconditions of withdrawal. If necessary, Congress should pass a resolution to authorize litigation against the president to block withdrawal. Congress must not let this administration's decision, undermining both global health and its own authority, go unchallenged.
The Network for Public Health Law provides information and technical assistance on issues related to public health. The legal information and assistance provided in this post do not constitute legal advice or legal representation. For legal advice, readers should consult a lawyer in their state.
Support for the Network is provided by the Robert Wood Johnson Foundation (RWJF). The views expressed in this post do not represent the views of (and should not be attributed to) RWJF.