Public Health Law News Roundup
July 14, 2022
Overview
Some of the public health law and policy issues in the headlines in recent weeks include state and federal responses to the Supreme Court's decision to overturn Roe v. Wade including President Biden's executive order expanding access to "medication abortion" and ensuring women's access to emergency medical care, family planning services, and contraception; the first major gun safety legislation passed by Congress in nearly 30 years; the Supreme Court ruling that limits the authority of the Environmental Protection Agency's authority to regulate carbon emissions; and Oregon's ban on synthetic cannabis products.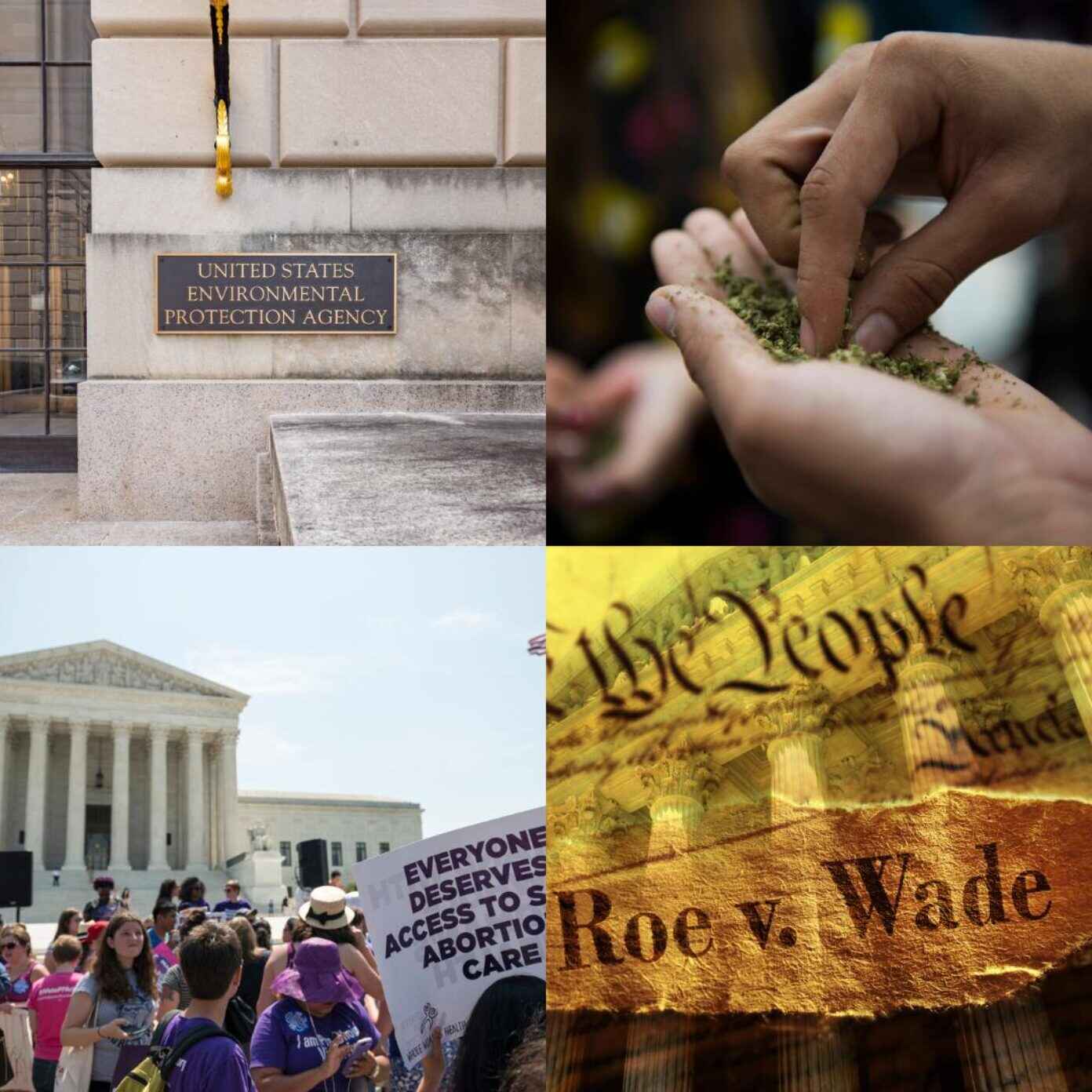 Biden to Sign Executive Order on Abortion, Contraception Access – Reuters, Jul. 8
President Biden's executive order meant to safeguard women's access to abortion and contraception: The order expands access to "medication abortion" and ensures women have access to emergency medical care, family planning services, and contraception, including intrauterine devices (IUD).
Gun Safety 'Wrapped in a Mental Health Bill': A Look at Health Provisions in the New Law – KHN, Jul. 7
The gun safety law approved last month by Congress and signed by President Joe Biden includes several mental health programs to be funded by most of the estimated $13 billion earmarked in the legislation.
Something Old, Something New: Biden's Housing Plan – Planetizen, Jul. 5
President Joe Biden released a far-reaching Housing Supply Action Plan in May that includes a promise to finalize the income averaging rule for Low Income Housing Tax Credit (LIHTC) projects, which will make it easier to finance developments with units for very-low-income residents, particularly in rural areas.
Supreme Court limits EPA in Curbing Power Plant Emissions – AP News, Jun. 30
The Supreme Court ruled that the Clean Air Act does not give the Environmental Protection Agency broad authority to regulate greenhouse gas emissions from power plants that contribute to global warming. An environmental expert called the decision "a significant setback for environmental protection and public health safeguards."
Adolescents Faced Obstacles Getting Abortions. The Supreme Court Just Made it Harder – NPR, Jun. 28
The Supreme Court decision striking down Roe v. Wade creates unique legal hurdles and logistical challenges to young patients' access to comprehensive, evidence-based reproductive healthcare services, including abortion.
American College of Physicians Calls US Food Insecurity a Threat to Public Health – The Hill, Jun. 27
Inadequate access to nutrition has become a threat to public health in the U.S., amplifying existing food insecurity and social issues, the American College of Physicians declared on Monday.
Supreme Court Overturns Roe v. Wade; States Can Ban Abortion – AP News, Jun. 24
It's estimated that half of U.S. states will ban abortion following the Supreme Court ruling. The ruling is expected to have serious implications for women's health and will disproportionately affect women of color who already face limited access to health care, according to statistics analyzed by The Associated Press.
Biden Signs Law to Help Feed Kids, But Free School Meals For All Are Going Away – NBC News, Jun. 23
President Biden signed a law extending some food assistance measures for children that anti-hunger advocates have called critical as more parents struggle with the rising costs of inflation. The law was signed days before the pandemic-era child nutrition waivers, which have provided flexibility that has helped millions of kids access meals both in school and during the summer for the last two years, were set to end.
Oregon Ban on Synthetic Cannabis Products Will Be Nation's First – OregonLive, Jun. 16
Starting July 1, Oregon will become the first state to ban the sale of synthetic cannabinoids. The decision comes in response to the Centers for Disease Control and Prevention's warning to consumers last year that in the first six months of 2021 more than 100 people were hospitalized after exposure to the synthetic cannabinoid delta-8.
To Tackle Maternal Health Disparities, One MN Insurer Looks to Doula Care – MPR News, Jun. 15
There is a growing body of research that suggests that doulas (non-medically trained professionals who support clients physically and emotionally through the childbirth process) can have a positive impact on birth outcomes. To tackle the maternal health disparities faced by women of color, Blue Cross and Blue Shield of Minnesota, the state's largest nonprofit health insurer, funds a free four-day doula training in hopes of recruiting more doulas of color.
The Network for Public Health Law provides information and technical assistance on issues related to public health. The legal information and assistance provided in this document do not constitute legal advice or legal representation. For legal advice, readers should consult a lawyer in their state.
Support for the Network is provided by the Robert Wood Johnson Foundation (RWJF). The views expressed in this post do not represent the views of (and should not be attributed to) RWJF.