COVID-19
Public Health Law News Roundup – November 2020
November 18, 2020
Overview
Some of the public health law and policy issues that made headlines in November include state lock-downs in response to rising COVID cases nationwide, mask mandates, the Biden administration's plans for responding to the pandemic, the potential impact on birth control of a Supreme Court ruling on abortion, a federal court ruling on the Trump administration's public charge rule, and states' public health measures for voting during the pandemic.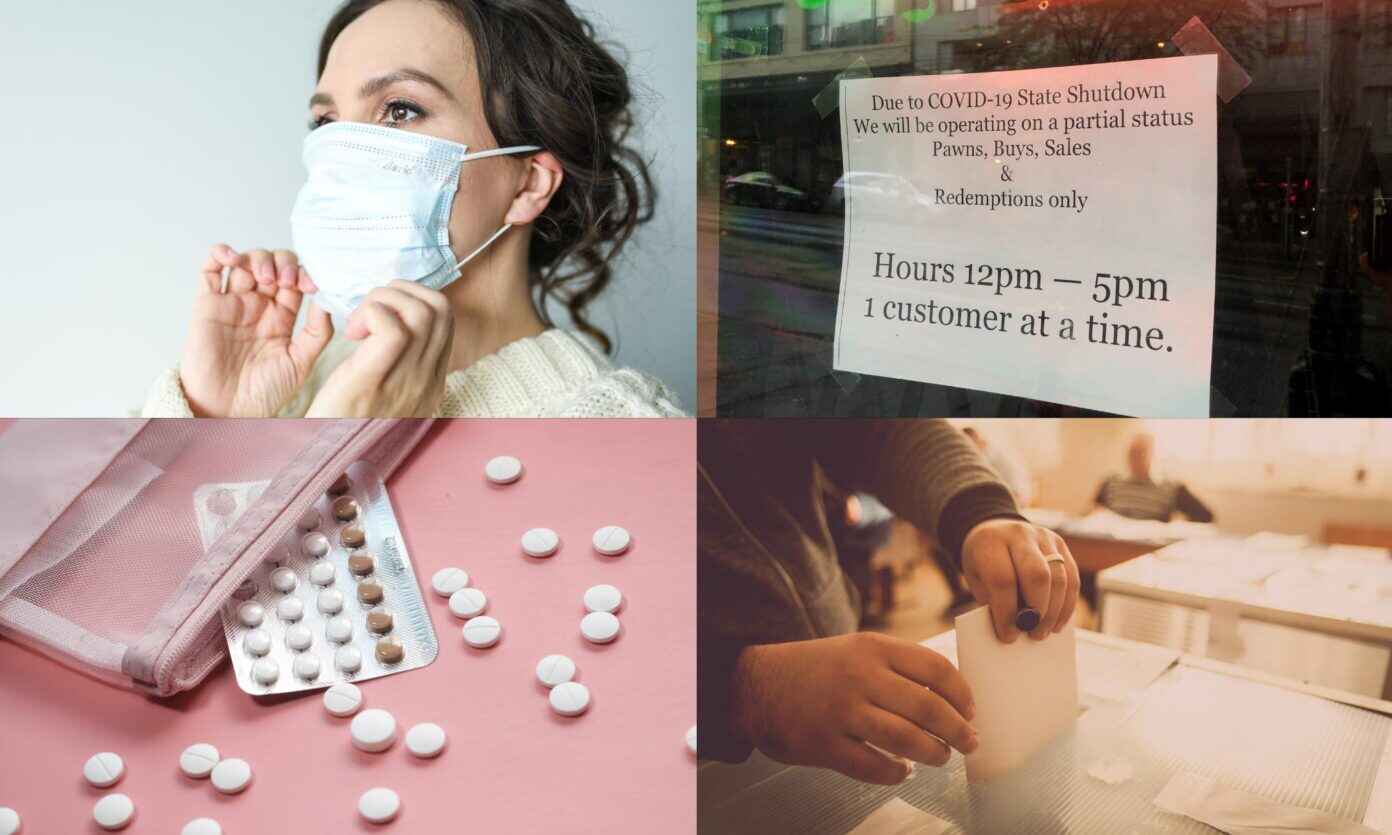 Oregon, New Mexico order lockdowns as other states resist – AP, Nov. 13
Oregon and New Mexico have issued near-lockdowns in response to the surge of COVID-19 infections that are sweeping across the nation. Other states, including New York, have taken measures as well – including limiting the size of gatherings, and making businesses close early – but many other states show, "little appetite for reimposing the hard-line restrictions of last spring."
How might a mask mandate play out? Look to the battle over seat belt laws – STAT, Nov. 10
Masks are known to be a powerful tool in minimizing the transmission of the COVID-19 virus. One study projected that universal mask-wearing in the US could save 130,000 lives by the end of February. According to AARP, 33 states and the District of Columbia now have some sort of mandate. Congressional Research Service report suggests that it might take an act of Congress to get a masking policy that covers the entire nation. Some look to the success of mandatory seat belt laws as a model for achieving a national mask mandate.
How Biden plans to change the US pandemic response – CNN, Nov. 9
Biden says he plans to move the US COVID-19 response in a dramatically different direction in five ways: through increased testing and contact tracing, additional investment in vaccines and treatments, mandatory masks and more PPE, a push for 'clear, consistent, evidence-based guidance', and rejoining WHO and searching for future threats.
How An Abortion Fight In Supreme Court Could Threaten Birth Control, Too – NPR, Nov. 3
Reproductive rights advocates worry that the Supreme Court could go beyond overturning Roe v. Wade, to a recognition of "fetal personhood" — the idea that a fetus is a person with full constitutional rights from the moment of fertilization. That would create a constitutional bar to abortion and, they argue, open the door to outlawing many forms of contraception, including some birth control pills, "morning after" pills, and intrauterine devices (IUDs).
Trump's 'Public Charge' Immigration Rule Is Vacated by Federal Judge – New York Times, Nov. 2
A federal judge has overturned the Trump Administration's public charge rule – which would have disqualified immigrants from receiving green cards if they were deemed likely to use public benefits such as SNAP or housing vouchers – saying it exceeded the authority of the executive branch.
Curbside voting, labor at the polls, mask billboards: News from around our 50 states – USA TODAY, Nov. 2
What did voting during a pandemic look like in your state? This article from USA Today gives an overview of public health measures taken by states during election day.
The Network for Public Health Law provides information and technical assistance on issues related to public health. The legal information and assistance provided in this document do not constitute legal advice or legal representation. For legal advice, readers should consult a lawyer in their state.
Support for the Network is provided by the Robert Wood Johnson Foundation (RWJF). The views expressed in this post do not represent the views of (and should not be attributed to) RWJF.