Public Health Law News Round-Up – May 2019
June 5, 2019
Overview
Public health law and policy stories that made headlines recently include the impact of cuts to the Supplemental Nutrition Assistance Program on food insecurity in the U.S.; the U.S. Department of Health and Human Services passing of a rule allowing health workers to opt out of procedures they object to for personal or religious reasons; a precedent-setting ruling mandating addiction treatment for a prison inmate; racial disparities in pregnancy-related deaths; warning labels on sugary drinks; and Washington state's public insurance offering.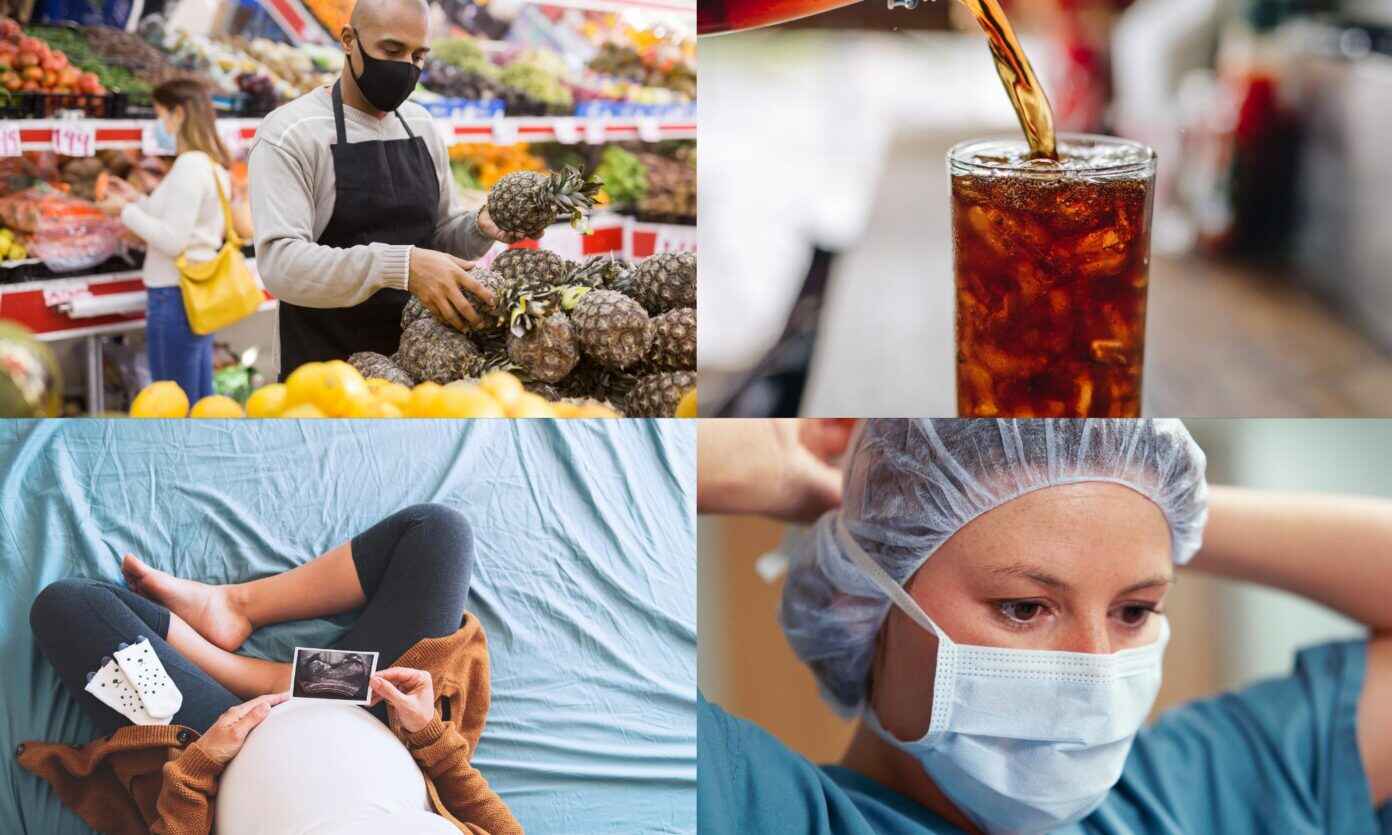 The New Face of Hunger – National Geographic, May 1
Millions of working Americans experience food insecurity, and with the five billion-dollar last fall's cut to the Supplemental Nutrition Assistance Program some families are struggling now more than ever.
U.S. Health Agency Finalizes Conscience and Religious Freedom Rule– Reuters, May 2
The American Medical Association and the American Civil Liberties Union say the rule finalized by the U.S. Department of Health and Human Services allowing health care providers to opt out of medical procedures they object to for personal or religious reasons will threaten to prevent people from accessing critical medical care and will further marginalize vulnerable patient populations.
Setting Precedent, A Federal Court Rules Jail Must Give Inmate Addiction Treatment – NPR, May 4
The U.S. Court of Appeals in Boston ruled that a county jail must provide an inmate with medication for her opioid use disorder – a move that legal advocates say could set an important precedent and is "a huge step forward in the fight against the opioid crisis."
Huge Racial Disparities Found in Deaths Linked to Pregnancy – New York Times, May 7
A CDC examination of pregnancy-related deaths in the United States from 2011 to 2015 found that African-American, Native American and Alaska Native women die of pregnancy-related causes at a rate about three times higher than those of white women.
Washington Becomes First State to Offer Public Health Insurance Option, Long-Term Care Benefit – KUOW May 13
Washington is poised to become the first state to offer a public health insurance option, as well as a new, employee-paid long-term care benefit. The new law will cap total reimbursements rates at 160 percent of Medicare to keep premium costs down.
A Bill To Put Health Warnings On Soda And Sugary Drinks Advances In California – Los Angeles Times May 23
In an effort to address the health risks posed by sugary drinks, California lawmakers advanced a bill that, if approved, would require health warning labels on sweetened beverages. California legislators are also considering a bill that would bar the soda industry from offering subsidies including discount coupons that encourage soda consumption.