COVID-19
COVID-19 and Health Equity
Mental Health and Well-Being
Protecting the Nation's Future: COVID-19's Mental Health Effects on America's Youth
September 4, 2020
Overview
The COVID-19 pandemic affects not only people's physical but also mental health. Adolescents are at a particularly high risk of experiencing negative mental health effects from the pandemic and related social distancing measures. Impacts are likely to have lasting effects on the nation's youth for years to come. Taking steps to implement and maintain mental health resources now may be the key to diminishing negative mental health outcomes.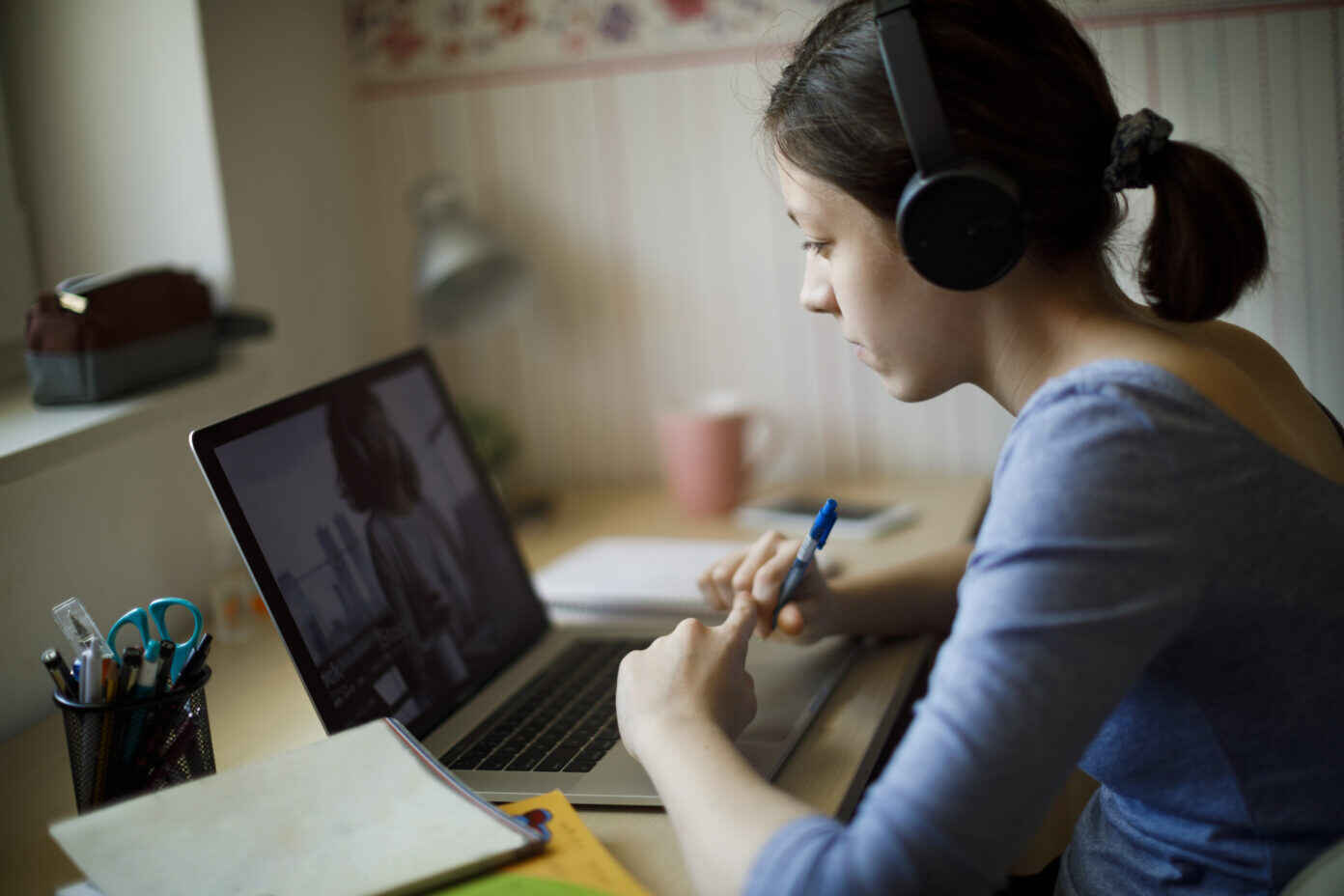 Switching to virtual learning environments may be critical to controlling the COVID-19 pandemic, but mental health impacts on adolescents must be considered. Adolescents are at a crucial juncture concerning mental health development. Continued peer interaction helps develop their sense of self and belonging. Attending school is linked to key milestones that help adolescents develop independence, responsibility, cooperation, and emotional skills. Classes, team sports, and other extracurriculars halted under COVID-19 precautions provide key interactions that youth need to process and hone these skills.
The pandemic has revitalized discussions focused on the increased need for mental health resources for children and adolescents, especially amid crises. As schools turned to remote learning beginning in March 2020, students lost access to an array of critical resources. Many children diagnosed with a mental health condition, 70-80% of whom receive care from their schools, were abruptly cut off from private instructors, counselors, and learning programs that collectively aid in positive cognitive development and symptom maintenance. Other students without formally diagnosed conditions face heightened levels of stress from a lack of stimulating interactions with friends and the uncertainty surrounding the future of their education.
Emerging Claims
Legal claims have arisen over states' executive orders that fail to provide for adequate access to mental health and special education resources during COVID-19. In May, several Pennsylvania families sued Governor Wolf, Education Secretary Rivera, and the Commonwealth's Department of Education. They alleged that remote learning options have insufficiently addressed their autistic children's needs during the pandemic. The suit arises under a PA law that requires individualized instruction for special needs students, something the state has struggled with since mid-March after switching to virtual learning.
A similar lawsuit arose in Illinois when parents of special needs students received letters from their school district asking them to waive their rights to a "free appropriate public education." Among several complaints, the Chicago Teachers Union argued that the Chicago Board of Education's plan for remote learning fails special needs students and places unnecessary stressors on students and parents by requiring them to carry out complicated learning plans.
Prescriptive Action
Some scholars and analysts have laid out prescriptive actions to better equip students for COVID-19 and future unstable situations. Without such measures, students face increasing risks of mental health difficulties as they move into adulthood. These actions include:
The COVID-19 pandemic has brought a slew of obstacles for providing children and adolescents with a safe and meaningful education. As adults struggle to find solutions, children nationwide face their own newfound issues. Remote learning and cancelled extracurricular activities have largely pushed students inside and distanced them from others. With no clear end in sight to these measures, and with legal challenges exposing faults in the Spring 2020 semester's learning plans, school districts should consider stressors plaguing their students and undertake measures to help America's youth monitor and protect their mental health.
This post was developed by Hanna Reinke, Senior Legal Researcher, Network for Public Health Law – Western Region Office and J.D. Candidate, Sandra Day O'Connor College of Law, Arizona State University (2022) and reviewed by Sarah Wetter J.D., M.P.H., Senior Consultant, Western Region Office of the Network, and James G. Hodge, Jr., J.D., LL.M., Director, Western Region Office of the Network.  
The Network for Public Health Law provides information and technical assistance on issues related to public health. The legal information and assistance provided in this post do not constitute legal advice or legal representation. For legal advice, readers should consult a lawyer in their state.
Support for the Network is provided by the Robert Wood Johnson Foundation (RWJF). The views expressed in this post do not represent the views of (and should not be attributed to) RWJF.