Racism as a Public Health Crisis
Policing as a Social Determinant of Health: Addressing the Public Health Crisis of Systemic Racism
June 18, 2020
Overview
Although racism in the context of policing is often seen as a criminal justice issue, the reality is that racism and policing disparately affect health outcomes, and ultimately all aspects of life, for Black individuals and people of color. Racism and police violence are public health crises. How can we begin to solve them?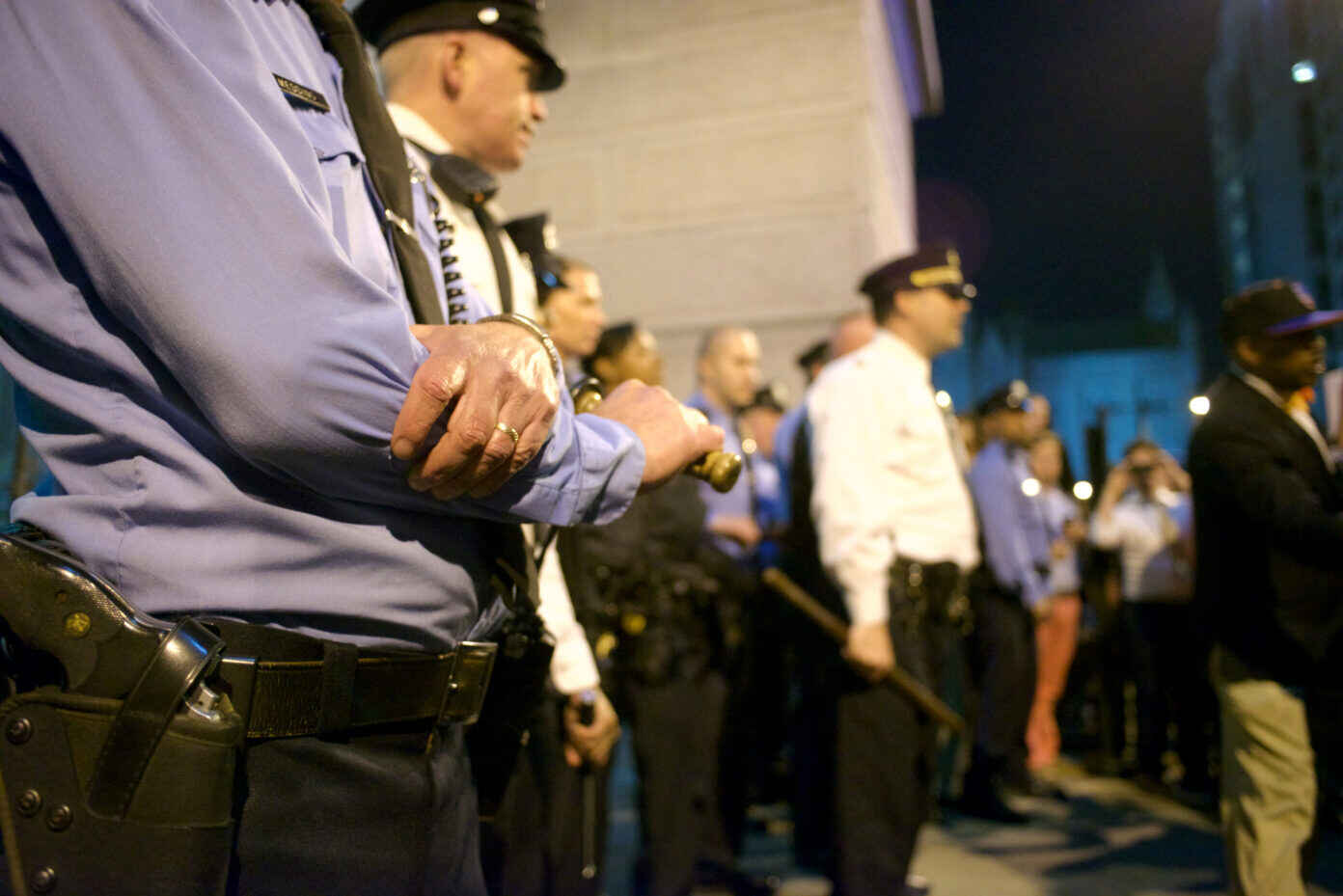 George Floyd survived COVID-19, a pandemic that has killed a disproportionate number of Black individuals in the U.S., but lost his life to another threat facing millions of Black people: systemic racism. As the Black Lives Matter movement gains momentum across the country, individuals in all 50 states are gathering in large crowds to protest policing and systemic racism while concerns over COVID-19 exposure continue. In the wake of the recent police killings of George Floyd, Breonna Taylor, Dion Johnson, and Tony McDade, we must remember that COVID-19 is far from the only public health crisis at play.
Policing and systemic racism are two forces, which, combined, significantly impact the health of people of color, especially Black people. Police use-of-force is the sixth-leading cause of death for Black men, who are 2.5 times more likely to be killed by police than white men. These fatal
encounters can have wide reaching mental health impacts on others. Deaths of unarmed Black individuals at the hands of law enforcement cause adverse mental health outcomes, increasing the number of self-reported poor mental health days among other Black adults.
Similarly, pretextual police stops are associated with increased symptoms of anxiety, depression, and posttraumatic stress disorder. The chronic stress of racism, which includes such experiences, is also associated with lowering Black people's overall life expectancy.
The public health approach to solving police violence and institutional racism should target structural inequities by improving social determinants of health. Policing is a "critical, but under-acknowledged" determinant of health because it perpetuates adverse health outcomes like those cited above in populations that already experience health inequities. It must be addressed in order to create healthier and safer communities.
The American Public Health Association made a series of policy recommendations to increase public safety (in a manner that truly increases safety for people of color) and improve social determinants. Notable action items include:
Funding research on the health consequences of police violence among Black individuals, people of color, people with disabilities or mental illness, LGBTQ+ populations, and other marginalized communities.
Decriminalizing activities shaped and driven by experiences of oppression such as substance use and possession, loitering, and sex work.
Redirecting funds from law enforcement to funding programs that meet human needs, promote healthy communities, and reduce structural inequities such as mental health intervention, employment programs, and education.
In considering these approaches, it is important to remember that not all "police" violence involves the police. The negative impact of over-policing of Black people through "community policing" by civilians (the cause of death for Ahmaud Arbery and Trayvon Martin) is also a serious cause for concern.
We can begin to solve this public health crisis by prioritizing policing and systemic racism as critical social determinants of health. Doing so will truly begin to address the underlying needs of vulnerable communities. Not only is this the best way to improve health outcomes for Black individuals in America, it is essential to improving morbidity outcomes.
Conclusion
The failure to address structural racism in policing makes equitable public health outcomes impossible when it contributes to such deadly disparities for people of color. It is time for practitioners and policymakers to shift focus to creating policy that will create healthy communities by increasing equity in social determinants of health.
This post was developed by Elyse Pendergrass, Legal Researcher, Network for Public Health Law – Western Region Office and J.D. Candidate, Sandra Day O'Connor College of Law, Arizona State University (2022) and reviewed by April Shaw, JD, PhD, Staff Attorney, Network for Public Health Law – Western Region Office.
Support for the Network is provided by the Robert Wood Johnson Foundation (RWJF). The views expressed in this post do not represent the views of (and should not be attributed to) RWJF.