COVID-19
One Month of Executive Orders for the Biden Administration: Public Health Impact
March 19, 2021
Overview
As of February 20, 2021, President Biden had issued 34 Executive Orders (EOs), several of which are intended to protect the public's health. While the majority of the EOs use the power of the federal government to protect Americans from the COVID-19 pandemic, there are also measures designed to strengthen our public health infrastructure more broadly, and specifically relate to the impact of climate change.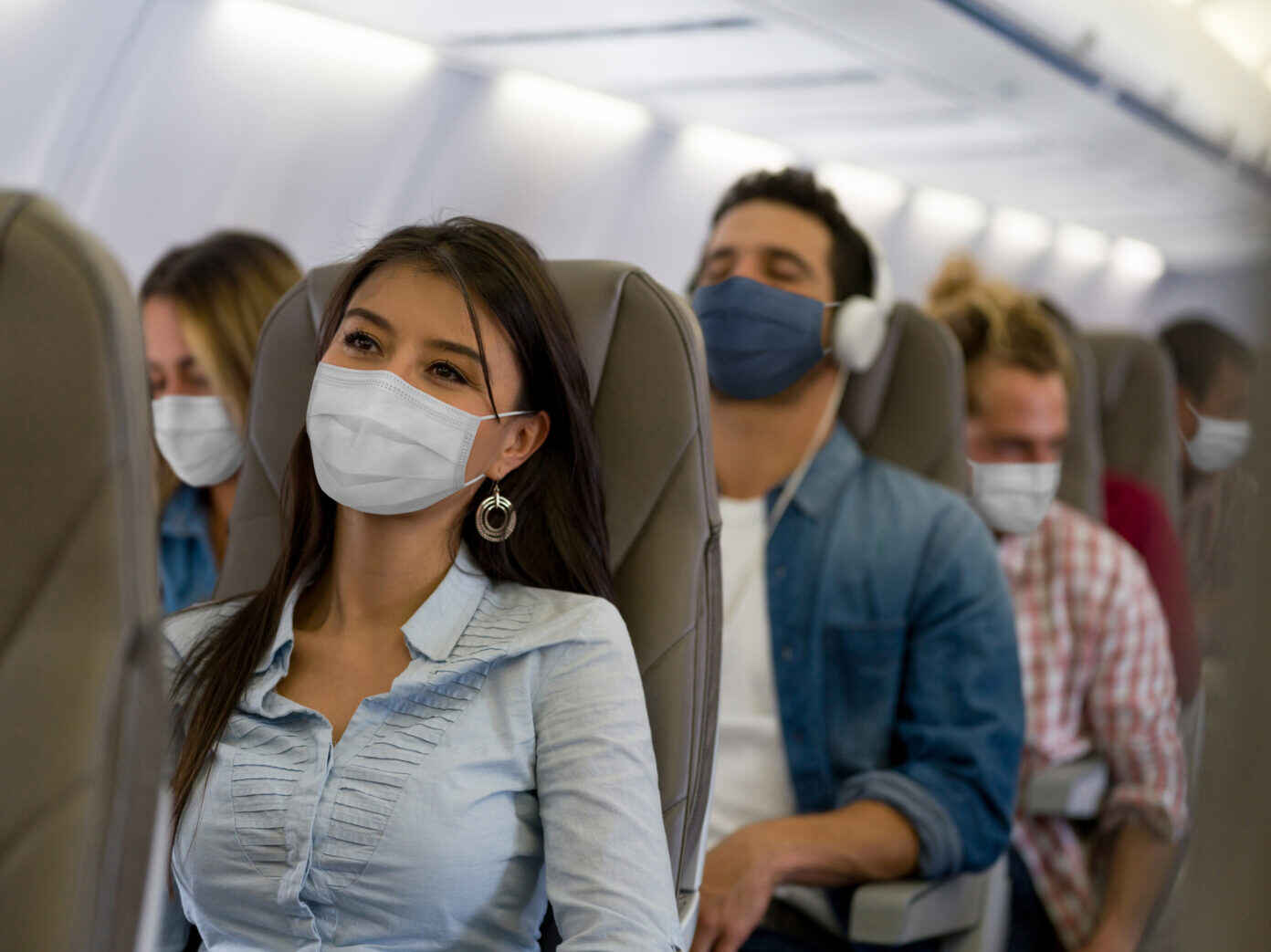 COVID-19
Currently, the Biden Administration has issued 12 EOs that specifically address the COVID-19 pandemic.
Designed to use federal resources to better combat the COVID-19 pandemic, EO 13987 centralizes the coordination of pandemic response to support state, tribal, and local governments and guarantees that resources are properly allocated to ensure the health and safety of all communities in the United States. This task includes coordinating a government-wide effort to reduce racial and ethnic disparities in response, treatment, and care as well as organizing the distribution of testing supplies, vaccinations, and personal protective equipment. Along with the Biden Administration's other EOs, this order uses the power of the federal government to provide state, local, and tribal governments with the resources they need to address the pandemic.
In addition to support for state and local efforts to protect the public's health, several of President Biden's EOs support the use of clear and scientifically accurate guidance to help people protect themselves from contracting COVID-19. For example, EO 13998 mandates that federal agencies require mask-wearing on domestic public transportation and sets standards for what is required of international travelers entering the U.S. The order also requires that various federal agencies continue to search for further actions that can be taken to make travel safer. This EO exemplifies many of President Biden's COVID-related EOs that intend to create a uniform and unambiguous set of guidelines across the United States.
Other EOs, like EO 13997, utilize science and medicine to take steps to prevent further spread of the virus and ward off future potential pandemics. This order calls for the Department of Health and Human Services to make and execute a plan to support a range of COVID-19- related studies to improve treatment and promote equitable use of the research, and the eventual distribution of treatments. It also obligates several federal agencies to work to improve the capacity of the U.S. healthcare system by providing facilities with recommendations and assistance in times of surging patient admissions. Finally, the order facilitates equal access to healthcare by identifying barriers and promoting affordability.
Climate
Climate directly affects the public's health by increasing respiratory disease, cardiovascular disease, and morbidity and mortality related to extreme weather disturbances. To mitigate these negative impacts, President Biden issued EO 14008, which seeks to revitalize the federal government's climate policy and sustainability efforts. It prioritizes clean energy and energy efficient procurement decisions for the federal government. The EO also establishes the Climate Policy Office within the Executive Office of the President. The Climate Policy Office will be directed by the National Climate Advisor. The Office will coordinate climate policy and climate-related decision-making across the federal government. Additionally, this EO addresses environmental injustice through the creation of the White House Environmental Justice Interagency Council. The Council will work to ensure equitable access to protection from environmental and health hazards and promote a healthy environment for everyone. It also solidifies U.S. commitment to The Paris Climate Agreement, which the Biden Administration recently joined. Another EO, EO 13990, calls upon federal agencies to review existing regulations and other agency actions that conflict with the Biden Administration's climate policy. Through this EO, the Biden Administration hopes to restore evidence-based climate actions throughout the federal government.
Other Public Health Executive Orders
Several EOs issued in President Biden's first month in office impact public health yet are not directly related to the COVID-19 pandemic. For example, EO 14009 strengthens the Affordable Care Act (ACA) and Medicaid. This EO directs federal agencies to review and address policies that reduce the positive impact of the ACA or Medicaid, such as policies that undermine protections for individuals with pre-existing conditions, Medicaid work requirements, and policies that create unnecessary barriers for obtaining ACA or Medicaid coverage.
EO 14007 creates the President's Council of Advisors on Science and Technology (PCAST), which will function as an advisory group to the President on policy affecting science, technology, and innovation in areas including public health, education, and racial equity.
In an effort to reform the federal incarceration system that disproportionality impacts and overincarcerates people of color, President Biden signed EO 14006, which seeks to eliminate profit-based incentives for incarceration, in part by directing the Department of Justice not to renew contracts with privately operated for-profit criminal detention facilities (essentially federal prisons). This will help improve public health because incarcerated individuals are more likely to have chronic health problems, such as diabetes, high blood pressure, and HIV. As the pandemic has demonstrated, infectious disease can spread rapidly in prisons where access to health care is limited. And overincarceration, particularly of young Black and Latino men, strips communities of the contributions of these young men and interferes permanently with their ability to become productive citizens.
EO 14003, which relates to general personnel procedures, also requires the Director of the Office of Personnel Management to create a report with recommendations to promote a $15 per hour minimum wage for federal employees. Raising the minimum wage for federal employees will address an important social determinant of health: economic stability.
Conclusion
During his first month in office, President Biden has taken actions, both broadly and with regard to COVID-19, to promote and protect the nation's health. This table provides more detail on the Biden Administration's EOs that impact public health and provides a summary of each EO's provisions.
This post was written by Jordan Fisher and Erin Weinstock, 2021 J.D. candidates, University of Maryland Carey School of Law under the supervision of Network Eastern Region Office Director, Kathleen Hoke.
The Network for Public Health Law provides information and technical assistance on issues related to public health. The legal information and assistance provided in this post do not constitute legal advice or legal representation. For legal advice, readers should consult a lawyer in their state.
Support for the Network is provided by the Robert Wood Johnson Foundation (RWJF). The views expressed in this post do not represent the views of (and should not be attributed to) RWJF.