Health in School
Maternal and Child Health
New York City Child Influenza Vaccination Rules Upheld by State's Highest Court
July 17, 2018
Overview
In June, the New York Court of Appeals upheld a New York City Health Code requiring annual flu vaccination for children who attend city-regulated child care or school-based programs — a significant victory for public health.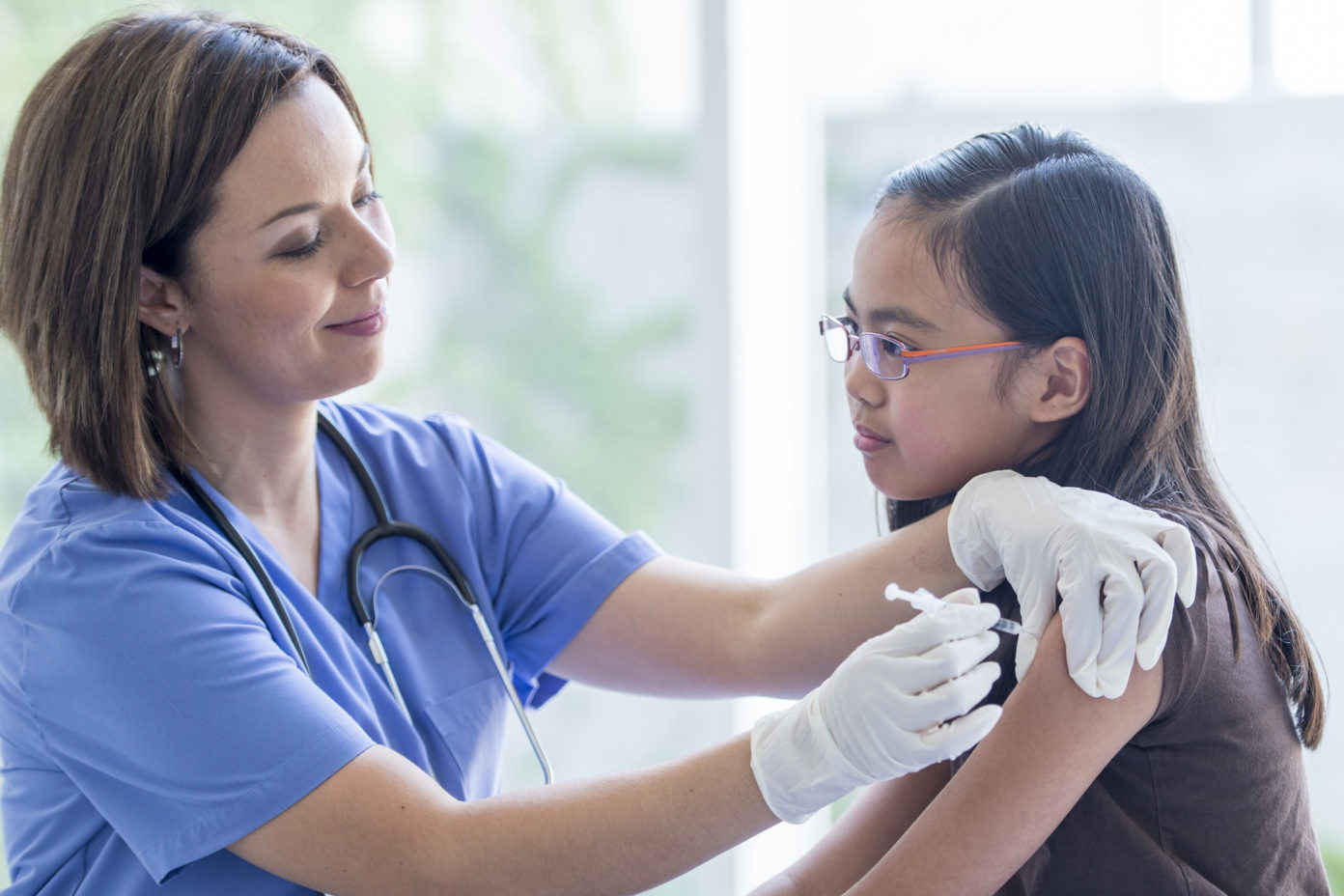 On June 28, 2018 in Garcia v. N.Y.C. Dep't of Health and Mental Hygiene (Department), the New York Court of Appeals upheld New York City's Health Code requiring annual flu vaccination of children (ages of 6 – 59 months) who attend city-regulated child care or school-based programs. Under the Department's new rules, a child care provider who fails to maintain proof of vaccination is subject to fines for each unvaccinated child (absent exemptions). The Code amendments were challenged successfully in two lower court decisions on grounds they violate separation of powers and preemption doctrines under state law
N.Y.C. Administrative Code § 17-109 empowers the N.Y.C. Department and the Board of Health to amend the health code to "most effectively prevent the spread of communicable diseases." The court found that the Board's amendments requiring childhood flu vaccinations did not violate the separation of powers doctrine because:
They directly relate to the Board's power to preserve public health consistent with recommendations from the federal Advisory Committee on Immunization Practices (ACIP);
The state legislature "has repeatedly reaffirmed the authority of the Department . . . to regulate vaccination;"
The state's enactment of legislation promoting, but not requiring, influenza vaccination did not foreclose the City Department from setting its own requirement; and
The Board's imposition of financial penalties for non-compliance was permissible.
The list of vaccinations spelled out in Public Health Law § 2164 is not to be considered absolute given the State's recurrent reliance on the N.Y.C. Health Code to inform updates to N.Y. State Public Health Law. Moreover, "the state legislature's repeated explicit recognition of the Board's independent vaccination requirements" when developing vaccination policy supports the City's adoption of stricter measures. State legislative floors related to vaccinations did not preempt the N.Y.C. Department's public health authority.
The Department's victory in Garcia is a clear-cut win for public health across N.Y.C. after months of protracted litigation and appeals. Against the backdrop of continuing legal challenges to local flu vaccination requirements and dwindling childhood vaccination rates in many communities, the decision is also a national triumph bridging traditional and modern public health norms. It echoes principles from the century-old decision in Jacobson v. Massachusetts (1905) in which the U.S. Supreme Court endorsed the public health authority to require vaccination. Consistent with Jacobson, the N.Y. Court of Appeals in Garcia respects the need for local vaccination policies under home rule powers. Yet, the court also supports the promotion of local public health innovations balancing individual and communal interests at the heart of best public health practices.
This post by Drew Hensley, J.D. Candidate (2020), Sandra Day O'Connor College of Law, Arizona State University, and James G. Hodge, Jr., J.D., L.L.M., Director, Network for Public Health Law – Western Region, with input from Tom Merrill, JD, General Counsel, N.Y.C. Department of Health and Mental Hygiene.
The Network for Public Health Law provides information and technical assistance on issues related to public health. The legal information and assistance provided in this document do not constitute legal advice or legal representation. For legal advice, readers should consult a lawyer in their state.
Support for the Network is provided by the Robert Wood Johnson Foundation (RWJF). The views expressed in this post do not necessarily represent the views of, and should not be attributed to, RWJF.