Network for Public Health Law Adds Two New Members to Strategic Advisory Board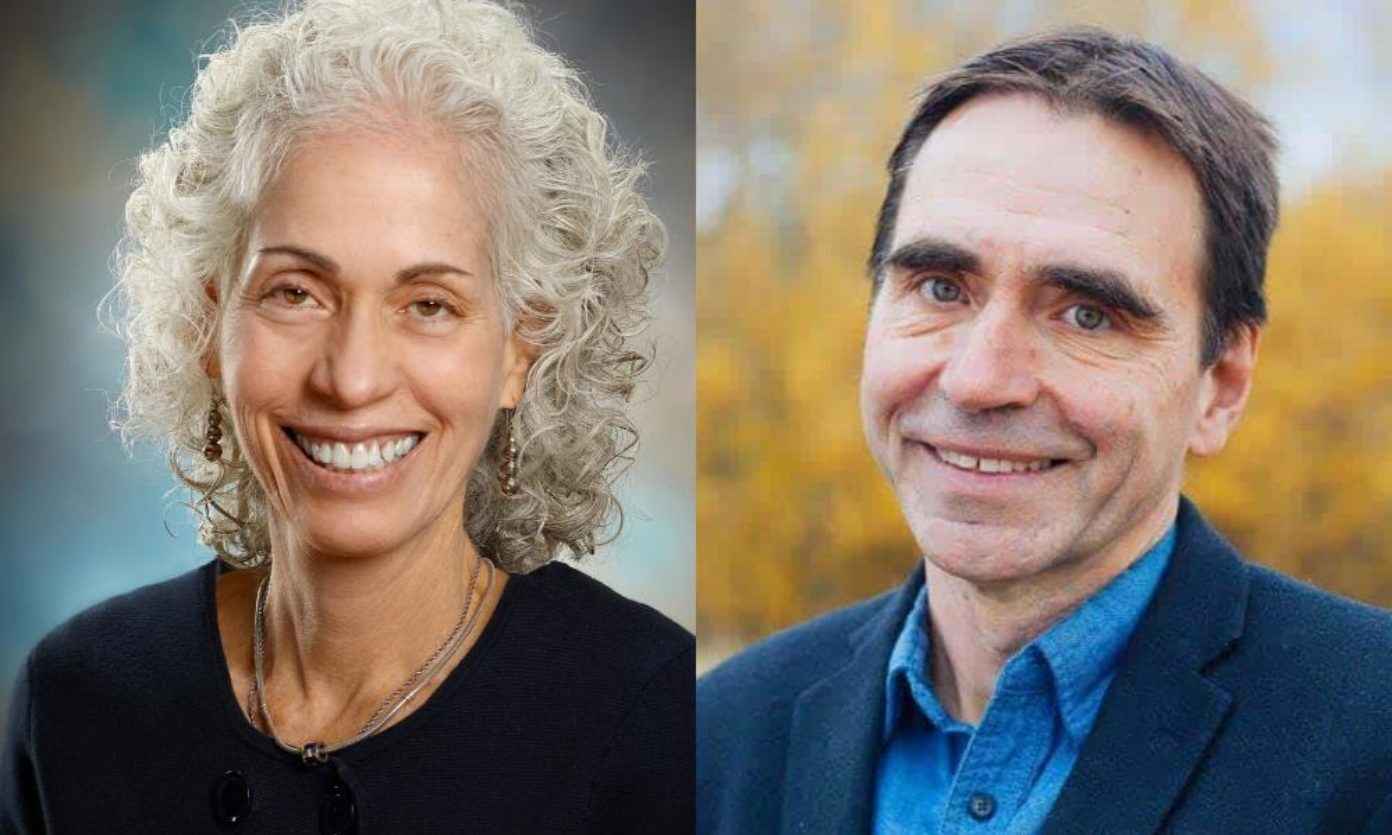 Minneapolis, MN — August 15, 2019 — The Network for Public Health Law (Network), a national nonprofit organization dedicated to advancing the use of law to promote, protect and improve community health, announced two new members of its National Advisory Board: Dr. Barbara Ferrer, Director of the Los Angeles County Department of Public Health, and Dr. Aaron Wernham, Chief Executive Officer of the Montana Healthcare Foundation.
Dr. Ferrer, M.D., Ph.D., M.P.H., M.Ed., is a nationally known public health leader with over 30 years of experience as a philanthropic strategist, public health director, educational leader, researcher, and community advocate. In her current role at the Los Angeles County Department of Public Health, Dr. Ferrer works to protect the health of LA County's more than 10 million residents. Most recently, Dr. Ferrer served as the Chief Strategy Officer for the W.K. Kellogg Foundation, where she was responsible for developing the strategic direction for critical program-related work and providing leadership to the foundation's key program areas, including food, health, and well-being.
Dr. Wernham, M.D., M.S., a family physician with over 10 years in clinical practice, brings public health, medical practice, and philanthropy to the job of providing overall direction and leadership in his role at the Montana Healthcare Foundation. Previously, Dr. Wernham served as faculty in the Contra Costa County family medicine program in California and provided primary care in remote Alaska Native and rural Alaskan communities. Dr. Wernham also founded and directed the Health Impact Project, a national initiative of the Robert Wood Johnson Foundation and the Pew Charitable Trusts that makes grants and conducts policy-relevant research on American's health.
Dr. Ferrer and Dr. Wernham join an esteemed group of leaders — representing the critical sectors of law, medicine, health care, education, housing, public health and government —who provide strategic guidance to the Network as it undertakes major initiatives in the next two years:
Michael Botticelli, Executive Director at the Grayken Center for Addiction Medicine at Boston Medical Center, served as Director of National Drug Control Policy at the White House under President Barack Obama. Mr. Botticelli also previously served as Director of the Bureau of Substance Abuse Services at the Massachusetts Department of Public Health, and has served in a variety of leadership roles for the National Association of State Alcohol and Drug Abuse Directors.
Steven Gravely, Chief Executive Officer of the Gravely Group and former Partner at Troutman Sanders, LLP, focuses his practice in the areas of health law, information privacy and cybersecurity and emergency preparedness and response issues for critical infrastructure industries. He has represented healthcare organizations for over 20 years in a full spectrum of health care legal issues. Mr. Gravely is certified by the International Association of Privacy Professionals (IAPP) as a Certified Information Privacy Professional in the United States (CIPP/US).
Howard Koh, Professor of the Practice of Public Health Leadership at the Harvard T. H. Chan School of Public Health and the Harvard Kennedy School, served as the 14th Assistant Secretary for Health for the U.S. Department of Health and Human Services under the Obama Administration. Dr. Koh has board certification in four medical fields: internal medicine, hematology, medical oncology and dermatology.
Rebecca Morley a passionate advocate for safe, healthy and vibrant communities, leads a strategic consulting firm that facilitates and bridges health and community development institutions. Most recently, she was the Director of the Health Impact Project, a collaboration of the Robert Wood Johnson Foundation and the Pew Charitable Trusts. Ms. Morley also served as the executive director of the National Center for Healthy Housing, a national non-profit dedicated to creating healthy and safe housing for children.
Umair Shah, Executive Director at Harris County Public Health in Houston, Texas, was recently also President of the National Association of County & City Health Officials, a membership organization comprised of nearly 3,000 local health departments across the United States. Prior to his post at Harris County Public Health, Dr. Shah was Chief Medical Officer at the Galveston County Health District in Texas and an emergency department physician at Houston's Michael E. DeBakey VA Medical Center.
Joaquin Tamayo, Senior Policy Advisor at EducationCounsel LLC, leads projects related to advancing the science of learning and development to drive equity, improvement, and excellence in U.S. public education. He was previously National Director of the Kind Schools Project, as well as Director of Strategic Initiatives at the U.S. Department of Education. Mr. Tamayo started his career as a high school teacher, and subsequently served as the founding principal of the Urban Assembly Academy of Government and Law high school in New York.
Kimberlydawn Wisdom, Senior Vice President of Community Health & Equity Chief Wellness & Diversity Officer at the Henry Ford Health System, is a board-certified Emergency Medicine physician, the Chair of the Gail and Lois Warden Endowment on Multicultural Health, and Michigan's and the nation's first state-level Surgeon General. In 2012 she was appointed by President Obama to serve on the Advisory Group on Prevention, Health Promotion and Integrative and Public Health.
"We are excited by these outstanding additions to our Board," said Advisory Board Chair Rebecca Morley. "Their knowledge and experience will be invaluable as we shape the Network's future strategies to strengthen the laws and policies that support the health of our communities."
"It's a critical time for the people who are on the front lines of community health — they are clearly struggling to combat health threats and address the structural conditions that create poor health outcomes," said Donna Levin, the Network's National Director. "We look to our Advisory Board for strategies and insights that will help us provide impactful services and support to those on the front lines to make a difference in our nation's health."
About the Network for Public Health Law
The Network provides visionary leadership in the use of law to promote, protect and improve health and advance health equity. The Network works with local, tribal, state and federal public health officials and practitioners, as well as attorneys, policymakers, advocates and community organizations, providing information, resources, consultation and training, as well as opportunities to connect. The Network's legal and policy initiatives include healthy housing, mental and behavioral health, health data sharing, emergency preparedness, drug harm reduction and overdose prevention, and vaccination requirements. The Network receives funding support from the Robert Wood Johnson Foundation, the de Beaumont Foundation, and the Centers for Disease Control and Prevention, among others. Visit networkforphl.org.
Contact: Ann Phi-Wendt Managing Director, Network for Public Health Law – National Office
952-452-9702 | aphiwendt@networkforph.org