Measles Cases in Europe Highlight the Need for Vaccination
August 29, 2018
Overview
The World Health Organization points to low immunization as a major factor in a measles outbreak in Europe with over 41,000 cases so far in 2018. Given that most of the measles cases in the U.S. result from unvaccinated individuals who contract the disease in other countries, this outbreak is concerning in light of declining U.S. vaccination rates.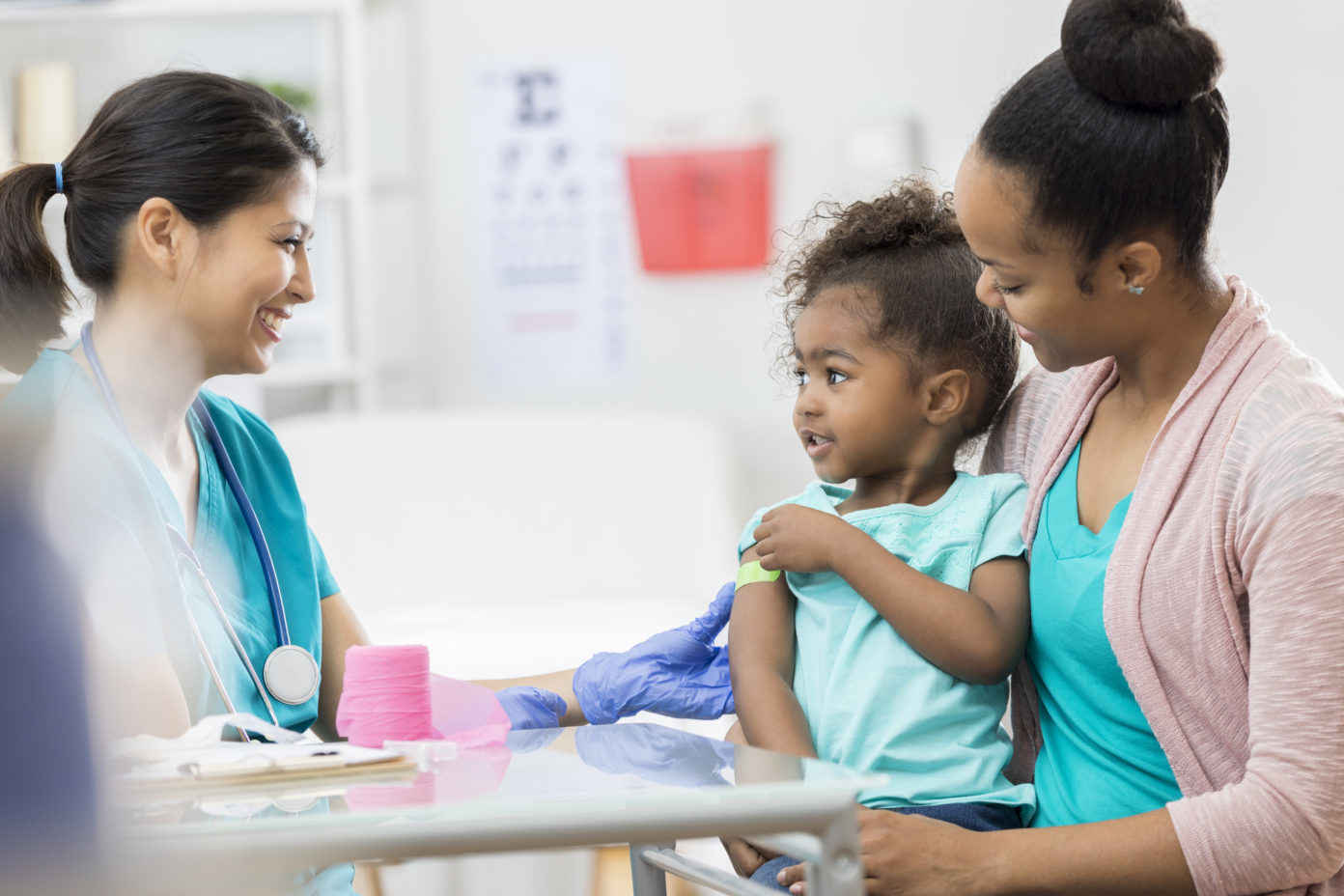 v
According to the World Health Organization (WHO), the European Region is currently facing a record number of measles cases. The European Region experienced a four-fold increase in measles cases between 2016 and 2017, with a reported 21,315 cases and 35 deaths from measles in 2017. WHO attributes the surge in cases to "declines in overall routine immunization coverage, consistently low coverage among some marginalized groups, interruptions in vaccine supply or underperforming disease surveillance systems." Three of the hardest hit countries were Romania (5,562 cases), Italy (5,006 cases) and Ukraine (4,767 cases). The trend has continued in 2018, with more than 41,000 children and adults infected with measles in just the first six months of the year. Seven countries in the European Region (France, Georgia, Greece, Italy, the Russian Federation, Serbia and Ukraine) have already reported over 1,000 cases of measles.
Global public health requires significant vaccine uptake. On April 26, 2018, the European Commission issued a proposal to strengthen EU's response to vaccine-preventable diseases. It included 20 concrete actions to be taken by the Commission and EU Member States, such as "[d]eveloping and implementing national and/or regional vaccination plans by 2020, including a target of at least 95 percent vaccination coverage for measles." On August 20, 2018, WHO announced that it was working with European Region Member States suffering outbreaks to initiate response measures, including enhanced surveillance for quick detection of cases and routine and supplementation vaccination.
While U.S. children are required to receive certain vaccines prior to attending schools, many European countries establish vaccine recommendations but lack mandatory vaccine requirements. Some European countries are shifting toward mandatory vaccine laws, such as France and Italy in 2017. In July 2017, French Prime Minister Eduoard Philippe announced that the country would begin requiring children to receive 11 pediatric vaccines (an increase from the three previously required) in 2018. Vaccination for measles is included as one of the eight new required vaccines.
In July 2017, Italy's cabinet passed a law that required children up to six years old be vaccinated with 10 vaccines (including measles) before attending nursery school. Prior to the law, Italy's vaccination rates for measles hovered around 85 percent for the first dose of the vaccine. Despite the increasing number of measles cases in the country, the Italian law is under debate. In August 2018, the Italian Upper House of Parliament voted to suspend the vaccine requirement. Italy's Lower House must vote on the measure, most likely in September 2018.
Public health practitioners in the U.S. should be mindful of the outbreak occurring in the European Region. According to the Centers for Disease Control and Prevention (CDC), most of the measles cases in the U.S. result from unvaccinated individuals who contract the disease in other countries and travel internationally. For example, in 2011, the U.S. experienced a measles outbreak that resulted in 118 cases between January and May 2011. Eighty-nine percent of the cases (105) were associated with importation from other countries, including the WHO European Region.
Rises in measles cases in 2018 are troubling given measles's high contagiousness. However, as Dr. Zsuzsanna Jakab, WHO Regional Director for Europe, noted "We can stop this deadly disease. But we will not succeed unless everyone plays their part: to immunize their children, themselves, their patients, their populations – and also to remind others that vaccination saves lives."
This post by Leila Barraza, J.D., M.P.H., Consultant, Network for Public Health Law – Western Region, and Assistant Professor, Mel and Enid Zuckerman College of Public Health, University of Arizona.
The Network for Public Health Law provides information and technical assistance on issues related to public health. The legal information and assistance provided in this document do not constitute legal advice or legal representation. For legal advice, readers should consult a lawyer in their state.
Support for the Network is provided by the Robert Wood Johnson Foundation (RWJF). The views expressed in this post do not necessarily represent the views of, and should not be attributed to, RWJF.