Reproductive Health and Equity 
Mechanisms for Advancing Health Equity
Key Health Policy Changes Promoting Reproductive Justice
March 22, 2023
Overview
Compared to White women, women of color in the U.S. are more likely to be uninsured, live in areas without easy access to contraception, and lack resources necessary to cover health care costs. Consequently, the legal impacts of the overturning of Roe vs Wade have predominantly fallen on pregnancy-capable individuals of color. Despite current serious limitations on access, several states have recently taken important steps toward reproductive justice through the adoption of key health policies.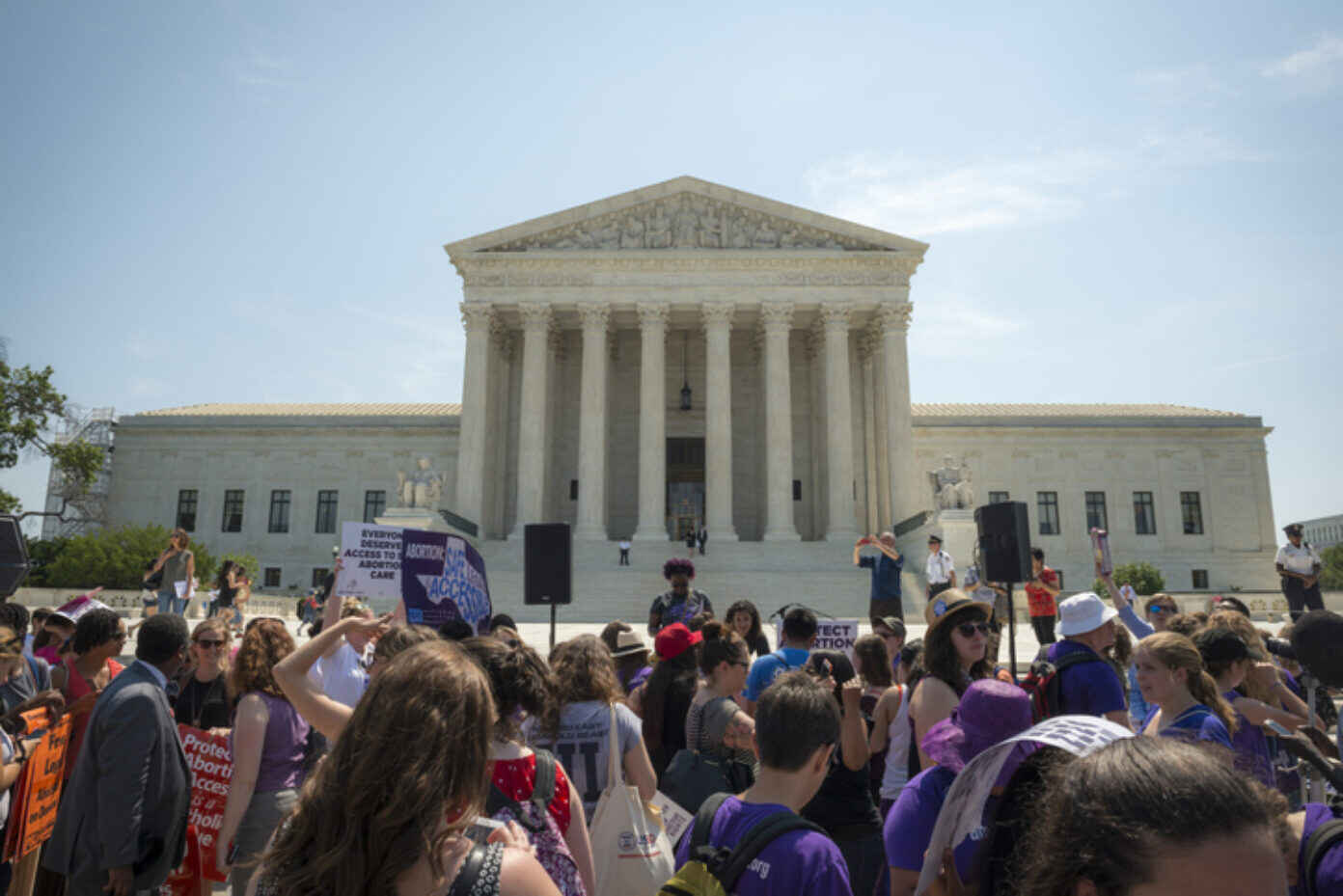 Since long before the Supreme Court overturned the constitutional right to abortion in Dobbs v. Jackson Women's Health Organization in June 2022, Black advocates in the United States have been emphasizing and advocating for reproductive justice. Described by SisterSong Women of Color Reproductive Justice Collective as including human rights to have, or not have, children, as well as to "parent the children we have in safe and sustainable communities," reproductive justice is needed now more than ever given disparities in access to reproductive health care exacerbated by Dobbs.
Numerous states have sought to limit or eliminate access to abortion post-Dobbs, even though bans are not favored by the majority of the American public. Public opinion polls performed by the Pew Research Center in 2022 additionally indicate that while 39 percent of White adults favor banning or severely limiting abortion access, only 27 percent of Black adults do. Black pregnancy-capable individuals are overrepresented in southern states like Mississippi, Alabama, and Louisiana, which have moved decidedly to restrict abortion access. Compared to White women, women of color in the U.S. are more likely to be uninsured, live in areas without easy access to contraception, and lack resources necessary to cover health care costs. Consequently, Dobbs' legal impacts have predominantly fallen on pregnancy-capable individuals of color. Amid serious limitations on access, however, several states have recently taken important steps towards reproductive justice through the adoption of key health policies.
California enacted Assembly Bill 2223 on September 27, 2022, which prohibits criminal and civil liability against individuals exercising reproductive rights (often implicated in cases of unattended fetal death or self-induced/criminal abortion), as well as those aiding them. Professor Michele Goodwin, author of Policing the Womb (2020), notes that Black and Indigenous pregnant individuals are the most likely targets of prosecution for child abuse when seeking help for assorted conditions during or after pregnancy. These actions are likely to increase post-Dobbs, as some states, including Arkansas, South Carolina, and Texas, have recently passed laws criminalizing abortion care. Yet this issue is not only limited to abortion-hostile states; two women faced prosecution in Kings County, California in 2018 and 2019 after experiencing stillbirths which a district attorney alleged related to substance use. Charges in both cases were eventually dismissed, but not before one woman accepted a deal to plead guilty to manslaughter for the loss of her fetus, a nonexistent crime in California, and both experienced periods of imprisonment. California's enactment of A.B. 2223 helps ensure that pregnancy-capable individuals in the state will not face prosecution for losing or ending a pregnancy in the future. In addition, individuals hopefully will not avoid reproductive health care for fear of criminal reprisal.
According to a 2021 report assessing 2016-2017 data in Illinois, 17 percent of births occured in the non-Hispanic Black population, yet Black women were three times more likely to die from pregnancy-related conditions than White women over the same period. Eighty-eight percent of the deaths occurring in Illinois' Black maternal population during this period were preventable. On January 12, 2023, Illinois enacted the Patient and Provider Protection Act (PPPA), addressing several distinct access issues. PPPA allows Illinois birth centers to provide a broader range of reproductive health care services, eliminating statutory language previously requiring the centers to provide only care "exclusively dedicated to [] childbirth-related needs." The act (1) allows physician assistants and advanced practice registered nurses to perform aspiration abortions, (2) extends temporary licensure to out-of-state practitioners for reproductive health service provision in-state, and (3) allows pharmacists to provide contraceptives pursuant to standing orders. Health insurance policies must now cover abortifacients, hormone therapy, and HIV pre- and post-exposure prophylaxis without cost-sharing, and must cover prescription abortion medications even without proof of pregnancy. Finally, PPPA protects patients and providers from prosecutions in abortion-hostile states by rejecting foreign subpoenas and refusing extradition. Illinois is not alone in this action; several other states including California, Delaware, and Massachusetts, have taken similar protective actions following Dobbs.
In North Carolina, legislative leaders agreed in early 2023 to finally expand Medicaid, extending coverage to 600,000 additional individuals. North Carolina was one of 11 remaining states declining to expand the Medicaid coverage population under the Affordable Care Act originally enacted in 2010. A November 2022 joint report by Urban Institute and the Robert Wood Johnson Foundation found that expansion would result in a 49 percent reduction in the uninsured rate among Black North Carolinians, representing the largest reduction by race and ethnicity in the state. Expanding Medicaid coverage facilitates reproductive justice through enhanced access to health insurance, and subsequently to health care essential to reproductive health. Although Medicaid in North Carolina only covers abortion services in cases of rape, incest, or medical emergency, expanded coverage increases the likelihood of patient access to contraceptives, prenatal care, and preventive screenings for sexually-transmitted infections and for early detection and treatment of reproductive cancers and other conditions.
Legal battles over reproductive rights in the U.S. must continue to be fought post-Dobbs, especially in the interests of pregnancy-capable individuals of color. While negative impacts of Dobbs are palpable, recent steps taken to promote reproductive health in California, Illinois, and North Carolina represent beneficial policy shifts on the pathway to reproductive justice.
This post was written by Jennifer Piatt, JD, Deputy Director, Network for Public Health Law – Western Region Office.
The Network for Public Health Law provides information and technical assistance on issues related to public health. The legal information and assistance provided in this document do not constitute legal advice or legal representation. For legal advice, readers should consult a lawyer in their state.
Support for the Network is provided by the Robert Wood Johnson Foundation (RWJF). The views expressed in this post do not represent the views of (and should not be attributed to) RWJF.